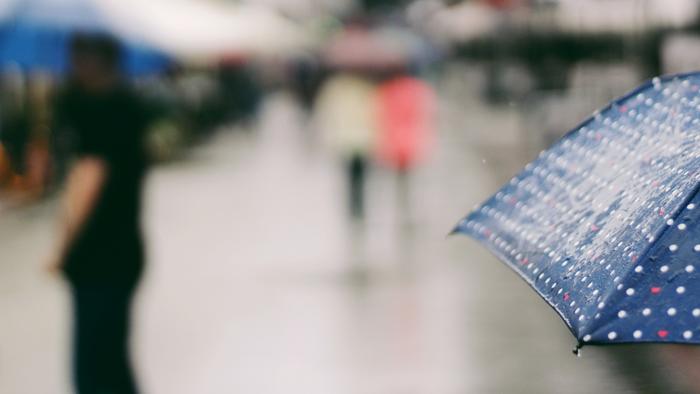 You have planned a trip to Croatia, not thinking a second about the possibility of bad weather. But on the day you arrive suddenly black clouds wish you a "rainy" welcome. It is understandable that at that moment a mild sense of anger would appear as you can not go to the beach and enjoy the sun, and because you would never expect rain to welcome you, especially if you if you are familiar with the fact that the Adriatic coast has the largest number of sunny hours per year. The thing is you don't have to be mad or disappointed because there are many things you can do and ways to experience Croatia firsthand, but also things that can fill the empty spots on your travel schedule, at least until the weather gets nice and you can finally meditate on a sunny beach.

Because of the large number of sunny hours per year, the Adriatic coast is defined as "the land of the sun and the sea," which is true, but if we speak of Adriatic from a touristic standpoint defining it as a place that offers beautiful nature, sun and sea, it would be a little unfair, because there are many other values you can experience Croatia with, such as long history, cultural heritage. Visiting Croatia during the summer implies relaxation on one of the many beaches but to achieve full experience it would be desirable to use some time on additional activities that will help you get a broader picture of Croatia.

Of course, there is no need to be concerned about bad weather because rain in the summer months is more an exception than a common occurrence, but if you find yourself in such a situation, we have a list of activities that will not allow it to ruin your day.


Visit historical architectural sites

When you visit one of the towns on the Adriatic coast you will immediately notice how unusual, interesting and colorful they look. This is not surprising since some of the buildings or town areas were built in ancient times, and through the history, the coastal part of Croatia was under different rulers, from Austria, France, Italy, Turkey, who left their stamp in architecture and final city appearances. Nowhere in the world, you will not be able to see architectural styles from several periods in one place, such as antiquity, Renaissance, and Gothic, originating from different countries.

On the list of cities you should visit on a rainy day, Dubrovnik is certainly at the top. A city, and once an independent republic, whose old core is full of buildings built in Renaissance Gothic and predominantly Baroque style. The first thing you will notice is the big walls that served as the first line of defense from the Naval Navy in the past. If you can't go to the beach on that day you should go to the nearby cathedrals because in most cases the entrance could be free of charge. Dubrovnik Cathedral is more famous under the name cathedral of the Assumption of the Blessed Virgin Mary.

According to some historical sources, the cathedral was built between the 6th and 7th century and over time it has undergone numerous changes, which makes it very interesting and attractive to tourists. The cathedral was built in the Byzantine style and since then the architects applied the techniques of other architectural styles in different restoration processes.


Don't miss the opportunity to explore Dubrovnik historical sites and find your ideal accommodation on Adriatic.hr


If you like to explore the architectural wonders of other cultures Split is an inevitable place. Who could circumvent the former residence of Roman Emperor Diocletian? Diocletian's Palace is one of the most preserved evidence of the Roman Empire presence in this area, and it also holds the title of the most beautiful old town in the world. Because of the style of construction that is specific to the narrow streets that make you circulate and get to the same place, it is ideal for getting lost on a rainy day. In the palace, it is possible to find a large number of museums dedicated to Roman culture, the history of Split and also the art museums. There are even parts beneath a palace in which there are souvenir shops in which could be a perfect rain hideout and of course shopping.


Spend your summer vacation in Split like an emperor, and fin your royal accommodation on Adriatic.hr


What if bigger cities are not your ideal destination and you prefer smaller places? In this case, it is recommended to visit Trogir. The entire old core of this small town is on the UNESCO World Heritage list. Although it's not built on water, it can be a good alternative to Venice because of the numerous Renaissance and Baroque buildings built during the reign of the Venetian Republic. Although the city is smaller, you certainly won't have time to cover all the sights. However, it is recommended that you prioritize the Kamerlengo tower built in the 15th century. Apart from the unique appearance, the tower is sometimes used as a scenery for many theater plays so it would be a good place to return to after the weather gets nicer. It is worth to mention the St. Lawrence cathedral built around 16th and the St. Nicholas cathedral built in the 11th century.


If you planned to explore Trogir this summer don't miss Adriatic.hr accommodation offer


One of the smaller towns that are not often mentioned and which can be a great discovery on the Adriatic coast is Senj. Built in the Medieval on the foundations of the ancient Senie, Senj is full of buildings built during the rule of the Austro-Hungarian Monarchy, so you will also have access to newer construction styles. As one of the most important ports of that era, you can see the buildings that used to be imperial warehouses and what goes into the eye and before entering the city is the fortress Nehaj from the 16th century.


If you wish to spend the summer in a smaller town and enjoy your privacy, check out accommodation offer for Senj


Visit local museums and learn about Croatian history

Do you like history, nature, local customs and culture or art? For each of these categories, you can find a museum that is an excellent opportunity to complete the rainy day schedule. In each city, on the coast, you can find a few museums, which is not surprising given the historical and cultural values of this area.

In order to make the rainy day interesting and unusual, it would be interesting to visit the illusion museum located in Zadar. Numerous installations have been set up to "distract your senses" which makes it different and more interactive because in most museums the tour consists of walking between exposed artifacts in total silence.


Explore new interesting activities in Zadar. You can find your accommodation in Zadar here


An area where you can listen to a small concert or a lecture, and by the way to look at various archaeological objects is the Museum of Holy Hearts in Pula. The museum area is actually a church and carries such a name for the nuns who worked there but left that church after II. World War and the abandoned church was converted into an archeological museum with a modern and specific space that is full of objects from the prehistoric times.


Pula is a perfect destination for expanding knowledge about Croatian culture


One of the most interesting museum experiences is on the island of Rab. Namely, the most famous treat of Rab cake has even its own museum. You can definitely try this dessert and you will also have the opportunity to try some of the salted specialties with a glass of wine. The tour also includes extending the knowledge of tools used in food production in Rab island. Learning with an option to have a bite of homemade dishes is the perfect recipe for filling the rainy day.


If you are looking forward to enjoying local gastronomy Rab is an ideal destination


Move your boundaries in Escape room challenge

A rainy day can have some advantages even if you would disagree in the first place. Let's say, it can encourage creativity. How? To begin with, you have a limited range of activities during the rainy day so you'll have to think of something creative to fill your time. Of course, if you want to use literally every minute of the day. One of the ventures that are getting popular among tourists are the mystery quests and tasks known as an Escape room. Depending on the theme, (detective, mystery, SF, etc.) you have a task that needs to be resolved within a certain time. This type of venture is ideal because it is indoors and can be a good opportunity for fun or teambuilding which is great if you are on vacation with a larger group of people.

Besides Zagreb which has a great offer of escape room quests, Split has also great opportunities especially if you are on vacation with children and you need something that will challenge you and complete your schedule. It is ideal for family activities.


Cinema and theater - a great choice for a rainy day

Ugly weather in most cases means only one thing. Watching a movie or a favorite series on a couch all day. But if you're already on vacation why not have a complete experience with the movie and the snacks. As you can imagine, going to the cinema is one of the options in which you can combine your favorite "rainy" activity by exploring the city you are currently visiting. Most of the cities in the Adriatic are equipped with modern cinematic complexes where you can find the latest movies, and you can also spend time with the closest ones.

For those looking for something more than the film itself, it is recommended to go to the theater, which always offers a rich repertoire from ballet to opera and many dramas play. The city in which you could enjoy this type of art is Šibenik, which besides a few modern cinemas has a theater that always has an amazing program.


Do you want to be part of the Šibenik cultural program this summer? Book your accommodation here


Save some time for shopping

Every trip simply can not go without buying at least one souvenir, either as a thing that will serve as a memory of the place where you were or as a gift to your closest ones. That is why this time would be ideal for shopping because considering the rain you would have reason to make the necessary shopping earlier and leave more time to enjoy the rest of the travel. Places in the Adriatic are full of shops that offer everything you can imagine, from world-known shops and brands to the shops that sell handmade authentic products, that can be an ideal gift for your loved ones.

Literally, in every town on the coast you can find a lot of stores with an amazing offer, so diverse it would put you in a tough spot to decide where to shop, but there is one town that you will really like if you are looking for a perfect souvenir or a place to shop. Opatija is a town where you could find everything you need, luxury products, hand-made souvenirs, domestic products. Also if you are looking for domestic food you can't miss the opportunity to visit the local market. The best thing of all is that everything is located in the very center of the town, so you wouldn't have to drive a long distance.


Do you want to spend this summer in northern Adriatic? Opatija would be a perfect destination


Having a great time in local restaurants and bars

If you are not reluctant to visit the museums though they offer food, local restaurants, bars, and pubs are a safe option that can save you from bad weather. Thanks to the culture of drinking coffee and spending more hours at the coffee shop for which the Adriatic Coast is known, you will not spend much time wondering where will you find a place for yourself. Interestingly, due to this kind of culture and the enjoyment of drinks and food Starbucks has dropped out of opening its stores, because you will rarely see someone drink the coffee on the go.

Also, narrow streets hide seduced bars where you can read a book away from crowds or watch a movie on your smartphone. Even though it is known as a wine region, on the Adriatic, you can find many pubs that, besides the knowledge quizzes or other different events, offer a program where you can find out how to make a homemade beer.

Although it is less likely that in the middle of the summer season you will stumble upon the rain, it would be wise to have alternative options that can save you time and allow you not to waste precious moments on vacation.
Dernières publications dans la catégorie