Print
Megjelenés:
2021.05.31.
The perfect vacation starts with the choice of your ideal destination!

If you are reading this blog post, you are probably relaxing after a long workday, and you think where to go this summer, so you wind off and recharge your batteries you so much need. Now you're thinking about where to go, what to visit and where to sleep, what to eat... It's a tough decision, but you are in the right place to be!

Although it seems that choosing the perfect vacation is a positive experience since you already imagine yourself on a pebble beach with a cocktail in your hands as the summer breeze cools you off in the shades, the choice itself can be very stressful. That is why we are here to help you!

Croatia and Adriatic.hr – a winning combination for an unforgettable summer!

So many destinations, so much to choose! When you are on vacation, there is always too little time on your hand, so every exploited moment is worth gold. But you don't have to worry because, with more than 1200 islands, bays, coves, seven national parks, more than a dozen nature parks. With a rich cultural and historical heritage filled with sports and social happenings, Croatia should be a choice number one with no doubt in mind! And with more than 12 000 accommodation units, Adriatic.hr will help you organize the vacation, which is going to be your "cup of tea."


First step – what to choose and why choose Croatia?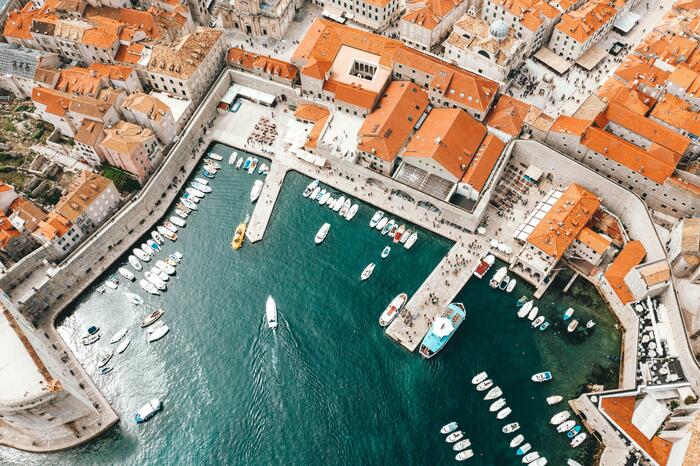 Suppose you think about where to go this summer. In that case, Croatia offers one of the most beautiful postcards in the world – from the Croatian "Niagara falls" called the Plitvice lakes, over to the Croatian "Colosseum" in Pula, the old city core of Dubrovnik, the Diocletian's Palace in Split or the medieval fortress of Klis. You've probably already seen it in the Game of Thrones series. Croatia offers a rich experience adjusted to anybody's taste and affinity.

Also, there is a lot of cultural and religious objects that aren't worldwide known but are a "must-see" in Croatia- the Euphrasian Basilica in Poreč, the church of Saint-Donat in Zadar, or the one of saint Jacob in Šibenik, the panoramic views of Rovinj and Opatija to the beautiful green land of inner Istria and Gorski Kotar, the mountain are of Učka, Dinara or the national park of Velebit are just one of many sites to visit and explore.

Islands in Croatia – much more than sun, sea, and beaches!

The history and the cultural sites aren't the only things Croatia has to offer. We have already mentioned more than 1200 islands, cliffs, bays, and reefs Croatia has to offer? If you are a party animal, you should visit the Croatian "Ibiza" - the island of Hvar and the beach of Zrće on the Pag island. For history lovers, there is the mysterious island of Vis, our most distant island known for its military history and neutrality in WWII, but also known for the most beautiful beach in the world in 2016. - the beach Stiniva. And the culture lovers can explore "Moreska" in the town of Korčula and the procession "Under the cross" on the Hvar island.

For total relaxation and recharging your batteries with the beautiful sea and sun, we recommend the islands of Rab, Krk, Brač, or Korčula. On the island of Brač, you can visit the sand monastery of Black, the jaw-dropping beach of Zlatni rat on Bol, and introduce yourself to a stone-cutting tradition that is a couple of centuries old. Just to know, the White House in Washington was made out of the world-known Brač stone! Korčula, the birthplace of Marko Polo, is a popular destination for many families and adventurists, and Krk can be proud of some of the most beautiful beaches on the coast!

On the south of the coast, there is the "green island" of Mljet, our national park and one of the places Odysseus visited in his journeys according to Greek mythology, and the nature park on Lastovo known for its uniquity and festival season.


The gastronomy fanciness as the definition of pleasure in Croatia

If you are looking to test your taste buds this summer, then the choice of Istria is the right for you. With its prosciutto, olive oil, and the world-famous tartufi, Istrian cuisine is considered the best in the world. Also, you can visit the specialized festivals like Vinistra in Poreč or visit the local konobas and become a part of centuries-old tourist tradition in the "Green Istria".

On the other hand, Dalmatia is world-recognized for its grilled meat, especially lamb, black risotto, fish, and octopus salad. During your visit, try out some of these dishes and introduce yourself to the cuisine culture in Croatia since old times. In the inner parts of Croatia, you will get to see the beautiful fertile lowlands colored in green and gold, which symbolize Slavonija and Baranja that fed millions of people in the past. To be sure of it, try out the paprikash, goulash, fresh cheese, Kulen, or dry meat called čvarci.

Croatia is also known for its wine culture and wine tours, which have become popular in the last few years. More than 130 types of grapes are raised here, and Istria and the Pelješac peninsula are most famous for their wine-making culture. The Istrian "Malvazija, "Plavac mali" of Hvar, "Pošip" from Korčula and Pelješac – the choice is yours.

High culture and great parties in the land of innovation and science!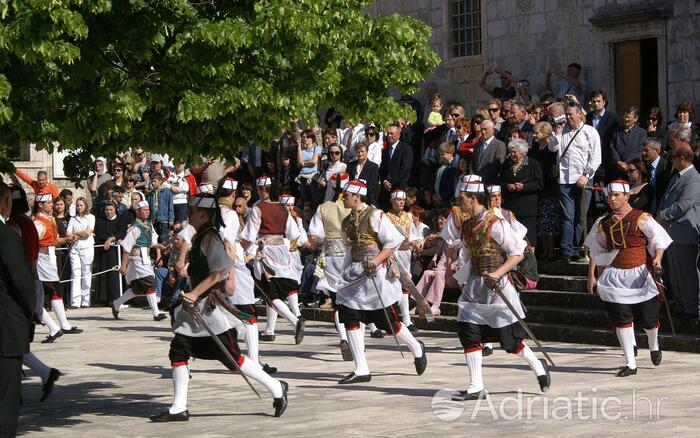 Croatia is home of world-known artists, writers, and scientists like the sculptor Ivan Meštrović which artworks can be seen in his gallery in Split, the innovator Nikola Tesla who has a memorial center near the town of Gospić in Lika, and others such as Ruđer Bošković, Ivan Gundulić, Slavoljub Penkala (pen), Faust Vrančić (the parachute). They wrote their names in the golden books of history.


For movie lovers, it is safe to say that Croatia has a long tradition of movie making and movie festivals like the ones in the towns of Motovun and Pula in Istria. The top visits also include the "Split summer" and the "Nights of Diocletian" in Split and the festival of traditional music, as well as the "Pirate night" in Omiš if you want to feel the Mediterranean summer atmosphere filled with music and history. Besides that, we recommend visiting the "Dubrovnik summer games" and the medieval jousting games of "Alka" in Sinj and the "Trka na prstenac" in Barbani, Istria.


For party lovers, there is so much choice! Hvar, Rab, Zrće are the Croatian "Ibiza" and attract hundreds of thousands of visitors every year. The biggest festival is Ultra Europe in Split, the only Ultra Music Festival in Europe. Also, you can visit the Outlook and Garden in Tisno in the Šibenik area, Sonus, or Fresh Island. For sightseeing and good fun, we recommend visiting Rab, Krk, Brač, Dubrovnik, or Šibenik.


For sports lovers and adrenaline addicts!


Although it doesn't have a large population, Croatia is truly a sports nation. Luka Modrić, Dražen Petrović, Janica Kostelić, Blanka Vlašić, Ivano Balić, the handball, and the water polo team are maybe the most known for gold medals and sports representation in the world.


So, if you are looking to recreate, fine dine and evoke your "inner Olympian," you can take a look at the sports and recreational map of Croatia. Rafting and kayaking on the river Cetina in Omiš is a family and friends fun, scuba diving and sea exploring in the Red and Blue Cave on Biševo is a unique experience, mountain climbing on Učka, Dinara, Velebit or Biokovo, sky diving, bungee jumping or sailing on the Adriatic coast as a part of the "Yacht week" crusade will offer you a good exercise for the mind and body and offer you the best view of the Adriatic coast.


Croatia – available and relaxed destination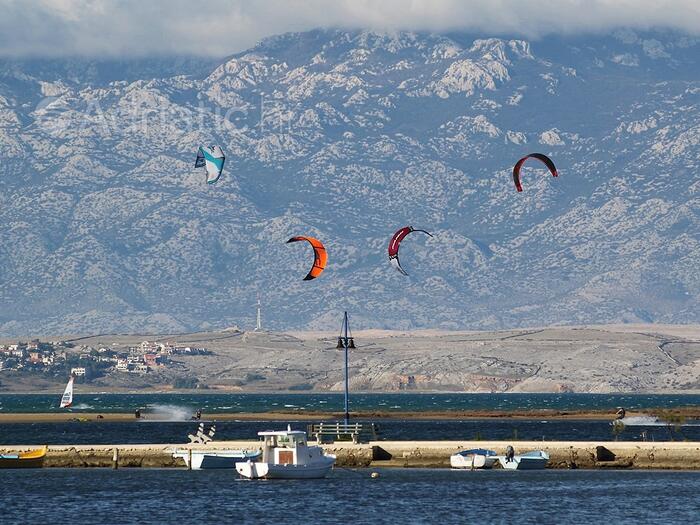 Okay, you decided to visit Croatia. The next stop is: how to come to Croatia. We will give you a heads up: fast and simple!

You probably don't know this, but Croatia has one of the most modern and well-maintained highways in Europe. In just about a couple of hours, you can get from Zagreb to Istria or Dalmatia or take the public road and enjoy the most beautiful panoramic view of the coast. The toll is 250 kunas the most (30 Euros depending on where you are going), and rent-a-car options won't be a problem since you can pick up a car at the airport or on about any place you visit and come to.

With more than a hundred direct airlines, Croatia is well connected to the rest of the world. Airports in Split, Zagreb, and Dubrovnik or newly built and modernized and take in large capacities of travelers, so don't expect big crowds. And since last year, the company Ryanair included Zadar and Osijek in its offer if you are looking for cheaper flights.

Charters and sea lines also function regularly on an everyday basis, and to any, even the most distant islands, you can arrive at about a couple of hours. With the Krk bridge, you can travel to the island of Krk by car or motorcycle; from Makarska, you can head to Brač and Split and from Dubrovnik to Pelješac and Korčula. We recommend taking the all-day ferry from Rijeka to Dubrovnik to see the whole Adriatic coast in its beauty. You can even take your car on the ferry; just reserve your tickets on time!

The Croatian coast hides many reefs, cliffs, tiny islands, and beaches. So, discover them from the sailboat's deck, or a motorboat yacht in the rich charter offers the Adriatic.hr has made for you. You can choose between 37 locations covering Croatia from the north to the south of the coast and travel with style!


Step two – what accommodation is right for me?

The offer of accommodations in Croatia fits perfectly with the tourist offer described in the past paragraphs. These are the golden rules of accommodation picking: search your destination thoroughly, pick the choice criteria (location, safety, price, atmosphere), book on time, read the comment section and blog reports, introduce yourself to the place, its rules, and citizens and make a right-time communication with your host.

Every type of private accommodation is adjusted to its guests, no matter which type you categorize and your affinity and wishes. In regards to atmosphere and host behavior, Croatia ranks as one of the top choices for many travelers!

With more than 20 years of work experience, more than 16 thousand accommodation units, and customers service with 16 fluent speakers, we in Adriatic.hr are ready to answer any of your requests and make sure you have a good vacation that is going to suit your financial and vacation expectations.

Step three – how to prepare for a summer vacation?

Let us tell you right away: the most challenging part of the work is behind you. Now all that is left now are "sweet worries," but there are some things you have to pay attention to before going on your summer vacation. Because who wants to think about taking out the trash, or did you lock your car and garage door on your way to the airport? Of course, no one, so these are a couple of errands you should take care of before heading out.

So, the first thing you should pay attention to is to check if your documentation is valid and make copies of your ID card and passport. Carry one copy with you, and the other one leaves to someone close to you who will know when and where you are going. Besides that, inform your bank of leaving the country and that you will be using your credit and debit card. Also, exchange part of the money into home currency, so you're prepared. Be careful with packing, check the domestic customs rules and the rules of behavior of the country you are going to.

House preparation is key.

Besides getting to know your destination, we recommend planning most of your journey, so you don't have "empty space" and leave room for improvisation. Also, don't forget to clean out your refrigerator, take out the trash, pull the curtains, set on the house alarm, and leave a spare key to a friend or a family member so they can check your flat or house from time to time to make sure everything is okay.

If you don't want any unnecessary discomfort, pay your bills on time, block the mail and turn off your house appliances. In the end, don't forget your sun cream, bathing suit, download the offline google maps app, and if you can, completely shut down your work mail. Remember, it's all about relaxation and leisure once you're on vacation!

A couple of travel pointers about Croatia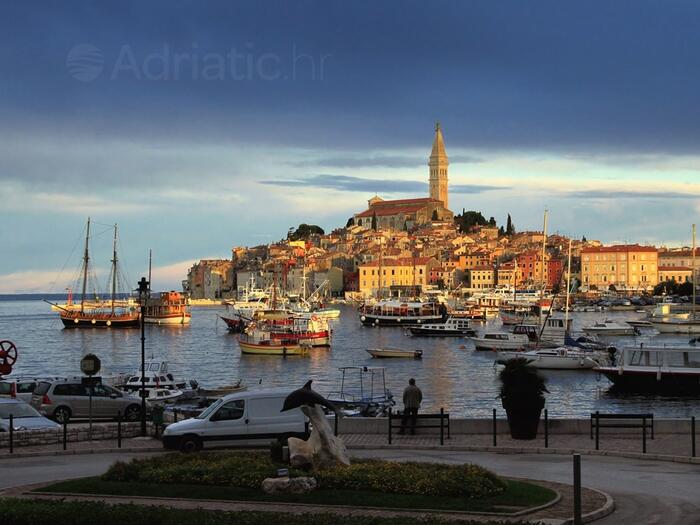 As for any other place, Croatia applies a particular set of rules; it's good to know before coming. So, the currency is the kuna (7.5 kuna=1 Euro and about 6 kunas are a dollar), you have to pay for using the highway, bring your camping and mountain climbing gear, bring sun cream, swimsuit, try out the local "fine and dine" and be open-minded and in a positive mood because Croatians are known as being hot and pleasant hosts.

Because of the specific situation, before going to Croatia, you HAVE to fill out the Enter Croatia application form, have a negative PCR or antigen test no longer than 24 hours old and a certificate of vaccination and/or recovery from covid-19, and proof of paid accommodation if you're coming from outside of the EU. Of course, check the epidemiological situation around you, stick to hygiene rules, disinfection and distancing, pay for extra medical insurance, bring a little first aid kit and some essential medication packed in unopened boxes.


Apartments in Croatia – everybody's choice!

Regarding private accommodation in Croatia, apartments dominate the market because they are adjusted to anybody's pocket and wishes. So, if you want to have an apartment closest to your favorite beach, or you want to visit the inner parts and have alone time with your family, or you're just a solo traveler looking for little peace and quiet? Do you want to take your furry pet with you, have unlimited access to the Internet, free parking, or have a safe-free vacation with your little ones? Think and choose from a big offer!

If you want a stress-free vacation, we recommend choosing accommodation on one of many Croatian islands. For a family vacation, choose Zadar, Omiš, or Poreč and if you want an apartment from which you can throw your towel in the sea, choose the Makarska riviera or the islands of Hvar and Rab and let the relaxation begin!

For complete peace and relaxation, choose a house in Croatia!

Complete isolation, no one around you, but everything is in the palm of your hand. Sounds good, right? Then the choice of private houses is maybe the best accommodation for you. From inner Croatia to Istria, relaxation houses are entirely adjusted to anybody's demand in their wide variety of price and capacity.

You can choose from a family stay with children far away from traffic and party destination like the ones in the beautiful nature of Istria or islands. They are also ideal for all of you who want to escape from everyday life and stress. On the other hand, if you are looking for fun, you can book a house with your friends and have a vacation wholly adjusted to your companies needs.

Rooms in Croatia – for solo travelers and young festival guests!

For travelers looking for a place just to leave their stuff and fall asleep on a cozy bed, rooms are ideal. Besides being cheap, rooms are primarily located in the city center and vary in prices and offers. They can be near the beaches, in the cities' historical parts, or have a shared kitchen area or an air conditioning device if you want it. They are recommended for solo travelers looking for adventures and new experiences and young and festival guests looking for good company and a good time.

For a city ambient, we recommend picking rooms in big cities like Split, Rijeka, or Zagreb or the ones on the Makarska and Omiš riviera that are full of life during summer.

Studio apartments – affordable accommodation for a quality recharge

Studio apartments are the best in the cost-benefit area in the tourist offer. For a small price, you can find something for yourself and your family, right next to the beach or in the city, have your kitchen and bathroom or have an isolated area for your children and pets so they can safely play in.

Studio apartments are popular in Istria and on the islands, and some of them you can get in our offer HERE.

Villas and charters for the luxury of the highest level

So, this summer, you want to go all in and have a summer of your life just like your favorite movie stars? You are in the right place to be because this type of private accommodation in Croatia is getting bigger and more luxurious. With the choice of villas, you can organize a vacation of your dreams and adjust it to your needs to the very last detail.

In the "Croatian Toscana," Istria, you can find this type of accommodation. At the same time, Hvar, Dubrovnik, Rovinj, and Opatija are known for their luxury 5-star choice and a rock-star kind of vacation!

"Robinson Crusoe" type of accommodation – an oasis of peace and quiet

In the last years, a "Robinson Crusoe" type of tourism is getting more popular among the tourist population. It's an adventurous type of travel that includes total civilization shut down, synergy with nature in using its resources, and accommodation in completely isolated places that many look like a movie set for the next blockbuster you will see in cinemas worldwide.

So, this type of accommodation is recommended for the "Indiana Jones" travelers, nature eco-friendly lovers who are ready for somewhat extreme traveling conditions. They are ideal for all of you who work a stressful job and are looking to recharge your batteries.

Lighthouses will light your journey with an unforgettable experience.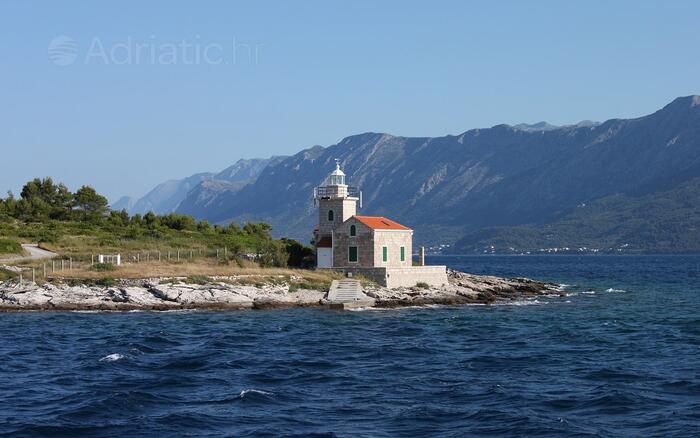 Lighthouses have been a signpost for travelers for centuries and a symbol of finding your path in every culture in the world. In today's time, they offer a completely new sensation: they have become a tourist attraction of a completely new and different type of tourism.

For sea lovers looking to dive into the old times and for romantics who want to surprise their lover with something special – lighthouses offer a unique experience of the Adriatic coast. And not to mention, you will have a memorable selfie and a story for your friends when you go back home!

Private accommodation is available to everyone!

From the rich assortment and offer, it is safe to conclude that literally, anybody can find something for themselves this summer in Croatia. It is because private accommodation in Croatia is customized to everybody's wallet and wishes. Whether you travel alone or with your family, want to feel the breeze of the romantic summer nights on one of our islands, or the city rush in our biggest cities, this summer in Croatia is rightly made for you!

For festival lovers, eco-friendly guests who "think green," pet-friendly travelers, backpackers, and adrenaline junkies, everybody is welcome, and the Adriatic.hr will make sure you have the fastest and safest way to the coast and sea. Just follow the rules, and with our little help, you can find your accommodation suited just for you and discover why Croatia is much more than the sea, sun, and pebble beaches!

Back to reality – what to do after returning from a vacation?

Yes, we know...the best part is behind you, and now you realize that all that effort has paid off because you had the summer of your lives. Melancholy is slowly kicking in, and just to tell you – it's all normal to be a little down after such a relaxing and positive experience, and now we will reveal to you how to overcome it!

If you had a good vacation and feel like you want to share that experience with the rest of the world, this what you should do when you get back home. This will be a stress-free therapy that will make it easier to come back to work, fight off the after-vacation depression, and will evoke all the good memories, and make you feel like you did something positive. Because, as the old saying goes, people need a vacation after their vacation!

One of the things you should do is write a thank-you note to your host and leave positive feedback in the Guest book and on the web page, you've made your reservation. Besides leaving your stamp, the same can be a guarantee of a beautiful friendship and a destination choice you will gladly recommend to your friends and co-workers. In this way, you will brighten up someone's day, and doing good deeds will make you happy.

Also, don't forget to rate the agency on Google and other platforms and apps you've used in planning your vacation. A good recommendation and positive evaluation are everything in the tourist industry, so do a good deed, help your hosts if you had a good time, and share the positive experience with the rest of the world!

Virtual postcard for evoking the best romantic summer memories!

Is there a more beautiful thing than recalling the very best summer moments and running away to that special place of daydreaming when you get back home? If you want to stay in that vacation mood even after coming back, we recommend making a photo album you could share with your friends and colleagues on social networks.

In that way, it will be easier for you to assimilate easily to the stressful working environment and have a positive, relaxed attitude. Also, you will share the best moments from your journey and attract your friends to choose that same destination next year in which you had such a good time. And, scrolling through the photos from time to time is a stress-free moment that reminds you about the very best a specific destination has to offer- Also, don't forget to tag the agency, host, and all the others that helped you have an unforgettable summer and share your network for new, even better adventures!