Print
Uverejnené:
19.7.2021
It is safe to say that we really wind off and completely turn off from the stressful everyday life during summer vacation and enjoy the very best it has to offer. But, sometimes, during a holiday, we tend to exaggerate. Because once you're on vacation mode, it is hard to resist the variety of tourist offer every destination has to present.

Budget isn't the primary thing you want to think about while traveling. It is leisure time, and you want to reward yourself for the effort you put in during work time.To avoid the unnecessary stress once you're on vacation and outflank the little, hidden expenses that "dry out" your wallet pretty soon, you need to make a plan and program of the journey itself.

Historical sightseeing tours, sports, recreational activities, homemade dishes, island hopping, parties, souvenirs are just some of the things we're going to treat ourselves during our stay. But, that is what makes us frustrated once we look at our bank account after coming back home. To avoid that situation, you must plan and spend rationally to know in every moment how much money you have.

To make it easier, we expose a couple of advice we found essential to help you achieve that dream vacation, but without spending all of your money! Because saving doesn't mean you have to give away from luxury and treat yourself after a long year of work. Vacation adjusted to your needs and wishes is possibles, but only with planning. So, follow some of the mentioned rules and advice, and maybe you discover the secrets of a fun economic vacation on the Adriatic coast you will never forget!


How to travel cheaply to a destination?


The first thing you should think about is how to reach the destination. To save money on this first step, you should book tickets upfront. In that way, you get to choose the time and date of departure at low prices. Just the difference between travelling on a workday or weekend can beconsiderable. Also, if you can travel during the post-season when prices tend to go down by a lot. So be flexible with dates, aim at the unusual terms, last-minute calls, check for exclusive amenities like refunds to save big money on top offers, and start planning!

The next thing you should take care of is the choice of the destination itself. After choosing, explore the destination, try to discover special offers and amenities for the lowest prices. It is a good idea to calculate your budget, make a daily limit, and follow the same one once you arrive. So, check your mail, newsletters, coupons, and other ways of informing because maybe your dream vacation is waiting for you somewhere between junk or spam e-mail. That is the simplest and cheapest way to get the best offer adjusted to your needs.


Searching and field preparation is half the job. For a good time andto meet the history, arts, architecture, and culture of the destination you plan to visit, you can check social media to find out the best free events. In that way, you can make your activities calendar, and maybe find something free for yourself, or at least get the early-bird tickets on disposal prices. Check the web pages of local tourist boards and our blogs for more advice on the topic.

Paying the travel insurance upfront is a bright and economical decision. In that way, you prepare for the unexpected and the worst-case scenarios. In case of illness, accidents, or early cancelations, you will be covered. That is why we have the free cancelation policy and expenses refund to the ones for rainy days. In that way, nothing will get in the direction of your dream vacation!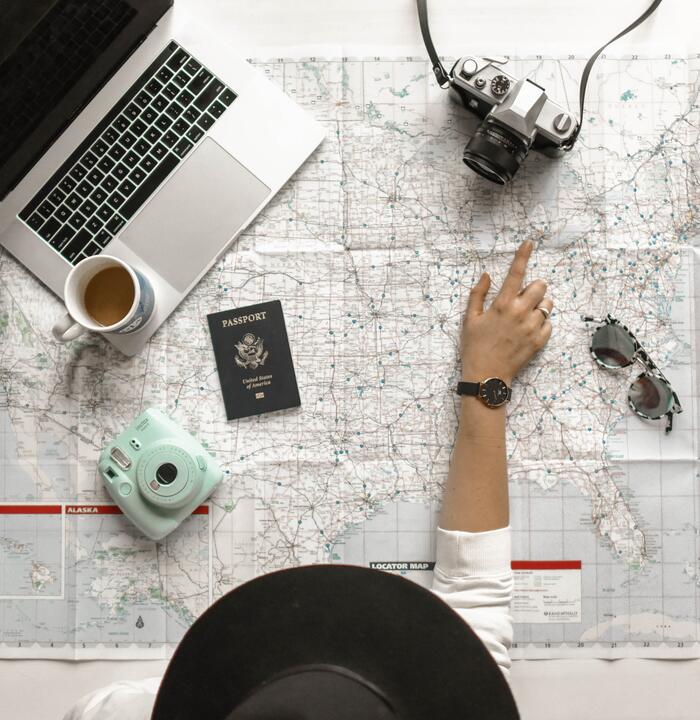 Adjust accommodation to your wishes, but also your financial possibilities


The next thing that is vital for quality and budgetary vacation is the choice of accommodation. Careful selection can save you money without being restricted from luxury and amenities like free internet or staying right next to the beach and all the tourist attractions. You can adjust it to your or your family's needs. Just on the Adriatic. hr, you can find diverse accommodation available from 16€ per night!


Book accommodation up front, use the early bird offers, and find units in complete isolation, in city centers, for families, solo travelers, romantic couples, and young party people. Choose the location depending on what type of vacation you want to have, activities you want to try out, and closeness to the monuments and localities you plan to visit. Also, explore amenities every destination offers and stay in the nearby area to avoid transport expenses.

If you are traveling with your company, then rest houses are a good choice. They are an economical way to enjoy the peace with the best offer available exclusively for you like the pool, barbecue, outside kitchen, and so on. When you divide the expense into a couple of parts, you will get to see that you can enjoy luxury even at a low price.


Studio-flats are cheap solutions for solo travelers, apartments for couples, and with families with children, we have prepared units specially designed for the youngest in our offer In different locations throughout the country.

For an all-inclusive service available in one place for total relaxation, choose hotels. Many of them include breakfast or dinner in their offer, offer different services and conveniences, and the staff can give you the needed information and advice on what to visit, where to go, and how to get the most of your money's worth.

While choosing, aim for the accommodation with a washing machine. Besides saving money on luggage, it will be easier to travel and be mobile during your stay. During summer, clothes dry up soon, so this is practical advice to save time, energy, and money. One more thing you can take into consideration is to choose units with their own or common kitchen.

 
Cook, eat, and live locally - on a limited budget!


Food is a thing you can save up a nice amount of money during your stay. For starters, make a food-eating budget, and rent a room or a studio-flat with a kitchen. Also, explore restaurants on different pages, read the reviews and commentaries on where to eat well for a reasonable price.

Don't forget you drink a lot during the summer. Water can be one of those small expenses that go "under the radar" that you will spend a lot of money on during your vacation. Especially in popular locations and smaller tourist places where prices tend to go up to the roof. So, bring the water bottle that you can always refill.

Clean and drinkable water is one of the comparative advantages of Croatia as a tourist destination. Since it has one of the biggest supplies of drinkable water in comparison to the population number, you will be able to refill your bottle anywhere. If you sit in a cafe bar, you will get a glass of water with your coffee, you can ask for free tap water in restaurants, and in city centers, there are numerous fountains and pipes with clean water. Just be rational while using them and save the environment.

Once you arrive at the destination, buy everything you need in the local supermarket to supply on time. Prices tend to "go to the roof" after closing hours, so prepare yourself and avoid inconveniences like a multi-hour drive without food or water. Buy fresh groceries, cook at home and make supplies of things that can last for a longer time so you can wind off at the end of the day with your favorite meal and re-charge for your next adventure!

If you can't imagine your vacation without alcohol, try to avoid going out to bars, restaurants, and disco clubs. That type of fun can cost you a true fortune at some tourist destinations. Explore local wineries and small craft beer stores where you can enjoy the best local drinks for the lowest price. On the other hand, many destinations have developed a drinking culture and hanging out in the open. One of them is Croatia, where you can enjoy the best bottle of wine and good company right next to the sea with the natural panoramic view of the Adriatic coast in front of your eyes. In complete peace and no distractions around you.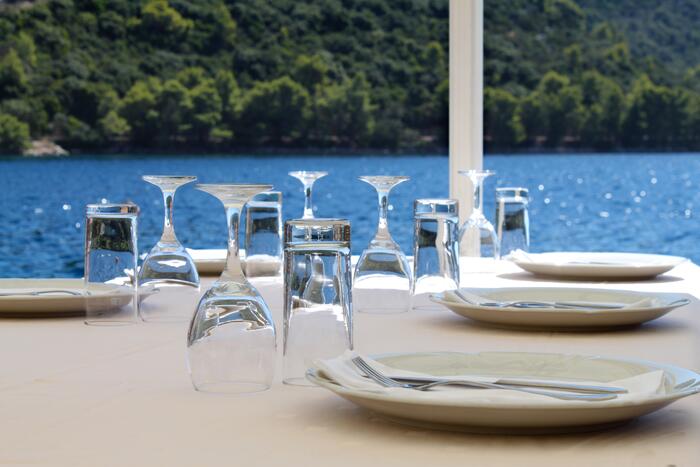 Save money and have it always beside you!

One of the most commonly heard travel tips is to travel in places where your currency is worth more, and you can get more for the same amount of money. Before going, exchange money upfront at your local bank or exchange offices with fixed rates. If needed, call your bank and arrange the transaction a couple of days ahead. Also, be sure to inform them of heading abroad for a specific time to avoid account blockage that is a means of caution your bank does to protect your account from identity theft or fraud.

Also, always have some paper money on the side. Since most of us nowadays are using credit cards, it is good to have some cash with you if something goes wrong, there is a cash-only policy, or there isn't an ATM nearby. To avoid that kind of situation, hide some money in a secret place or give it to a friend or family member. That is how you will be sure to have a backup option if needed. Besides that, you can make your travel companions hang out more with you, which is the purpose of summer vacation.

Above all, be rational and split your money evenly on the days you will be on holiday. Don't spend everything at the start and later deny yourself of various activities, experiences, and knowledge you were planning to discover at the end. Calculate your budget, make a daily limit and track it once you arrive.

Bring as many credit cards as you have, but use only the one that has the license for international traffic with low-interest rates, use an airport credit card if you often travel by air or with the same air company. Also, avoid exchange offices at the airport and don't buy souvenirs at the last moment because you will overpay for them. On the other hand, be careful and don't buy everything in the first place. Visit a couple of souvenir shops, compare the prices and spend where you think you will get your money's worth.

For complete safety, you can travel only with your cash or transfer money to your saving accounts with a restriction of cash withdrawal. In that way, you will always know the right amount of money and won't spend on the first thing you find. This kind of behavior carries a risk of losing something you liked, so be sure to evaluate if it's worth buying something right away or not. And, of course, to bargain just a little bit. Also, there is a new trend between travelers, and it's that you don't spend money on souvenirs. Many of them collect dust, or, even worse, end up in the trash. You should invest in a good camera and equipment for shooting. Photograph locations, make virtual albums, share them with your friend, and keep the best summer memories alive!

 
How to behave during travel?


During your stay in the destination, download movies, series, music, maps, and useful applications like taxi apps or dictionaries with local terms for plainer communication. Besides filling up the time, you won"t have rush to local bars and restaurants, lose time on orientation or spend on roaming. Use WhatsApp and Skype to save time and money. That is why in our offer you should check for accommodation units with a wi-fi service included.

Also, during your stay, become a part of Loyalty and recommendation programs. Collect points and various amenities for current or future travels. Always use the same agencies, watch for the low prices, action discounts, and Loyalty discounts like the one in the Adriatic.hr where the refunds get greater for a longer time you are with us!


One of the best ways to get to know the destination in a carefree and economical way is through sports activities. Rent a bicycle, go on rafting and meet the untouched nature and environment. Besides that, search for group tourist guides, visit parks and free attractions, walk, have a swim, explore free museums, galleries, or cultural events. In that way, you will get a free and detailed view of history, mentality, and a way of life of the destination you won't find on the tourist brochures.


Besides that, avoid taxis at the airport and check for rent-a-car options and book them on time to save money and have the possibility to choose the vehicle adjusted to the vacation type and number of people you are traveling. You can even arrange a solution to have a car waiting for you at the airport, while in every destination, including the islands, you will find at least one rent-a-car option just for you.

Also, check the public transportation system and online options for bus and train, and the lowest fuel prices. If possible, use it as much as you can, especially if it's safe. Walk, meet the locals to meet the destination and its mentality and way of life. Also, their advice on what to do, visit, eat and try out will be precious and help you save on money and grab the quality local experience for free!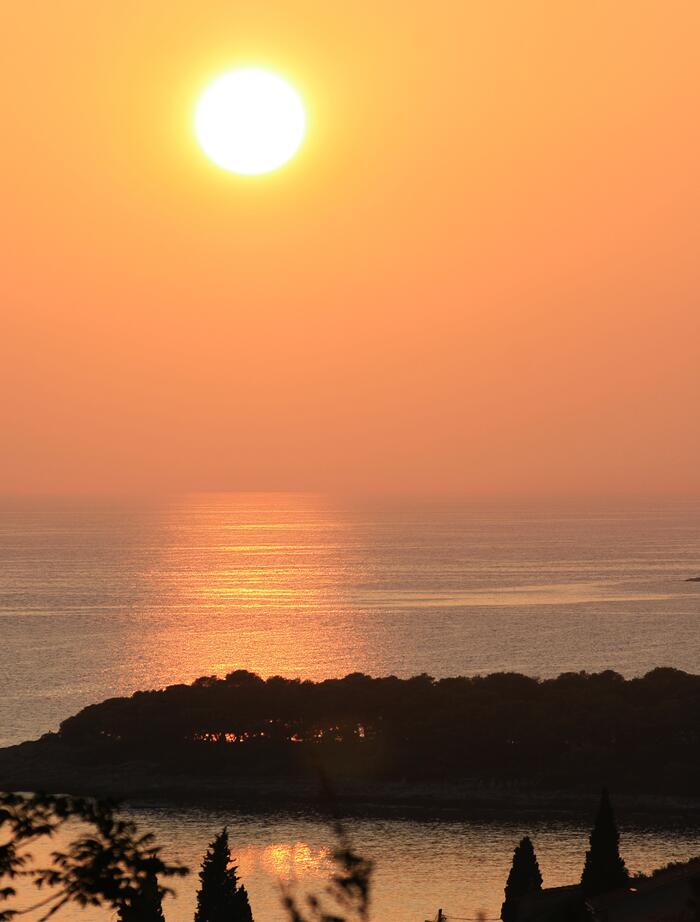 It is possible to have a quality vacation on the Adriatic for the lowest cost


When we consider all the advice, it is clear that isn't necessary to spend a lot of money to have a good vacation and the holiday of your dreams. Planning is half of the job, and with a proportionate budget, planned and arranged activities, time management, you can ensure a carefree summer that is adjusted to your financial possibilities, as well.

Of courses, taking care of your expenses doesn't mean that you will deny yourself new experiences, knowledge, or locations you were planning to visit and enjoy this summer. With the clever choice of local restaurants and bars, enjoying the complimentary sightseeing locations, cycling, photographing, and visiting well-known destinations on the right day and month, can mean a big difference for your wallet and a five-star holiday with a small amount of money.

And to be sure, check the offer on the Adriatic.hr where we offer a wide variety of action discounts for all types of guests and a rich offer of accommodation units. From the long stay offer, Last Minute calls, Loyalty programs, recommendation programs, expenses refunds, we have all that it takes to make your dream vacation a reality. Your wishes are our goal, and we want you to have quality summertime on the Adriatic coast and enjoy the best holiday without having to spend a cent more than your budget so you can come back and choose us next year!

The Adriatic.hr offers the fastest way to the Adriatic, and with our discounts and advice, you picked up today, get to meet the very best Croatia has to offer!