Print
Uverejnené:
9.7.2021
Summer has arrived, and it's time to make your dreams become a reality. You have thought about this topic for too long and worked too hard to withhold yourself from relaxation and leisure. Sea, sun, beautiful sunsets, nature, historical monuments, family time, honeymoon, first trip with your girlfriend or a family member is something you won't ever forget. Summer is the perfect time to wind off, have fun, meet new friends, discover unusual locations, and have the best time of your life.

Now you have decided to take the matter into your hands, and it is time to choose the summer destination where you will create new memories, experiences, and knowledge. An address that attracts millions of people every year as their number one choice is Croatia. The most invented coast on the Adriatic, more than 1200 islands, cliffs, bays, reefs, and coves, ensures you won't get tired of coming back year after year in Croatia.

Above all, Croatia is a safe destination of cheerful hosts, top gastronomy offer, a thousand years old history, and unbelievable nature. Seven national parks, 13 nature parks, more than 100 Blue Flag beaches
for sea cleanliness, beach decoration, and preserved eco-system are just some of the very best conveniences this country has to offer to its guests.

From adventurists, backpackers, party animals, over to the families with children, couples, or the ones searching for a "Robinson Crusoe" style of accommodation in the isolated parts, Croatia as a destination with a rich offer of accommodation type size has something for everyone!



How to choose the ideal private accommodation in Croatia suited just for me?


After you have chosen your destination, it is time to pick your trip and accommodation type. Are you traveling with your family or by yourself? Want to party, explore the history, or the untouched wildlife? What is your budget accommodation, and what are your priorities? Those are just some of the questions you have to ask yourself.


For a lengthier stay in Croatia, then apartment accommodations are your best choice. They are located in the city center and close to all the tourist locations and monuments. Besides that, they offer a feeling of home and an authentic local experience. On the other hand, if you want a shorter say, free parking, breakfast, dinner, and the all-inclusive service available in the palm of your hand, then choose hotels. We suggest rooms and studio apartments for solo travelers and families and a leisure family house for big companies.


After that, it is time to explore the accommodation and the destination yourself. It is essential to check the rules of conduct and cancellation policy, hidden expenses, and pictures and comments of the previous guests. For caution, read somewhere between 10 and 15 remarks and check the photographs and the blueprints. For example, you shouldn't book a two-story holiday apartment which is not suitable for children.

We in the Adriatic.hr have considered about that problem, so we created a special section for families with children with a fenced area, backyard, toys, locations near the beach with a shallow, calm and warm sea.

After the analysis, you should contact the owner in person to arrange details. For example, maybe you get a lower price, discover additional amenities and information about the destination and location. Also, it is mandatory for every guest over 12 years of age to pay the tax between 5 and 10 kunas, as the tour operator is obligated to check you in the local tourist office maximum of 12 hours from arriving.


Book accommodation on time and check the more extended stay option that offers discount prices from 20% to 30%. For a lengthened stay in the Adriatic.hr, you can get from one to three free vacation days! But, for all of you who don't know where to go or stay, we have prepared a limited Last minute call action with a 15% discount that encompasses a a broad amount of accommodation units of different categories.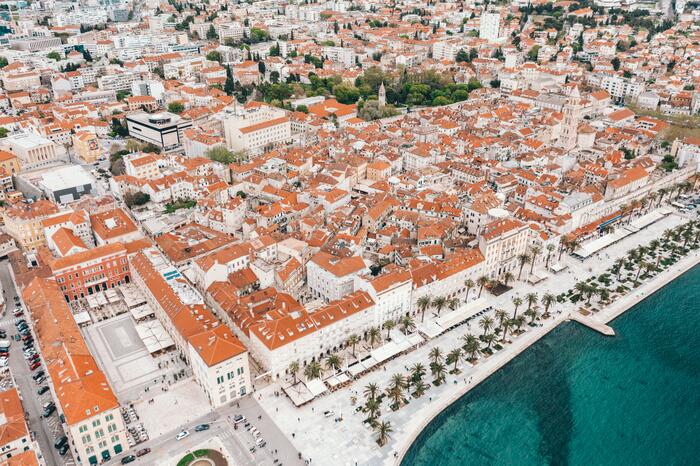 How to choose suitable accommodation for a summer vacation in Croatia?

If you want to have a dream vacation adjusted to your interests, then good, informative, and rightly timed preparation is essential. Because the last thing you need is to get into an awkward situation once you are already on the road, that is why we bring you a couple of pieces of advice you should follow in choosing the best accommodation suited just for you!


To start, you should make a reservation on a transparent and checked-out web page such as Adriatic.hr.Then, aim for the accommodation units with many reservations, contact data, refound options, and a large number of observations and evaluations.

The choice of location is vital, so be sure to check it out before going. Think about how will you arrive in the unit, is the public transportation safe, how close is it to the most popular tourist locations, is it in a quiet area, and do you have all you need in the nearby area? We recommend choosing the city center, so everything is available to you within walking distance.

Reading the comment and evaluation section is a must! Aim for the observations of travelers that chose accommodation object and activities similar to yours. Also, be sure to check the grades of all elements of the unit. So check if the apartment clean, legal, safe, close to the city, the atmosphere, and of course, is it money-worth.


Book on time to avoid heavy expenses and adjust your travel and accommodation to your interests. Check the cancellation rules before booking. We in the Adriatic.hr are ready for different scenarios, so we offer special offers like the Last call, fuel refund, rainy days refound, and even the highway expenses!


Besides that, before or after your travel, make sure to write yourself into the recommendation and Loyalty programs. For example, if you choose us as your summer agency, you will get a 5% discount if you recommend us to your friend. Also, you will get from 5 to 10% depending on how long you are using our service for travel booking. And of course, in the end, don't be afraid to ask us anything that interests you because, besides a 16 language live call center, we are always ready to answer any of your questions!


 
Is accommodation in Croatia money's-worth?




As a top tourist destination, Croatia takes excellent care of its image and has rigorous criteria for defining accommodation quality. So, when you arrive in the unit, check for a dark blue plaque that confirms its legality and the service quality. The biggest problem with accommodation picking is that there are just too many of them, so it is hard to decide. Because, no matter what you choose, you will get the worth of your money!


For top-quality luxury, aim for top destinations such as Zagreb, Rovinj, Opatija, or Dubrovnik. Split and Zadar have offers for every type of guest. Istra, just like the Makarska Riviera, has a century years old tourism tradition, confirmed by the number of travelers that come every year. Hvar island and Pag are party destinations, and the rest of the islands are for solo travelers, families, and romantic couples.


The thing that attracted more than 18 million tourists in 2017 in Croatia is that the country is an easily accessible, safe, and transparent country. Croatia is well connected with its inner parts and has one of the most modern infrastructures in Europe. In just about a couple of hours, you can come from one to the other part of the country no matter what kind of transportation you decide to use.

Besides that, Croatia is a safe destination with a low criminality rate, making it one of the top 20 safest countries. Taxies are safe and cheap if you download their apps, water quality is one of the best, and the expenses vary on the destination, although you shouldn't spend more than 50 to 100 Euros per day. You will pay a similar price for accommodation in Croatia.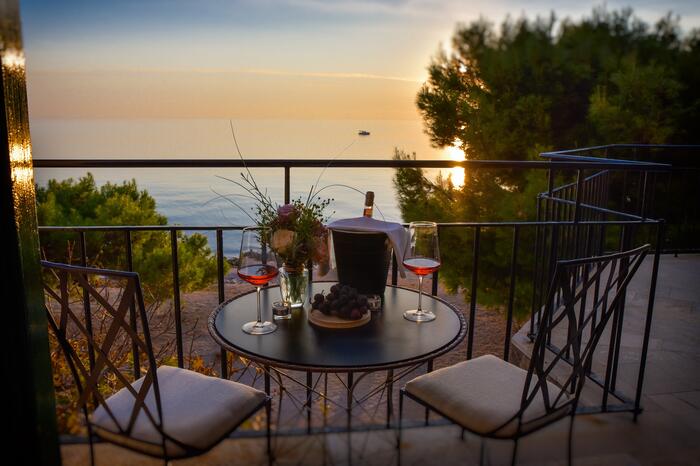 What type of accommodation units are available in Croatia

Apartments


Private apartments are the most-used and available type of accommodation units in Croatia. They are a great way to smeet the local culture and the destination and feel the authentic local experience. They are cheap, children-friendly, and for every guest that wants to come. In addition, they vary in size and amenities, making them ideal for cost-effective and care-free travel.


As hosts, Croatians are pleasant, multi-language, experienced, and professional in their business. Besides that, they have such a rich offer that you can adjust the size, service, and amenities to your needs and financial status. For example, most of them have air conditioning, free internet, hygiene supplies, house appliances, and dishes.

Besides the ones located near the beach, specially designed for families with children or solo travelers, by choosing apartments in Croatia, you will not make a mistake for sure!



Hotels

Hotels are ideal because their offer varies from 2 to 5 stars, mainly includes breakfast or dinner, with all the amenities in the hotel area. Primarily, they position in top destinations like Opatija, Dubrovnik, or Rovinj.


The biggest positive sides of choosing a hotel are the 24/7 reception, free parking, shuttle transportation; you don't have to worry about where to eat, swim or enjoy different types of activities. Also, they have a transparent cancellation policy, and they are safe with top accommodation capacities and are considered to be a trustworthy types of accommodation.


Besides the top service and the rich content offer, they fit every guest and its needs. From family hotels, all-inclusive ones over to the five-star hotels and fully equipped vacation villages for complete peace and leisure.


Luxury villas in Croatia


If you want complete comfort and a Hollywood rock-star vacation, then you have to choose luxury villas. This type of accommodation is getting more popular in Croatia because of the whole equipment of the units with amenities like pool, gym, WI-FI, air conditioning, outdoor kitchen and activities on a palm of your hand.


For complete privacy and summertime enjoyment in absolute luxury, accommodation for villas are a top summer choice. Besides families, they are ideal for party lovers and big group travelers because they are economical and perfect for throwing the best summer parties!


Besides beach-side villas, with a sea view before you, pool villas, or the ones in the rural parts - you choose because the offer is as rich as the amenities that come with it. A pleasant environment, intimate atmosphere, and top interiors are some of the reasons why this type of accommodation is the number one choice for many guests from all around the world.

Lighthouses

There are many lighthouses in Croatia that rent every summer across the 6000 km long coastal area. They can be on land and easily accessible or completely isolated. Also, some of them are rented individually or divided into many smaller apartments.

Lighthouses are a hit novelty in the tourist offer. A unique romantic atmosphere, peace, isolation, and rich history are just some reasons why they are getting booked every summer. Once a road to the world today is a place of leisure in complete co-existence with nature for adventure lovers, romantic couples, and solo travelers who want an ecological vacation.

Although lighthouses showed a path to the world, today they are the top luxury accommodation where you can re-charge, enjoy the beautiful view of the Adriatic sea and evoke the best memories of ancient and forgotten history.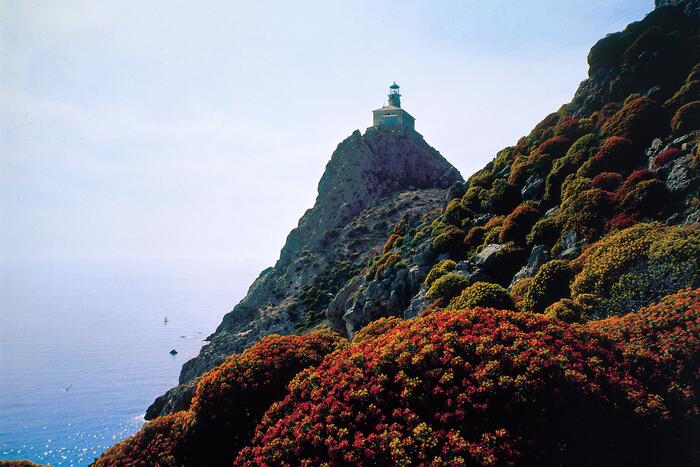 Houses for rest

Rent houses are with apartments, the most frequent type of travelers accommodation type, and for a couple of reasons. First, you can adjust the choice to your preferences, finances, and vacation type. Second, they are a good choice for families with children, couples, and big groups looking for fun and total relaxation.

Today, houses for relaxation are available all across Croatia and vary in price and accommodation type size. On the Adriatic.hr you can find a wide variety. The choice is vibrant and widened from accommodation for just 29€ per night to five-star houses with a pool, sports fields, gyms, and all the available activities.


Besides that, you can choose between houses right next to the sea, holiday house, beach or isolated accommodation, on the islands, or in the rural parts for total leisure. But, mainly, they are located in the nearby area of supermarkets, restaurants, historical sightseeing locations, and other activities, depending on what type of vacation you are searching.



"Robinson Crusoe" style of accommodation

A new trend between travelers for the last couple of years is the so-called "Robinson Crusoe" style of accommodation in complete isolation that functions in eco-friendly principles. This type of relaxation is ideal for eco-friendly passengers, adventurists, and romantic couples who want some quality alone time in privacy.

Primarily allocated in the bay area and on smaller islands. this units are a true heaven on earth for nature-lovers of the new age. The shops are far away, so you have to supply yourself before coming, there is no hot water, the showers locate outside, there are rainwater tanks and no electrical or water connection. The purpose of this vacation is complete nature-friendly coexistence.

They can allocate n the isolated parts, near sandy beaches, bays, and usually include boats in their offer! Many of them are located on our islands such as Hvar island, Brac island, Dugi Otok, Pašman and many others!




Charters

Are the charter travels with a sailboat or motorboats in the category of complete luxury type of vacation? Since Croatia has the most intended coastline in the Adriatic with more than 1200 islands, fun and exploring are guaranteed.

Adriatic is the ideal exploring destination because it offers possibilities like underwater scuba diving, cave exploring, and rich flora and fauna that live underneath the sea levels. Charters are the best way to meet Croatia and cover as many destinations as possible with guaranteed peace, quiet and good fun.

There isn't a better way to meet the Adriatic coast than from a boat deck with a glass of domestic wine, autochthonous delicacies, and the beautiful natural panoramic view in front of you.




Rooms and Studio-apartments


Rooms and studio flats are a good choice for those who want to save money if you seat an allowance for accommodation, but still want to enjoy all the amenities included. Studio apartments rent from 13€ per night and are available for solo travelers and families with children.With that in mind, the choice of studio apartments will make you spend the time you can use to plan the dream vacation. Furthermore, you can choose from studio apartments located 500 meters from the beach, in the city center, in isolation, on the islands, and many of them are pet-friendly!

Rooms are accommodation units ideal for travelers looking for a place to leave their stuff, relax and prepare for a new day. Besides the backpackers and solo travelers, they are ideal for young passengers and couples searching for fun, new experiences, and friends. There is a wide selection of room accommodation units from the ones in the big cities, right next to the beach, with air-conditioning, with the use of kitchen because saving money doesn't have to mean a lack of luxury, comfort, and peace!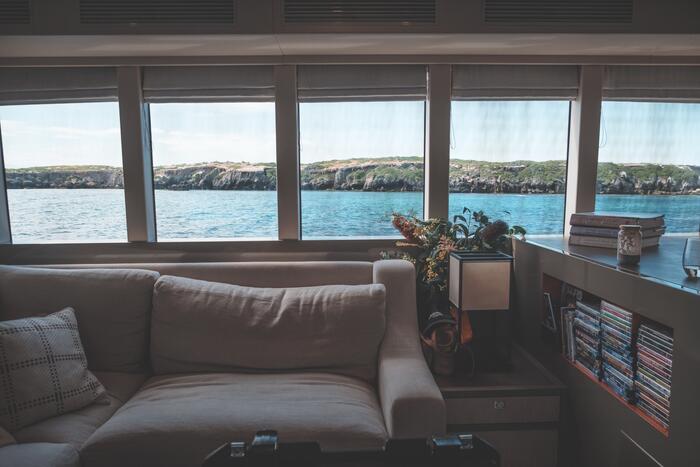 Last preparations before going on a vacation - all you need to know!

Once you have planned your trip and booked accommodation, it is time for the last preparations before going. Good preparation is half of the job because you don't want to think about work, money, budget, or how to fulfill your vacation time once you already arrived.


First, think about the essential travel preparation. Adequate clothing, suncream, bathing suits, and beach towels are necessary. Do you want to hike? Carry gear with yourself! If you are going with children, ask them where they want to go or do. Think about carrying your pet on vacation or not and who you will leave them.

Before going, check the safety of your vehicle, batteries, chargers, medications, toys, documents, make copies and pack just as much as you need. Check the prices upfront, book on time, explore local restaurants and memorize behavior rules and potential hidden expenses.

Also, plug out house appliances, cancel your mail and make sure somebody checks your family house from time to time. Finally, pay holiday insurance for complete safety, tell your family and colleagues where you are going, do your house and work chores, and plug out your cellphone and laptop and enjoy the summer!


Back to reality - let the vacation continue!


Coming back from a vacation is usually followed by melancholy and a slight depression that is generally a natural thing after relaxing for a more extended period and taking your mind off things. Now, it is time for real-life adaptation. The old saying goes that after a vacation, you need another holiday! Here are a couple of tips for you on how to come back to yourself in no time!


Once you come back, you should download photographs on your laptop and organize them in a virtual photo album. You should do that right after coming back because you will forget where you were and what did you do in the meantime. Because no one wants to search the monumental names, destinations, and locations you have visited in a short period a couple of weeks after returning from a vacation. When you publish photos, tag the location, agency, and the host of the accommodation you booked. Sharing your memories is the best way of finishing up a beautiful story and a dream holiday!


Also, if you are a part of the Loyalty program, don't forget to check the shared account once you get back. Keep your receipts, collect extra points and discounts for next summer vacation. In that way, you can start planing your new vacation right away!


If some travel has especially touched you, don't let that short-form feeling go away. Take action, tell your family and friends about the actual problems located far away, and through a new experience, get to meet yourself in a new, better way. Let the journey in the unknown become a journey into your soul!

Since most of you chose a destination based on the contacts and recommendations, it would make sense to leave suggestions for future travelers. In that way, all the individuals searching for vacation tips can get all the needed information that helped you in location and accommodation choice.

Besides that, don't forget to rate the agency on Google to spend the summertime of your dreams and leave a thank-you note in the Guest Book as your personal touch to care-free summer vacation!



Wide variety of accommodation units for every taste!


In conclusion, it is safe to say that with the choice of Croatia as your next summer destination, you won't regret it for sure. As hosts, Croatians have rich experience in tourism, working with travelers, speak many languages; they are charming and friendly and will gladly help with all the needed information because they already know what their guests are searching.

Besides that, as a top destination, Croatia has a wide variety of accommodation units and activities, and you will find something for yourself this summer, no matter what kind of vacation you are seeking. Besides the mentioned units, it is good to note that Croatia is full of camps, hostels, and marinas. Also, Croatia is an ideal car destination that offers different activities and types of vacation!

We in the Adriatic.hr have more than 20 years of experience working with renters and guests, 12 000 accommodation units located all across Croatia, so you will indeed find your "cup of tea" this summer. So, don't wait and start planning right away because summer in Croatia is a definition of vacation in 2021.!