Print
Pubblicato:
07/06/21
Croatia is much more than what you find out on the Internet and in the tourist brochures!


You can hear a good voice from miles away! At least, if we follow the old saying, which is more times right than wrong. This phrase can be said for many locations and top tourist attractions in Croatia like Hvar, Dubrovnik, Dubrovnik Riviera, Rovinj, Zadar Riviera, or Rabbits of foreign guests with different requests and interests every year. Party guests, backpackers, nature lovers, solo travelers, or families with children looking for large amounts of family fun - you name it. Still, all of them choose Croatia for their relaxing holiday. And many of them stay and make a life in Croatia because they love it so much! With more than 1200 Adriatic islands, reefs, cliffs, rich cultural heritage, and over 50 000 square feet of territory in which many different social, biological, and historical elements have been intertwined, it's logical that Croatia has much more to offer than the sea, sun, and beaches, no doubt about it!

That Croatia is much more than its summer destinations is a fact that many of our foreign guests acknowledge when they come and discover the quality offer and professional service Croatia has to offer. Never mind if we talk about the coastal area. Instead, Continental Croatia, lowlands of Baranja and Slavonija, or Zagreb city and Continental Croatia attractions provide a broad spectrum of quality tourist proposals built on more than a thousand years old culture, gastronomy, and a way of life of its domestic population.



That is why we made a little guide with six undiscovered top destinations, which are a true hidden gem and a new potential tourist sensation in Croatia! The places won't be too crowded since not many people know about them, and you will have an opportunity to explore everything a potential destination has to offer in total peace. Also, you will have the time and the chance to fill your summer schedule with active vacation activities you can do far away from big crowds and people, which is typical for summertime. Although you haven't heard or read about them, these beautiful destinations are true hidden gems that will make you fall in love with them. The mixture of nature, rich cultural and historical heritage, gastronomy, warm Mediterranean climate, and beautiful islands are just reasons you should awaken your adventurous side and explore the unexplored!

And these are our suggestions if you decide to come to Croatia. You won't regret it, trust us!

Motovun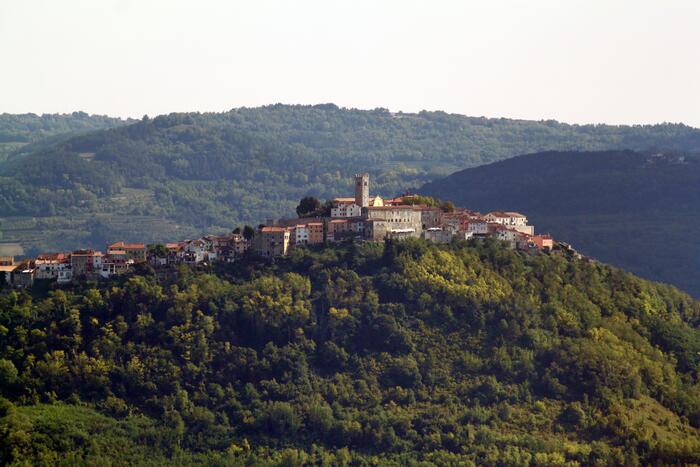 Small place with a huge film fan base. This hidden pearl located in the heart of Green Istria will attract history bookworms, art lovers, and romantic souls because of the atmosphere this pitoresce place creates during summer times. Rich history, untouched nature, friendly hosts, local anecdotes, and stories like the tale of "Big Joseph" combined with one of the most recognized independent movie festivals are just some of the reasons you should visit Istra and Motovun this summer.

Besides its nature, unique homemade treats, and rich history, there are many reasons why you should visit Motovun, a true historical personification of Istrian mentality and a city of tourism. Just walking through the city streets of Motovun returns you to the older times, which, combined with the rich color diversity of the surrounding houses and the nature outside the town, create a natural portrait of a small pitoresce place in the heart of Istria.

From the mountain top of Motovun, you can enjoy one of the views in Croatia: you can see the river Mirna, the Motovun forest, and the mountain Učka - the most recognizable symbol of this region. Like anywhere in Istra, in Motovun, you can enjoy the world-class prosciutto, cheese, and olive oil, but also try out some of the world-known Motovun wine and tartufi. These famous mushrooms grow underneath the ground. So, if you want, you go on a tartufi hunt and grab yourself alive memory of Motovun and Istra.

Besides that, in Motovun, you can see the Parenzana, a railroad that connected Poreč and Trieste in Italy, which is now considered a historical monument. Also, with the help and friendly hospitality, you will get your money worth this summer!
The Stiniva bay (Island of Vis)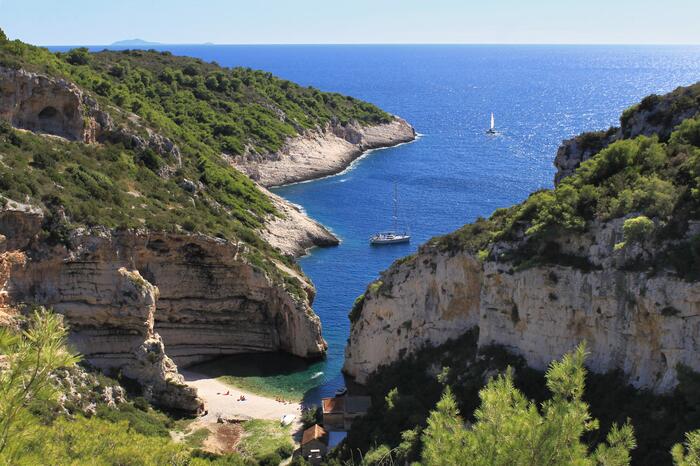 A picture sometimes tells more than words, wouldn't you agree? So if you are looking for a romantic getaway this summer into the untouched nature, then the isolated bay of Stiniva with the same-named beach on the island of Vis is your best choice. You can come to the beach by car or boat and enjoy the mixture of crystal clear sea, many sunny hours, nature, and total peace in one of the most beautiful beaches in the world that looks more like a movie set than a real-life natural beach!

The Croatian island of Vis considered one of the top popular destinations by many travelers for a long time. However, it is the most distant populated island on the Adriatic coast. It is known for its remainings of the ancient city called Issa, a Greek colony, and its rich military history in the 20th century, seen in local architecture and art.


Besides the rich gastronomy tradition, tourist offer, and specific Dalmatian mentality, this island is famous for its beaches like the Stiniva mentioned above or Kamenice in Komiža, which turns into a real party destination summer. Besides that, while you're on Vis, we recommend visiting the Blue and Green Cave on the island Biševo right next to Vis. Just visiting the caves will leave you breathless since you will get to see and swim in the natural phenomena the Adriatic coast creates for its visitors. Also, Vis is near to Brac island and Hvar island and well-connected with other Adriatic islands, so it makes it ideal for one-day field trips and long pleasant holidays!


Recreational center Cvituša

Besides the sea and the coastal area, Croatia has many natural beauties to offer in its inner, more continental parts away from the seaside. National parks, nature parks, natural and artificial lakes, monuments of cultural and historical heritage are many. Although they are considered primary winter destinations, accommodation selection in Lika is getting more booked every summer, resulting from an effective tourist campaign and the natural ambient this area creates once you're a part of it. The center in Cvituša is for everybody's taste, but it's primarily a family type of stay for nature and sports lovers. Besides the classic vacation, in Lika, you can enjoy mountain climbing, cycling, but also the adrenaline activities like bungee jumping, kayaking, or skydiving - you choose!


Even though it is one of the rarest inhabited places in Europe, Lika has a true natural wealth to offer for those who decide to come. For example, Lika is home to the longest Croatian mountain and national park, Velebit, the natural borderline between Croatia and Bosnia and Herzegovina, and the national park Plitvice lakes, perhaps the most recognizable tourist place in Croatia, which is a must-have during your visits. Besides that, visiting Rastoke where the river Slunjčica overflows in series of beautiful miniature waterfalls, the Gacka river which is by the quality of drinking water one of the best in the world, and the sinking streams near the towns of Slunj, Gospić, or Otočac confirm why is this part of Croatia considered to be a leader in the continental tourism sector. Also, it is good to add that many famous Croatians were born in Lika like Nikola Tesla or Ante Starčević, so visiting these parts will make you learn a lot about the domestic history and the greats that wrote the golden words in Croatian history books.


Samobor and Sveta Nedjelja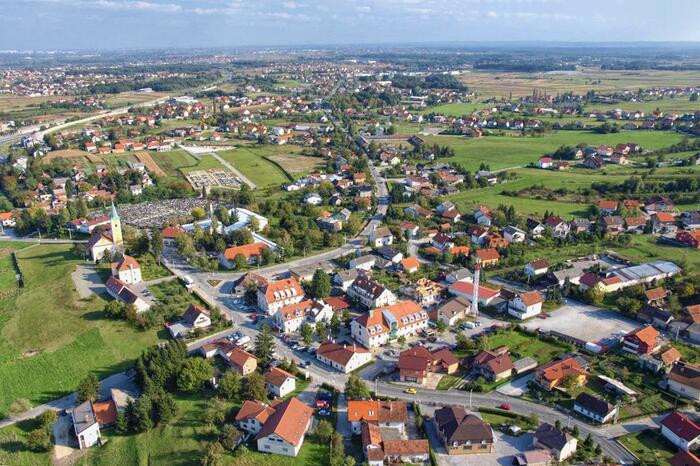 One of the main tourist destinations in Croatia is the capital of the country - Zagreb city. It attracts hundreds of thousands of visitors and guests every year due to its rich cultural and historical heritage and rich offer. And every year, guests around the world are starting to discover places in the capital's surroundings with an equally good arrangement, but far away from the city crowd and noise. One of those parts is Prigorje and the cities of Samobor and Sveta Nedjelja. Those two cities are an attractive destination for Croatian guests from the continental parts and are considered one of the places with the best life standard and quality in the country. If you decide to visit Samobor this year, you should try our kremšnite, a local threat well known in this part of the country. The dip called muštarda and the sweet-bitter wine aperitive called Bermet is made and sold in family bakeries, taverns, and tryouts for centuries.

Samobor breathes a typical medieval charm since it was the home of many famous Croatian noble families like the Arpadovići, Frankopani, Erdody, and Matija Korvin. So the aristocrat spirit, in combination with different cultural influences and periods, can be seen in the city looks and historical monuments this area is filled off. So, while visiting this part of Croatia, be sure to discover the medieval city core, lake Kerestinec with the abandoned castle of Toma Erdody, visit the nature-park Žumberak. But also discover the foundations on which will be the new center of the electrical automobile industry Rimac and the core of gaming industry in this part of Europe and the world. So, with everything said, it is safe to say that Prigorje is building a new, perspective future based on a good tourist offer and rich historical and cultural foundations that you should check out.


Ston (Pelješac)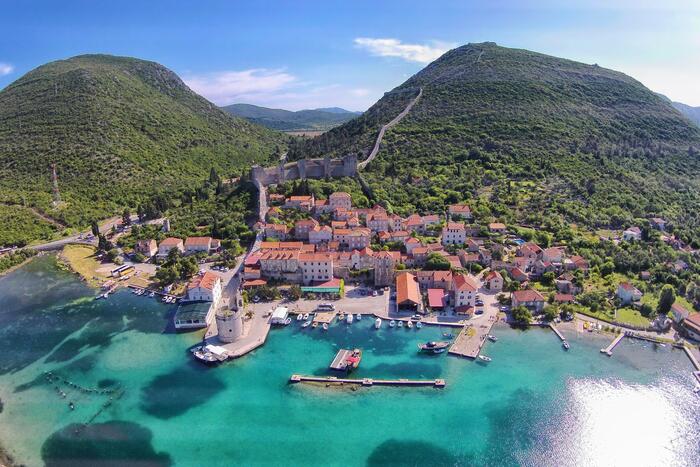 The peninsula of Pelješac is the second biggest peninsula in Croatia (after Istra). It is known for its top-quality wine Dingač, wine routes, olive oil, and local dishes and products because of which is considered one of the top beautiful destinations to visit in Croatia. Besides the exclusive offer of best wines and food, this area tenders to its guests with beautiful untouched beaches and pitoresce places like Viganj or Orebić, rich history and archeological foundings in Dubrovnik and the Dubrovnik Riviera that tell the tale of the ancient Republic of Dubrovnik and the way of life in the most southern part of Croatia.


One of the places you must visit in South Dalmatia is a place called Ston. This tiny municipality is famous for being the second biggest wall globally and many other attractions and activities, besides the sun, sea, and beach story. In Ston, you will get to meet the unknown world of shellfish farming - a tradition older than 600 years in Dalmatia and the Dubrovnik Riviera that UNESCO protects. This is the area of protected untouched nature and sea that guarantees fun, education, and leisure.


Ston is also famous for being the oldest preserved saltwork in Croatia. The tradition of exploiting and manufacturing kitchen salt from the sea was kept and preserved from ancient times until today. So, while visiting this place, checking out the saltwork in Ston should be a top priority. Not only will you meet the tradition and customs of Dalmatians, but you will learn a lot about why salt is considered one of the most revolutionary food additions in the world and how it helped make human life longer just by adding it to dishes. So, on your way to the Gudnja cave, not far away from Ston, you should treat yourself to fresh oysters and the famous Ston cake and grab yourself a first-in-hand experience with the mentality and customs of the Dubrovnik Republic and the Dubrovnik Riviera in general.


Zlarin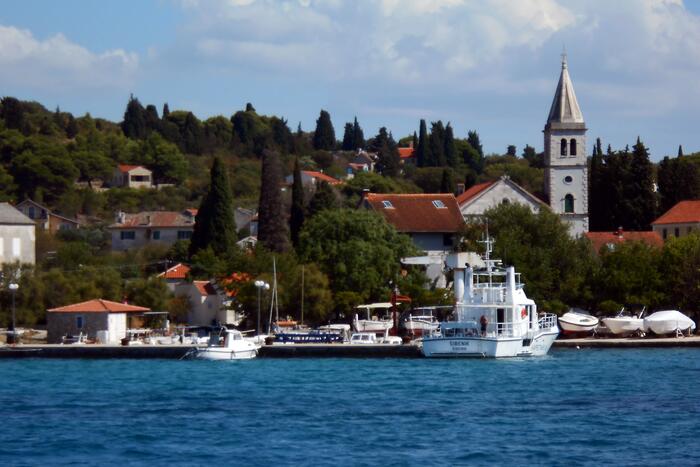 Sea corals and sea urchins are considered indicators of clean sea and rich biodiversity of sea life. That is the reason why beaches located right next to big coral reefs regularly get the blue flag as a recognition of high purity and sea quality. And the beautiful island of Zlarin, located in the Šibenik Riviera, is famous for them! So, besides relaxation, it is ideal for short one-day field trips with your family and friends. The "Coral island," called by the locals, is famous for coral making and shaping art that carries on for generations, and you can learn the arts and crafts of it once you come to the island. It is one of the first inhabited islands in Croatia, so the whole island is considered to be an archeological site.

But, Zlarin isn't famous just because of corals. The island carries the nickname "Golden Island" due to the many sunny days during the year and its name itself. Also, it is the home of the oldest matriculation written in the Chakavian dialect. At the same time, the other historical artifacts and the sacral objects date back to the 13th century, so you will learn a lot during your stay while enjoying the beaches and sea in the meantime. Besides that, Zlarin is an eco-friendly island on which automobiles are forbidden and is positioned as a cycling and sailboat destination that is just 20 minutes away from the historical town of Šibenik and the Šibenik Riviera. Also, thanks to the work of the local community, the Zlarin island became the first plastic-free island, so it is the ideal destination for true nature lovers.
Croatia - a destination with a wide selection to explore!

All the mentioned places show that Croatia has a lot to offer from the East to the West and from the North to the South. Specific cultural and historical heritage, gastronomy, art, tradition, customs, additional service, and the mentality create a unique and special feeling and atmosphere which you will undoubtedly enjoy, no matter what region or place you choose to go to. But, of course, the choice of destination is yours. We in the tourist agency Adriatic.hr have special offers with excellent accommodation infrastructure to help you have a new, wonderful summer and a unique Croatian vacation experience!