Nature
With their beauty, distinctiveness and richness of flora and fauna, protected natural values in Croatia present the country's most important treasure. Due to its specific position Croatia encompasses both lowland, highland and coastal ... Guide: Nature
The Mediterranean diet got inscribed in December on the Representative List of the Intangible Cultural Heritage of ...
It's true that Croatia is not known for megacities, but on the other hand it's home to the smallest town in the ...
"Working with this company was not only easy, fast and pleasant, the apartment and beach location was exactly as promised. We will use this company in the future again. Recommendable!!"
R van Drongelen (7/31/11)
Why Adriatic.hr?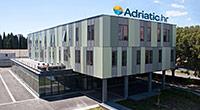 15 years of experience
12,795 accommodation units, in direct contract with the owners
503,970 overnight stays in 2013.
115 employees in 2013.
Native speakers - 16 languages
Toll-free numbers for 22 countries
The Adriatic.hr offer is carried by 240 subagents and 157 affiliate partners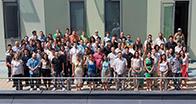 Adriatic.hr team