Beaches
It's impossible to imagine summer in Croatia without an image of beach springing up in your head – you can literally see yourself lying on that warm pebbles, listening to the soothing sound of waves and enjoying your tamarisk shade ... Guide: Beaches
The Mediterranean diet got inscribed in December on the Representative List of the Intangible Cultural Heritage of ...
It's true that Croatia is not known for megacities, but on the other hand it's home to the smallest town in the ...
"The agency service was perfect. We are fully satisfied with the owner of the apartment. The apartment was clean, quiet, and the owner was helpful. Our holiday was unbelievably good. Thanks for everything, Adriatic.hr!"
Bank Zsolt (A-5658-a, 8/9/11)
Why Adriatic.hr?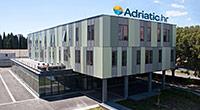 15 years of experience
12,795 accommodation units, in direct contract with the owners
503,970 overnight stays in 2013.
115 employees in 2013.
Native speakers - 16 languages
Toll-free numbers for 22 countries
The Adriatic.hr offer is carried by 240 subagents and 157 affiliate partners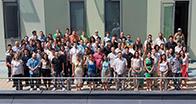 Adriatic.hr team