Sukošan
Secrets of Roman past shrouded in green and kissed by the cove's deep blue, are all together an irresistable postcard which Sukošan sends out to all its visitors. Ancient legends told on heavenly beaches, amidst joyous feasting, make up ... Guide: Sukošan
How to come to the Adriatic with kids fast and safe, and then enjoy well deserved family vacation on the beach ...
The Mediterranean diet got inscribed in December on the Representative List of the Intangible Cultural Heritage of ...
"For second time I have used your services for summer holiday organsation and I was very pleased with hloiday. Thank you again!"
MARIJA DRAGANJAC (7/29/13)
Why Adriatic.hr?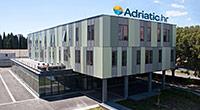 15 years of experience
12,863 accommodation units, in direct contract with the owners
503,970 overnight stays in 2013.
115 employees in 2013.
Native speakers - 16 languages
Toll-free numbers for 22 countries
The Adriatic.hr offer is carried by 240 subagents and 157 affiliate partners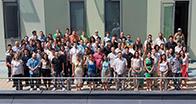 Adriatic.hr team