Fažana
A fishing tradition which permeats all aspects of life, from dining to art, is the attraction known by a single name - Fažana. A small fishing academy, a sardine sculpture park and numerous summer events devoted to the little fish are all ... Guide: Fažana
Although the Adriatic is famous for its islands, we'll take the opportunity to introduce to you the less known ...
How to come to the Adriatic with kids fast and safe, and then enjoy well deserved family vacation on the beach ...
"We stayed in June 2011 on Krk island in Njivice. We found a wonderful place through this site (facility code 5458). We can recommend both the Adriatic.hr and the apartment itself. We got all the needed information and help we needed. And the view from our huge balcony was the best ever! We would like to come again some other time!"
Ida Julia Sinisalo (3/10/12)
Why Adriatic.hr?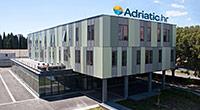 15 years of experience
14,749 accommodation units, in direct contract with the owners
503,970 overnight stays in 2013.
115 employees in 2013.
Native speakers - 16 languages
Toll-free numbers for 22 countries
The Adriatic.hr offer is carried by 240 subagents and 157 affiliate partners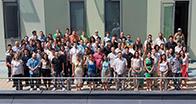 Adriatic.hr team