Čiovo island
The geographical "center" of Dalmatia - Čiovo island - abuts the historical core of ancient Trogir, the UNESCO-protected town, the bridges of which anchor it onto the mainland. The woods of Čiovo hide numerous places of worship, and its ... Guide: Čiovo island
How to come to the Adriatic with kids fast and safe, and then enjoy well deserved family vacation on the beach ...
The Mediterranean diet got inscribed in December on the Representative List of the Intangible Cultural Heritage of ...
"The agency service was perfect. We are fully satisfied with the owner of the apartment. The apartment was clean, quiet, and the owner was helpful. Our holiday was unbelievably good. Thanks for everything, Adriatic.hr!"
Bank Zsolt (A-5658-a, 8/9/11)
Why Adriatic.hr?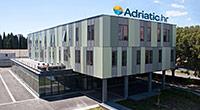 15 years of experience
12,841 accommodation units, in direct contract with the owners
503,970 overnight stays in 2013.
115 employees in 2013.
Native speakers - 16 languages
Toll-free numbers for 22 countries
The Adriatic.hr offer is carried by 240 subagents and 157 affiliate partners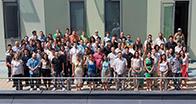 Adriatic.hr team