Print
Published:
14/02/2019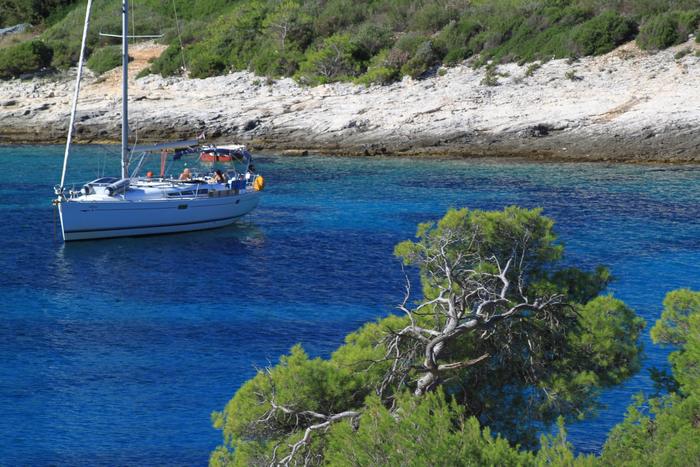 Sometimes it takes more than a location change to get that feeling that you are actually on a vacation. Travel is a chance to gain new experiences. Taking this into consideration, getting to know the new country and the new culture should not be reduced to the same routine, in other words, when choosing the next destination, other ways of exploring countryside should be taken into consideration without including classic car tours, walks, bikes etc. Choosing one of the ways to get to know the destination is a matter of personal taste and depending on what you choose, you will get to know the country's beauties only from one angle. For example, Croatia is a small country and you can easily cover all its areas with an automobile, but that will give you only one part of the whole experience.

Besides learning about Croatian history and culture by visiting important museums and cultural centers, you can get to know Croatia from the air, of course, if you are more into adrenaline challenges. Throughout the year there are many opportunities for parachuting, paragliding, climbing to the highest mountain peaks, etc., and all of them can give you an unforgettable view of the Croatian natural beauty from the bird's perspective.

One of the ways for discovering Croatia in recent years is sailing with private boats, which is perfect for smaller groups as well as larger if you are going on family vacation or with a larger group of friends.


Reasons for sailing vacation

Sailing in the clear Adriatic Sea, exploring the forests and bays that can only be reached by boat are certainly among the main reasons. Would you like to take a break and swim? You don't even have to look for a beach, it's enough to plunge into the desired location and just jump into the sea. Such a way of traveling through untouched nature can have a positive impact if you are looking for the peace you desperately need and want to avoid the crowds, but on the other side, sailing boats can also be a great place to organize private parties if you are traveling to a group of friends.

You will not be disappointed if you want to include some activities on vacation because you have the ability to dive.

Sailing is much more flexible than traveling by car in the sense of avoiding the long traffic lines and because you can easily set up a schedule and a tour plan that contains desired locations without worrying about losing too much time while on the road. Depending on the travel plans or the needs you have on this vacation, you can easily pick a place and if you want to stop for a while you just "drop an anchor". Easy as that.


How to prepare for a sailing vacation

Once you set sail remember, that doesn't mean you will go on the long ocean adventure. Charter sailing boat travel is designed for those who want to explore many islands or hidden places. Of course, you have to be well prepared before going on an Adriatic sea tour.
It is necessary to determine whether you will be able to handle the sailing boat yourself or hire the skilled crew members. If you've been sailing a yacht before and you are a great fan of these activities, make sure you have the necessary permits and a license before traveling. After that don't forget to learn the route you will take. Depending on the place of embarkation and boat rental you need to know that there are already pre-defined routes, but you can change them if you have different plans.

If your route contains a lot of cities, you should find information about the pricing of the harbor and the prices of food and other items if you need to go shopping for supplies.
Although you can board in the harbor to get supplied, it would be advisable to bring some food before you leave because charter boats are smaller and therefore you need to save resources like water for example. Since summer temperatures can reach high levels and you will spend a lot of time outdoors, consider carrying additional protection in the form of skin creams or other medicines.


Where to sail on Adriatic

The Adriatic coastline is known in the world as the "land of a thousand islands and islets", which will give you "sweet worries" when choosing the final destination you want to explore. Each area has its own advantages and we will list a few to help you make the choice. We'll start with the Zadar County area. It is specific because apart from the proximity of Zadar you can explore the Kornati Islands, which are also a National park. To enter the National Park you will need a ticket that you can buy before departing in Zadar or immediately at the entrance. It is worth mentioning that there is also a well-equipped ACI marina Piškera with about 120 berths.

Are you planning to spend the summer in Zadar? Secure your accommodation today

Do you like movie adventures? The place that will remind you of the war movie set is definitely the port of Rogačić on the island of Vis, and the sight that is somehow eye-catching are navy barracks that were abandoned in 1989. A unique sights that are an important piece of history that but you don't have to worry about coming across a warship. You can also go on foot or visit the countryside on foot, as Vis is only 2 km away.

Take a look at the accommodation offer on Vis and enjoy the summer fun

If you are looking for a place that is perfect for swimming and yet so private that you don't have to worry about crowds, the Pakleni Islands could be the place for you. It is surrounded by numerous lagoons, hidden beaches, and there are not so many hiking trails and roads on the mainland because the island does not have a large population. You certainly don't have to worry about food or other supply you don't have to worry because there are shops and restaurants where you can taste local specialties.
This area is located 20 nautical miles south of Split.

For those who wish to use the boat for partying, the island of Hvar is recommended. For several years, Hvar is known as a party destination, which confirms organizing major world music festivals, including Ultra Europe. In addition to a wide range of places to go, you can be lost in the Stari Grad and the town of Hvar and explore their history or try a new meal in one of the restaurants. Hvar is located 23 nautical miles south of Split.

Looking for a summer party destination? Hvar is a perfect place for you
If you have more time to sail, it is recommended that you take a tour between Split and Dubrovnik. The area around Split is full of famous islands and islets, but the waters around Dubrovnik don't offer anything less. Apart from Dubrovnik as a famous city, it is worth coming to Korčula and has a taste of its medieval atmosphere and architecture followed by undiscovered beaches that can be reached only with a boat.

Visit Dubrovnik and find out why its walls served as the ideal scene of the Game of Thrones series

Before you decide on this type of travel in Croatia, keep in mind that the season of charter sailing starts in May and lasts until October. Although you can relax in the middle of the season with the Adriatic without any hustle and bustle, the best time for true Adriatic experience is in September.