Print
Published:
28/02/2019
Affordable luxury. Sounds impossible? When we talk about traveling there are not so many offers that sound "impossible" anymore. With more extensive research you can find the right deals which can land you amazing travel and the best thing you can actually save money. Taking this into consideration, today is possible to find luxurious accommodation at affordable prices.

Having a completely luxurious experience in luxurious accommodation by the sea, on the island or in complete privacy don't have to be a dream or something you think of when you scroll through posts on Instagram, Facebook or Youtube. This is the best time ever to have a luxurious experience on the Adriatic, without having to pay astronomical prices, and to help you make your decision easier we'll give you a list of 8 luxury accommodations.

Luxury villas on the beach

Podstrana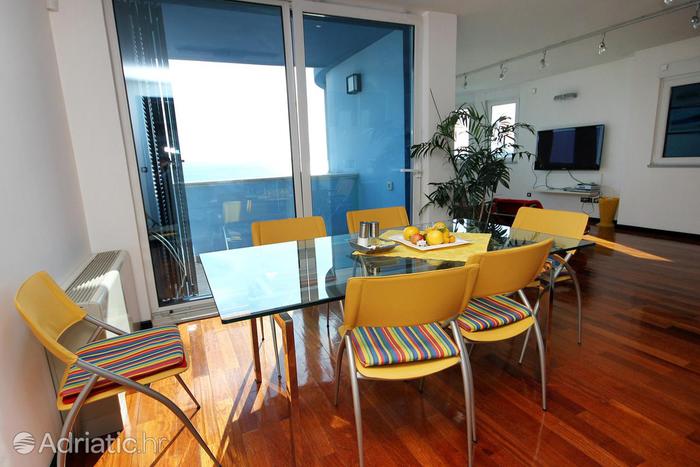 Waking up in a comfortable bed and having breakfast with nothing but the sound of the sea in the background. It sounds like an ideal start of your day on travel. A place that will give you a chance to literally step outside on the beach or simply enjoy the view of the beach and the sea from the pool with a cocktail in your hand will is a villa located in Podstrana. Apart from being a great place to enjoy peace and privacy Podstrana is a place located between Split and Omiš which can be of great use if you need additional activities.

The mentioned villa is located 5 m from the beach and an additional advantage is that the entire space will only be available to you because you will not share it with other guests and hosts. With unlimited luxury within the building, you will also have a yard of 300 m2 and access to the pool. If you need food, go to ATM or you want to eat something out there, the nearest service facilities are within a distance of less than a kilometer.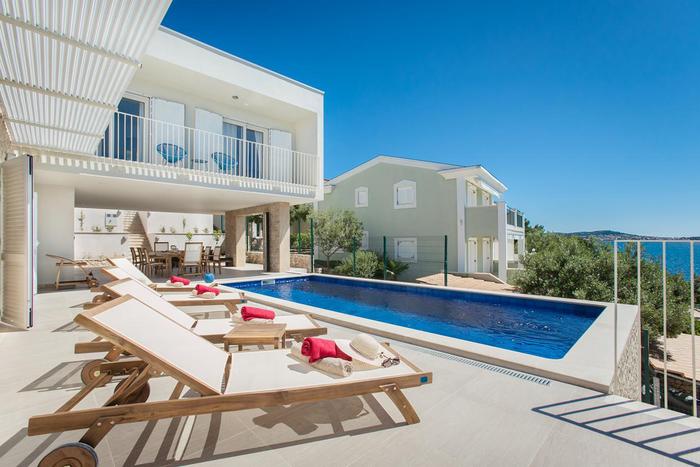 If you still don't know which part of Dalmatia you want to spend a holiday in, northern or southern, we suggest you choose the middle. As the old saying suggests, the middle is always golden and Rogoznica will prove it to you with its natural beauties. With a 54 km long coastal line and a special climate that is the result of the position that separates northern and southern Dalmatia Rogoznica is an indispensable destination for a luxurious holiday on the Adriatic.

In order to have a complete experience, we suggest a stay in a villa located 10 m from the beach. The minimalist approach in interior design and convenient location will give you an unforgettable experience and, above all, make your stay peaceful. In line with other beach activities, you can also go for a boat ride for which there is a private berth that you need to book before you arrive.


Vacation in luxury houses on the beach

Zaostrog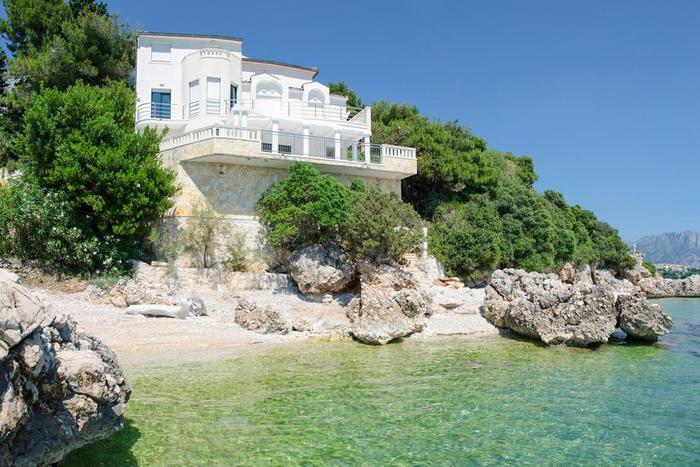 Do you like the sunset or generally the views that are difficult to describe with words? The panoramic view that looks like a part of a movie scene can also be experienced in a house next to the sea in Zaostrog on the Makarska Riviera. Since there are no other accommodation units near this house, you can spend your holidays in peace and the company of your closest ones and enjoy the idyllic movie atmosphere.

Medići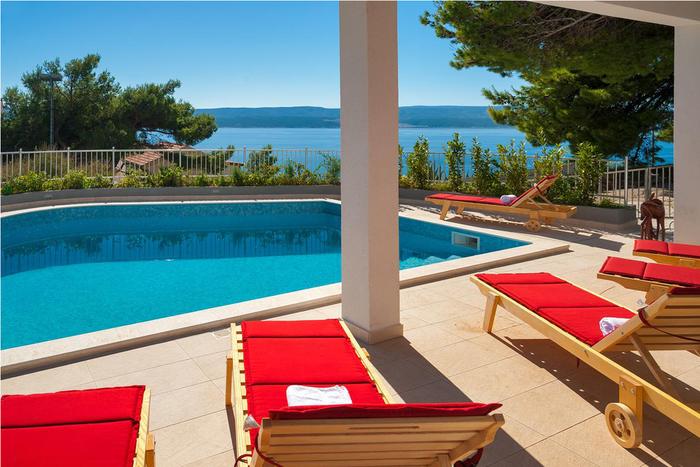 You can experience a unique atmosphere like those on film sets in Medići near Omiš in the house next to the beach. Medići is known for its crystal clear sea and a large number of pebble beaches. In addition to the large yard and access to the pool, guests will be able to enjoy even the sauna. You will be able to enjoy complete peace and although the house has a good position for full peace, the closest service facilities are only a kilometer away.
Luxury accommodation on island Hvar

Cove Golubinka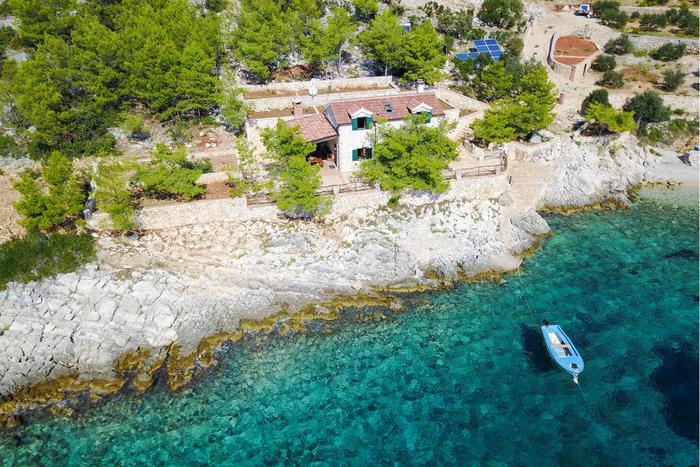 For those type of travelers who want to escape from civilization a little bit, going to the island is a good opportunity for a quality holiday with plenty of luxury, especially if the accommodation is in seclusion. One house like this in which you will be able to experience complete peace of mind, besides luxury, is a fishing house in Golubinka bay on the island of Hvar. The advantage of this home is that there are no other residential facilities nearby, meaning that no one will hinder you and a good thing also is a fact that you can swim on the beach whenever you want without a crowd. The Fisherman's House is unique because of its retro style with a touch of a modern style decoration. If you want to sail with a small boat you can also book a boat that you can use during your stay.

Smokvina Cove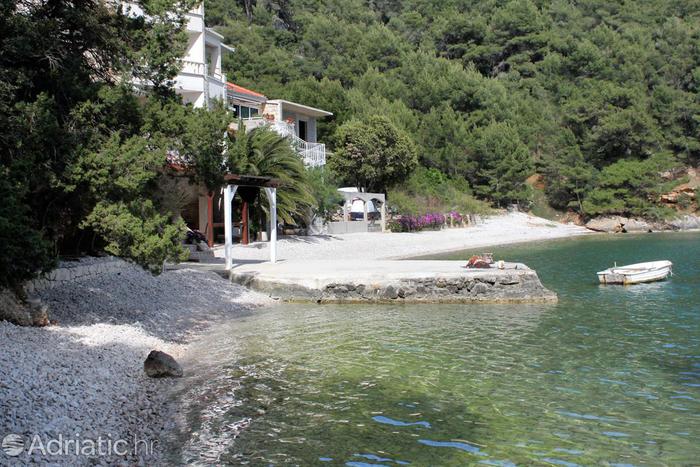 Another retro fish house that is an absolute hit among tourists who love peace and privacy is located in the Smokvina cove. This Robinson type of place can also be a perfect hideout from the crowds. The house is located 30 m from the sea and is surrounded by untouched nature so you will have plenty of natural shade. The access road to the house is macadam, while you will have to cross several kilometers to the first service facilities on groceries and other things.

Luxury houses for a family vacation

Rab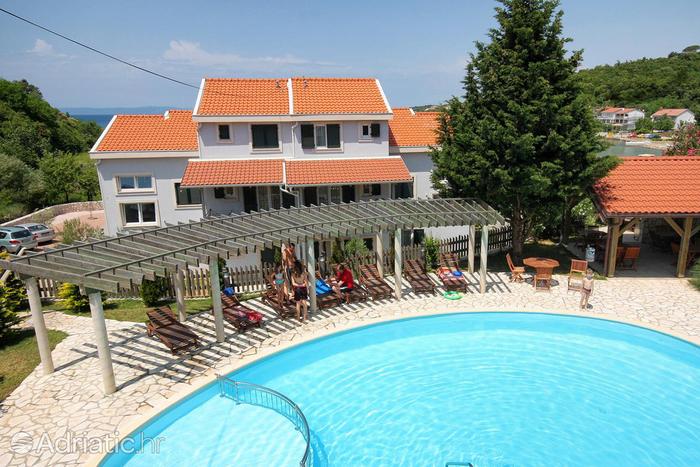 Taking into consideration the natural, cultural beauty with a low probability for the crowds, Rab is a great destination for family vacations. Why not give your family the best vacation through staying in a luxurious facility that is perfectly tailored to your kids. One such is located in the town of Kampor on the island of Rab. Children have their own space and it is also important to note that they will have access to the swimming pool. On the other hand, you can also have fun on a beach which is just 2 meters away and has a beach that will suit your children.

Korčula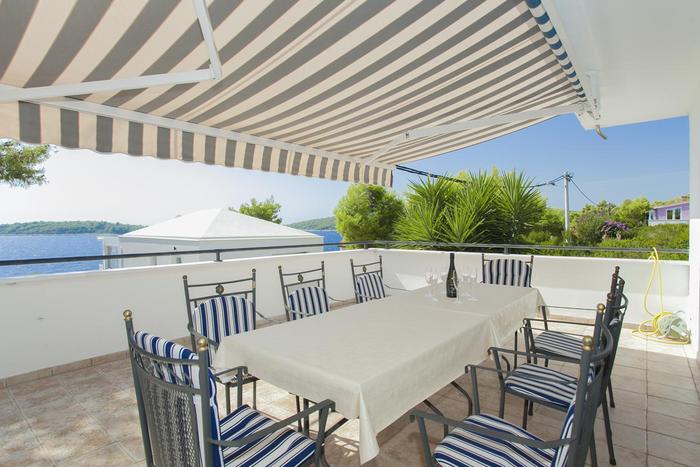 You can experience a beautiful family vacation on the island of Korčula. Unique position and untouched nature are the perfect recipes for a luxurious family vacation. What would complete the whole picture would be a suitable accommodation. One such object that would suit your family is an apartment in Nova bay, 50 meters away from the sea. In addition to the modern interior design, a beautiful terrace with beautiful sea views is worth a visit. For a pleasant family vacation, you will also have a barbecue and a berth if you are planning to take a family on a short sail. It is worth noting that the apartment is also suitable for pets.