Print
Uverejnené:
11.1.2023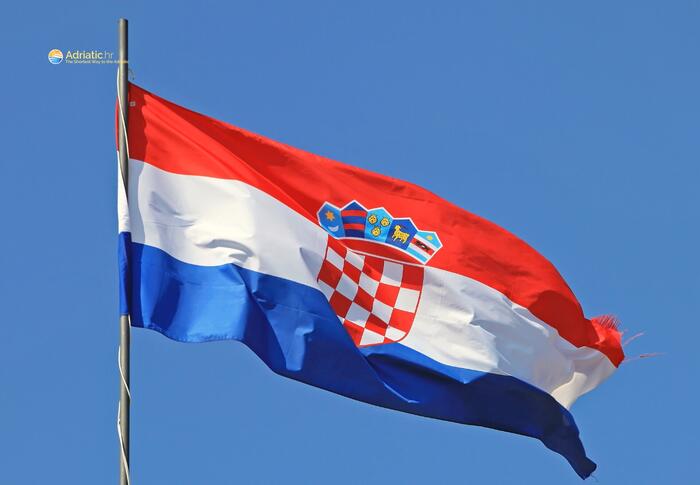 Croatia is slowly becoming the top international tourist destination in Southeast Europe for the summer months of 2023, and whether you are somewhere in Croatia or abroad, a vacation on the Adriatic must have caught your eye. After careful research; from Istria to the southernmost point of the Dalmatian coast, all the way to the hundreds of islands scattered across the Adriatic Sea, the ideal accommodation has finally been discovered. The dates have been set. Now it's just time to wait!

The summer of 2023 is slowly approaching as it is the time for your escape to the beautiful Adriatic Sea, far from your daily obligations. There's one thing though — you know that feeling when, no matter how much planning you put in, you feel like you've forgotten something? Something important? As you can imagine, that feeling will sneak up just before you go on summer vacation. And the worst thing? Our intuition is usually correct. There is always one thing that we all leave at home when we can't live without it on summer vacation.

If you don't want to end up like Kevin's mom from Home Alone, remembering in the middle of the trip what it was, we decided to write an extensive, dare I say it: ultimate checklist for vacations in Croatia in 2023.


What do I need to know before going to Croatia?

Everyone is probably already aware of this: the jewel of Southeast Europe, the rich Adriatic Sea and one of the most indented coasts, which has a wide variety of places to choose from and natural beauties to see. No matter where you go: Istria, Kvarner, somewhere on the Dalmatian coast, one of the islands, or Gorski Kotar, you will be able to recharge your batteries during your vacation. Cities, towns, or villages; Nevermind. But you should come prepared!


Crime. What crime?

Despite what some people think (and unfortunately there are some), Southeastern Europe is safe, and Croatian cities are persistently on the list of the safest cities in the world. Although, this should be noted: you should watch out for pickpocketers while walking through the crowded city centers of major cities and their waterfronts. One less worry!

In case you face a bigger problem, as always, the police are here to help you!


What to do?

As for the contents, most cities and towns have a wide range of shops and will provide guests with everything they need; especially in larger cities like Split, Dubrovnik, or Zadar. Even if one goes outside the main tourist centers, the distance from one city to another will not be great. The rich Adriatic coast is scattered everywhere with cities and towns. And if you really want to hide somewhere on one of the Croatian islands or bays on the Adriatic coast, then it would be best to take most of the conveniences with you. Otherwise, you will have a difficult time finding a replacement for those necessities. It should also be noted that buying food on the islands requires spending a little more money than you would have paid on the mainland.


When it comes to cash, plan ahead

If you are reading this and live in Croatia, then most of it will be familiar to you, but it is still worth repeating. Most places in Croatia only accept cash, although debit and credit cards are slowly becoming more accepted. If you're coming from a foreign country where the local currency is not used, and have to use ATMs to withdraw cash, choose to pay in the local currency to avoid excessive commissions. Croatia, as a part of the European Union, officially introduced the euro as a currency on January 1st, 2023. This means that before you leave, you will be able to more easily change your currency in your country to euros instead of kuna (provided that the country uses another currency).

There are places along the Adriatic coast that are more expensive, but that price comes with luxury service and the prestige of the location.
Dubrovnik is probably the most expensive city on the Dalmatian coast; as for the island, the town of Hvar on the island of Hvar has evolved into a top choice. Debit cards are becoming more accepted, but don't be surprised if you still have to make a run to the ATM. If you want to use a taxi, it's best to check which apps are available, because taxis on the street can (and probably will) charge unreasonable prices.
Anyone traveling elsewhere in Croatia will know that most cities have bus stations, and they're a cheaper alternative to going somewhere else instead of going with a rented car. For trips within cities, there is always a schedule of bus lines online, or at one of the bus stations.

Finally, if one is planning to travel to one of the islands in the Adriatic Sea, ferry tickets can be purchased online; after all, it's 2023, and most things will be available online. If you forget to buy your ferry ticket online, the ferry port will have a terminal where physical tickets can be collected. The prices will obviously depend on whether you go with a car, a larger van, and which island you are going to. Cash, credit, and debit cards are accepted.


The Ultimate Packing Checklist

Now that we've covered the basics of what to expect when you go on vacation, it's time to pack.

It sounds simple, but when you're going somewhere for a few days, it's very easy to forget the basics. That's exactly why I'm bringing you the ultimate summer vacation list that will help you pack everything you need and never experience that "KEVIN!" moment. Also, at the bottom, you will be able to download a checklist in A4 format that you can print at home and have at hand while packing.


Documents

Whether you are coming from abroad or not, the first and most important thing is — personal documents.

Anyone coming from abroad should immediately prepare their passport, identity card, and health card. European citizens are entitled to a free European Health Insurance Card (EHIC) that lasts one year. It can cover the costs of emergencies throughout the EU. It's also not a bad idea to have a copy of all those documents on your cell phone or even scanned. In case of theft or loss of documents, this way you will have a safe alternative! Also, it is always worth paying for travel insurance and having a document that confirms it.


Driving license and Rent-a-Car

If you are driving toward Croatia, you can skip this part. I would like to point out that during the summer season, you can expect big crowds on the roads. Also, coastal towns on the Adriatic could have problems with parking, so when renting private accommodation, it will ideally have parking.

As a valid identity document, a driver's license is imperative. Of course, if you come by car, you can also explore Croatia by car. If you are coming to Croatia by plane and want to travel along the Adriatic coast, then renting a car is definitely an option. Although the Adriatic is well connected by a network of bus lines, you will certainly have better autonomy with a car. In 2023, a credit card is still the best choice when renting a car. Most airports from Dubrovnik, Split to Zagreb will have cars available, but you can also go to your next destination by bus and then find a rental car in town. Most of the cars in the rental car fleet will be modern, usually no more than 5 years old. If you don't know how to drive with a manual transmission, make sure to check the automatic transmission option.


How's the weather?

For those who are abroad and have already somewhat forgotten, the rainy season in Croatia is winter! Summers are mostly hot and dry.

But just in case, Adriatic.hr offers an alluring type of insurance, i.e. Rainy Day Refund. If your vacation on the Adriatic coast is ruined by rainy days, Adriatic.hr can compensate from 50% to 100% of the amount paid for your private accommodation - for the corresponding number of rainy days. The only thing you need to do is to pay the insurance during the reservation (the amount of the refund depends on the amount of the insurance payment). If the rain really ruined your vacation, you will have to send a complete confirmation that the weather conditions prevented you from enjoying your summer vacation.


Situation with Covid-19?

A few years have passed since the peak of the pandemic, and while cases appear here and there in the world, Covid-19 has become a thing of the past for most Croatians in 2023. This is also shown by the rules regarding the pandemic - or the lack thereof, especially during the summer months. Proof of vaccination or immunity is no longer required when entering Croatia, and you will see that Croats have stopped wearing protective masks. Some hospitals, emergency rooms, and pharmacies may insist on them, but if someone doesn't have a mask, they probably won't bother or will give away the unused surplus. If you are still worried about getting infected with the virus, feel free to take all the necessary measures to prevent it from happening; a summer vacation in Croatia in September is almost ideal. Why? Excellent temperatures, everything is still open - and less crowded! If you're looking for sanitizer, most places will still have it, but as for face masks and the pandemic in general, it's largely forgotten about.


Comfort

People often do not get enough sleep on vacation because of uncomfortable mattresses or pillows. Well, taking a mattress with you isn't exactly the optimal solution, is it? Luckily, sometimes all we need is a good pillow.

If you want to further improve the quality of your sleep, then eye masks are a great choice. Eye masks can be found in most stores if you forget to bring them. If someone expects noisy nights, an additional piece of sleeping equipment is earplugs.
Of course, wherever one goes, one should take care to have clean water. Fortunately, in Croatia, we are blessed with clean water and don't have to buy it in the store because the quality of our tap water is rated as excellent. However, when you travel, it's recommended to take a glass bottle with you because it is a better solution for the environment and personal health, considering the excess of microplastics in our world. If you're traveling by plane, don't forget to empty the bottle before going through security.

In order to make your journey as pleasant as possible, regardless of the means of transport, if you get nauseous, we suggest using products that reduce these consequences.


What electronics should I bring?

Cell phones, chargers, and in case you have to take work — laptops — are the most common technological companions. Here are some tips on how to prepare when it comes to them. Secure your laptop so that there are no unpleasant situations on the trip. You can buy separate backpack pillows, and always pack your laptop between soft clothes in your suitcase. Of course, if you're coming by plane, keep all electronics in your bag, because batteries are not allowed in checked luggage.
If you are arriving from outside the EU, don't forget to block roaming. Otherwise, the mobile operator will charge you a lot for services, and that's not a good start to your annual vacation. Also, we mostly use type C sockets in Europe — otherwise known as "Euro-plug". It happens that people coming from e.g. UK or Ireland forget about it, so they don't bring an adapter. At worst, these adapters can be purchased at airports or specialized stores.
Portable battery - these little things save lives on trips. After a whole day of shooting, taking pictures, and using the cell phone, the battery will run out. It's easy to fix, even if you don't have an outlet nearby. Yes, they're portable batteries — some portable batteries can charge the battery up to three times and have multiple slots, giving you the ability to charge multiple devices at once. Stronger portable batteries also have the power to charge laptops. It's up to you to research which portable battery you need, and we're just here to remind you not to forget them!

Headphones - whether on a plane, train, car, ferry, or at work — headphones surely help pass the time. When traveling by plane, I recommend "noise-canceling" headphones that will dampen the background noise and give you time to think, carefully listen to an audiobook, or focus on watching your favorite series.

Polaroids — cell phones in 2023 offer unparalleled photo opportunities, and if you own a professional camera, then I assume you already know all about taking care of it. But, if you want to create instant memories with your family or friends during your vacation on the Adriatic coast or one of the islands, I suggest you take a look at Polaroid cameras. There is something special when the moments are written immediately!


How and what to pack?

During your stay in Croatia, you will probably make several day trips. To make it as painless and functional as possible, it is best to bring a backpack with you. Organization boxes are a great choice if you carry a lot of stuff. They provide the possibility to find things easier as the contents of the suitcase are more organized and fit more things.


What should I wear during Croatian summer?

Those who live in Croatia probably know very well, so this will serve more as a reminder for everyone outside the country: most clothes must be very light, with short sleeves. It is ideal if they are made of natural materials and painted in bright colors. Before leaving, check the weather forecast, because you never know what can await you. If you come before June or during September, the weather might be gloomy. And while it will be warm - even hot - in Istria, Kvarner, and the Dalmatian coast, if you head to Gorski Kotar, expect cool evenings and that a slightly longer sleeve will still be welcome.
Here's a quick summary of what to bring on your summer vacation in Croatia:
- regular t-shirts;
- short pants;
- long, light trousers;
- skirts;
- dresses;
- flip-flops or sandals for daily walks (just don't hike in them!)
- beach shoes;
- fine shoes for evening walks;
- a long-sleeved shirt in case of reduced night temperatures;
- underwear;
- swimwear;
- workout clothes;
- training shoes;
- pyjamas/nightgowns;
- socks.

Fashion accessories:
- hat/cap;
- beach bag;
- backpack/bag for a day trip;
- scarf;
- sunglasses (you must not leave without them!);
- belt.


Toiletries and Cosmetics

Before packing, people often underestimate the number of toiletries and cosmetics they sometimes want to carry. And they only realize that when they start packing... Here are some tips to make it easier: take a smaller bag to put your cosmetics in. If you use specific shampoos and shower gels, which are probably not sold in all stores — the best solution is to buy small travel packages and transfer part of the product there.

In this part of the travel list for your summer vacation in Croatia, almost all the most important cosmetic products will be covered:
- toothbrush;
- toothpaste;
- dental floss;
- sunscreen with a high protection factor;
- after-sun cream with aloe vera;
- moisturizing cream for face and body;
- eyebrow tweezers;
- nail scissors;
- menstrual pads;
- perfume;
- makeup;
- hair styling devices;
- hair brush;
- hair gel;
- makeup remover;
- cotton pads;
- wet wipes;
- deodorant;
- lenses.


Medications

Health is always the most important thing. We hope for the best; we prepare for the worst. In addition to medications for chronic diseases, here are some that you may need:
- antibiotics;
- painkillers;
- anti-allergy medicines;
- first aid kits;
- vitamins;
- insect repellent (although it can be found in most stores in Croatia);
- rehydration solutions.

It should be noted that in Croatia if you forget something from this list, you will need a prescription for stronger painkillers and antibiotics. Medicines can only be bought in pharmacies. If you really need emergency help, you can call 112 and then ask for emergency help or call 194 directly.