Print
Uverejnené:
21.2.2020
WHAT IS EUROPEAN CAPITAL OF CULTURE?
European capital of culture is a title one or more european cities are awarded on a yearly bases. The city then gets a chance to represent itself the best way possible and showcases its culture and cultural-historical heritage to the rest of the world. Many cities, that didn't get a chance before, use this title to transform the way people perceive them through different cultural manifestations and art shows throughout the whole year and get a chance to restore cultural objects and buildings, and that way, realize a much larger number of visitors and economic benefits. The main goal is certainly bringing European citizens closer together.

European city of culture, a title which was the predeccesor of the European capital of culture, was founded in 1985., and the first city that had that privilege was Athens. In 1999., the title was changed to European capital of culture, and so far, before Rijeka, around sixty european cities were awarded that title, from Paris, Madrid, Berlin, Graz, Genova, Vilnius, Riga etc. As the European capitals of culture for 2020., Rijeka and Galway, Ireland were chosen. This year is very special for Croatia since Croatia is presiding the European union this year.

CITY OF RIJEKA
Rijeka is the third most largest city in Croatia, and the biggest Croatian harbour. During the 19th century, Rijeka became one of the biggest and most important european harbours and a powerful industrial center, thanks to its ideal geographic positioning. At the end of the 20th century, harbour transport and the industry was slowing down, but Rijeka managed to make up for it with the developement of tourism. Because of the fact that Rijeka was on the intersection of mediterranean, eastern european and middle european influence and throughout the history was under different reigns, today Rijeka is a sinonim for an open city, city of culture and art, a city where everyone is welcome.

INTERESTING EVENTS AT RIJEKA 2020
During the whole year, Rijeka will host over more than 600 cultural and art and other events, with a support of over 250 cultural institutions and organizations from Croatia and 40 other countries from Europe and from all over the world.
Take a look at what we have singled out:

RIJEKA FILM FESTIVAL 26. - 29.3.2020.
A special edition of film festival deals with questions of totalitarism, power and fear, and it is focused on the conflict between the individual and the society. It will showcase movies of different genres, newer and older, that will capture the wider picture of today's society issues. Of course, there is a rich supporting program planned hosting both domestic and international guests from different artistic circles, including discussions, panels and lectures.

INTERNATIONAL CARNIVAL PROCESSION 23.2.2020.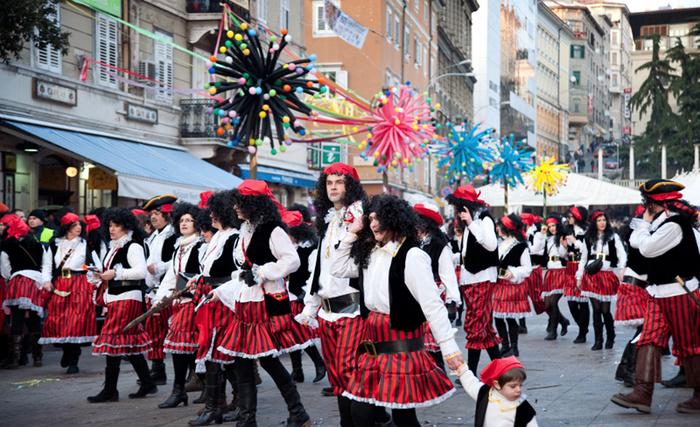 A special edition of International carnival procession in Rijeka, as a crown of carnival festivity, will host carnival masks from different european cities. Among them will be a lot of original and creative masks, allegorical circuits, carnival groups, and all of them will be competing in originality and creativity. The procession will surely be, as in previous years, visited by a great number of viewers, from Croatia but also from Europe.
Ofcourse, the procession is not the only event that you will want to see during the Rijeka carnival. Besides interenational carnival procession, Children's carnival, Rijeka carnival queen election are also very famous as well as judgement of "pust" and the action of setting him on fire.

CHILDREN'S CARNIVAL PROCESSION 8.2.2020.
Children's carnival procession is an opportunity for your young ones to participate in this great carnival event. In this procession, a lot of fairytale characters can be found, mythical creatures, different kinds of animals, action heroes and even plants, flowers. Let your younger ones choose.

RIJEKA CARNIVAL QUEEN ELECTION 17.1.2020.
Along with handing over the "keys to the city", one of the introductory events in the Rijeka carnival is the Rijeka carnival queen election. In order for the girl to get that title and the "Golden cape", her carnival group needs to candidate her, her mask needs to stand out, as well as her knowledge of carnival tradition, musical and dance skills. Stage performance of carnival groups is awarded in the presence of the candidated girls. After the election, all that is missing is the mayor handing over the keys to the city to carnival masks- from that moment on the fun beggins!

THE JUDGEMENT AND BURNING OF PUST 26.2.2020.
The tradition is to, every year as a part of the festivities, burn "pust" that is "guilty" for all the bad things that came over the nation in the previous year, most often it is an allegory or a personification of a person/character/event. Traditionally, it is burnt on the Rijeka promenade, followed by the party that can last until early morning.

PORTO ETNO – WORLD MUSIC AND GASTRONOMY FESTIVAL 18. - 19.9.2020.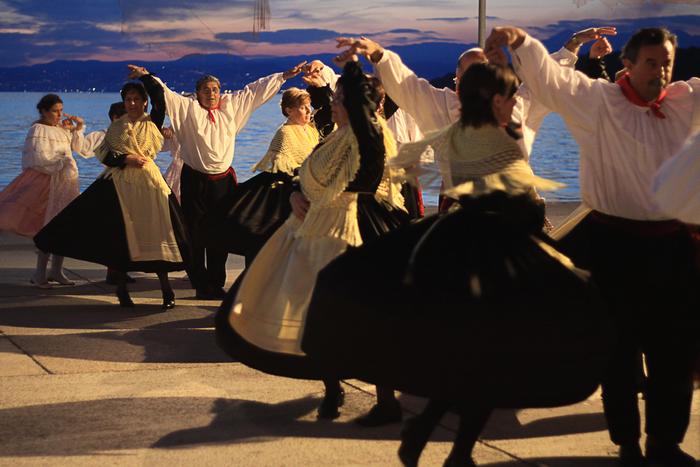 World music and gastronomy festival represents a rich cultural, musical and gastronomical programm. Theme of this festival is TOGETHER, the whole programm is based on unity and gathering of different cultures. You will have an opportunity to hear etno music, from different renowned names in the music world, like Fanfare Ciocarlia, a band from Romania, Džambo Aguševi Orchestra from North Macedonia, Rambo Amadeus from Montenegro, Porto Etno orchestra from Croatia and many others.
Second part of the festival is dedicated to gastronomy. There will be a presentation of autochthonous delights from national kitchens, italian lasagna and phillipine prawns are just some the dishes you will encounter. Amateur chefs will be given the chance to cook along side professional chefs, confirming once more the festival's theme: TOGETHER.

EXHIBITION: KLIMT UNKNOWN - LOVE, DEATH, ECSTASY 14.7. - 14.10.2020.
Gustav Klimt was an artist from the golden age of Wien, one of the most important representatives of the austrian seccession, and now you have an opportunity to exclusively see some of his works, for example forty drawings that accented women's figure, as well as some sketches and paintings made for Rijeka theatre. What makes this exhibition so special is the fact you will be able to see upclose nine paintings for Rijeka theatre, which Klimt painted together with his fellow artists, Ernst Klimt and Franz Matsch. The exhbition will be held at the Rijeka city museum, on three floors.

WHAT TO SEE IN RIJEKA?

KORZO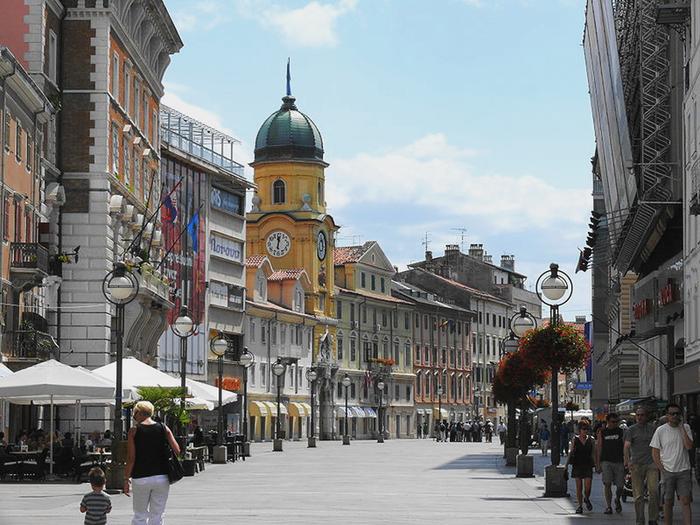 If you're wondering where to have coffee or sit on a bench in Rijeka, where to buy a souvenir, eat something delightful, be sure to go to Korzo, one of the main promenades in Rijeka, a popular destination for local people in winter and in summer.

TRSAT GRADINA
Built on the place of liburnian observatory, on a hill 138 metres high, Trsat gradina is among the oldest fortification systems on the Croatian coast, and today it is a popular viewpoint. Besides enjoying the view, you can visit the gallery or open concerts and shows, which Rijeka does not lack in during the warmer months.

ST. VID'S CATHEDRAL
St. Vid's cathedral stands out with its monumental dimensions and layout, and it is built in a place of a little chapel dedicated to the same patron, St. Vid. The building process started in 1638., and there are visible connections with the famous church in Venice, Santa Maria della Salute. Baroque church, with impressive interior made by hand of the italian masters, with early gothic crucifix on the main altar and display of Saint Ignacius Loyola above it will certainly make an impression on you.

RIJEKA BEACHES
Take a break from sightseeing on some of the famous beaches, and we also bring you the location of a dog beach in Rijeka.

PLOČE– newly restored beach, carries the title Blue flag. Equipped with showers, adjusted see entrance for invalids, changing booths, sanitary knots. You can hide away from the sun in different caffes, and if you play volleyball, you are in luck- there is also a beach volleyball court on site.

GLAVANOVO- most famous city beach. Gravel, clear see and greenery to hide away from the sun- what more do you need to completely relax?

KANTRIDA – DOG BEACH
Thanks to the surface of 500 m2, your four legged pet will have the time of his life. Also, there is an adjusted shower and trash bins with trash bags. Except this one, there is also one more dog beach, beach Brajdica, which is in Pećine.
Here you can read about top dog beaches in Croatia, and here how to travel with a pet.


EXCURSIONS FROM RIJEKA
Once you find yourself in Rijeka, it is a shame not to take advantage of its ideal location and in a short period of time sightsee some of the most picturesque places in the area, discover the islands, try some of the autochtonic dishes. Here are some of the ideas for those excursions:

VOLOSKO
Volosko, a small touristic place,around twelve kilometres away from Rijeka, was once an important administrative center and a trading harbour. Here you will get a sense of an authentic small fishing village, compact houses, streets telling their stories, and you can enjoy local specialities in taverns and some of the finest restaurants. It is important to mention that the sea here is ideal for surfing and sailing.

OPATIJA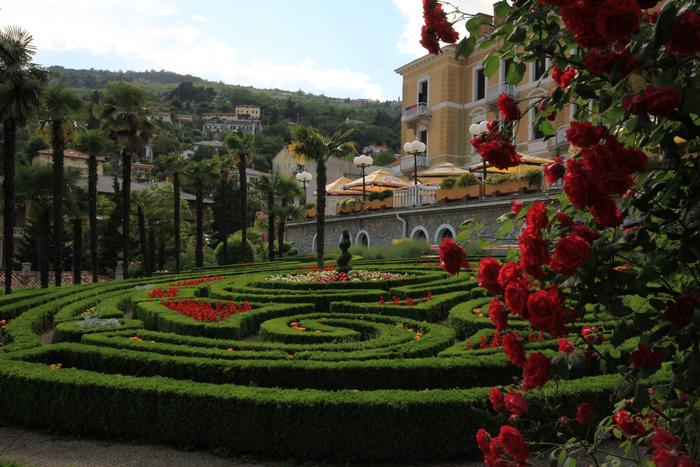 Opatija is not called the "pearl of Adriatic" for nothing, and you should see it for yourself. Mondane summer resort, which is a popular destination for royalties, artists, composers, actors, presidents and other famous people for a number of years now. Opatija offers its visitors great hotels, so you can really enjoy your stay there. You can enjoy walking alongside Lungomare, breathe in some fresh air, eat in top restaurants or visit some of the festivals and concerts taking place in Opatija bajna. Top attractions in Opatija which you should certainly visit are: Art pavillion Juraj Šporer, The Swiss house, Villa Angiolina, St. Jacob's park, The girl with a seagal sculpture, Opatija portić (little Opatija port), and Croatian walkway of famous people.
Here you can read 5 must see places on Opatija promenade.

LOVRAN
 
Lovran, alongside Opatija, is one of the most attractive destinations close to Rijeka. Many of today's hotels were once royal residential houses, summer houses and villas, so you have a chance to stay at authentic examples of Austrian-hungarian architecture. The name of this place comes from laurel, an aromatic plant that grows on this area. Most famous beaches are Peharovo and Kvarner.

IČIĆI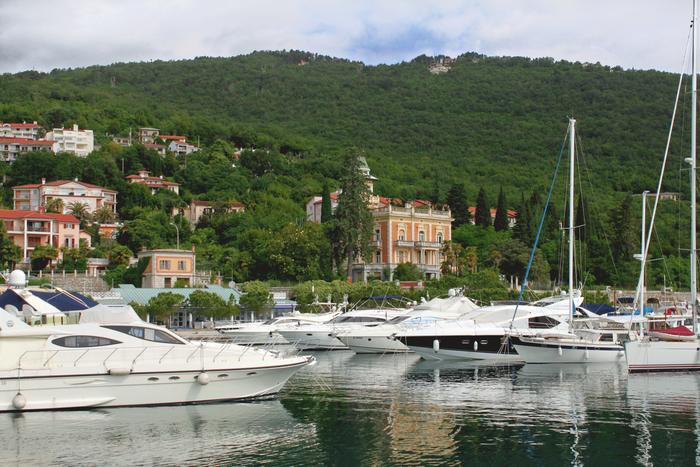 In the near vicinity of Opatija, there is a place called Ičići. Today, Ičići are most famous for their Nautical marina, center and service. In the center of the place is a famous sandy beach where you can enjoy beach volleyball and different sorts of sport activities, such as diving, water skiing etc.

MOŠĆENIČKA DRAGA
A little coastal place most known for its beautiful gravel beaches, from which Sipar stands out. The place is located under the mountain Učka, so you can enjoy the nature park Učka, and the beaches are ideal for kids as well so you can enjoy with your whole family.

KOSTRENA
Kostrena, one of the oldest places on Rijeka's coastal area, settled on the Kostrena peninsula, that is around 10 kilometres long, and has magical beaches all along its coast. The underwater is one of the most interesting ones, and is pronounced as an underwater park ,so if you are a fan of diving, we certainly reccommend it. Be sure to visit a Svežanj cove beach as well.

KRALJEVICA
The city of Kraljevica unites 6 places (Bakarac, Kraljevica, Križišće, Mali Dol, Šmrika i Veli Dol), and is settled on the very entrance to the bay of Bakar. The sites you definitely have to visit are two magnificent castles of Zrinski and Frankopan families. In Kraljevica is also one of the oldest shipyards on the Meditteranean, founded in 1729.

KRK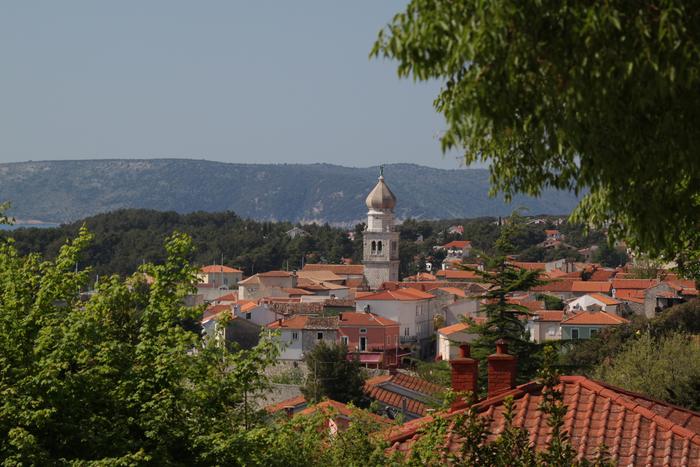 The city of Krk is placed on the island of the same name, in its southwestern part, in a cove that borders Košljunska draga and is considered to be one of the oldest urban places in Croatia. Is it because of the lovely climate and sunny days, long history or natural beauties, we don't know, but we do know that the island is justifiably called "The golden island". Apart from clear sea and beaches, in city of Krk you can enjoy some of the sights: the city walls, Kaštel, the city hall, Vela Placa, The great city gates, Kamplin square, roman termal spas, mosaics etc. Last thing that needs to be mentioned is how to get to Krk- very simple, Krk is connected to the mainland through the Krk bridge, so you can go there any time.
Read here 4 reasons why you need to visit island of Krk, and take a look here at the five best beaches on Krk island.

CRIKVENICA
Crikvenica, a city in Kvarner bay, with a very long touristic tradition thanks to its good traffic connections – you can get there from Rijeka in about 30 minutes, and if you enter the highway, you can get to Zagreb in about an hour and a half. Nice sandy and gravel beaches are ideal for careless resting and sea bathing, and caffee and restaurant offer will satisfy even the most demanding visitors.
Take a look at the 5 most attractive beaches on Crikvenica riviera.

NOVI VINODOLSKI
Alongside Opatija, Novi Vinodolski is one of the first touristic destinations on the croatian coastline. It developed under the Frankopan fort Novigrad, and it was mentioned for the first time in 1288. in Vinodolski statutes (the oldest saved monument in croatian language). We recommend you visit the house of Ivan Mažuranić, Frankopan castle, St. Phillip's and Jacob's church, The national museum, glass chapel, city gallery Turnac and the old city core.

KASTAV
A popular destination among artists and nature lovers, Kastav is a little town in the western part of Primorsko-goranska county. So called "city of hills" is settled on a 365 metres sea altitude and provides a great view over the Kvarner. Cycle on any of the bicycle trails in the nearby forests, enjoy the outstanding gastronomical offer and visit the museum collection of Kastav and Mići etnographic museum.

ISTRA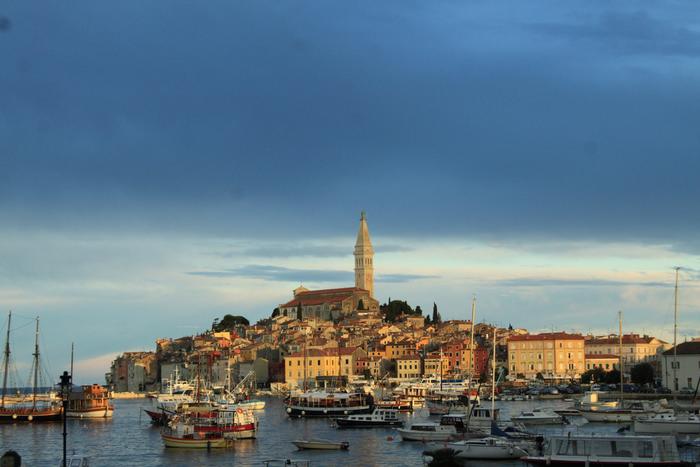 Not far away from Rijeka is Istra, Croatia's largest peninsula, and the most western county in Croatia. Although it is a part of Croatia, Istra stands out from the rest of the country with its beauty, gastronomical offer (wines, olive oil, truffles), its culture and rich historical heritage. We recommend you visit Istra for a few days, rent a car and give into the hills, wonderful villages, little roman cities, untouched nature- absolute delight.
We prepared a list of ideas how to spend 7 days in Istra, take a look here.

Enjoy Rijeka!