If somebody told you to picture your vacation in Croatia you would probably think of crystal clear sea in front of the pebbly and rocky shores of Istria, Kvarner and Dalmatia. But one of the "pictures" you can think of can be lying in fine beach sand. In our new blog you will have the opportunity to find out more about the best sand beaches in Croatia.


Saharun (Dugi otok)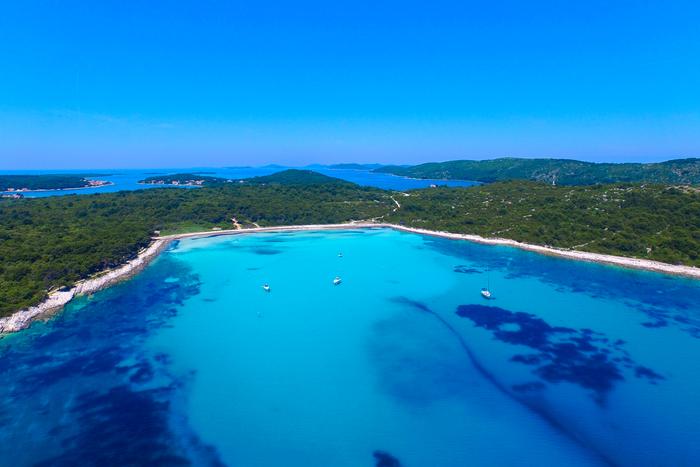 On Dugi otok, near Zadar, is one of the most beautiful sandy beaches in Croatia. An island that is not the epicenter of tourism, which makes it less crowded, provides a peaceful retreat for summer vacation - just what most people want.
The sandy beach of Saharun extends over 800 m, and the thick pine trees that surround it create a beautiful visual and fragrant scenery. The fun fact about Saharun beach is that even moving away 200m from the shore, the sea level would still be very low.
If you find a vacation apartment in Velika Rata, Verunić, Polje or Soline, you will need only 15 minutes to reach Saharun paradise.


Vela pržina (Korčula)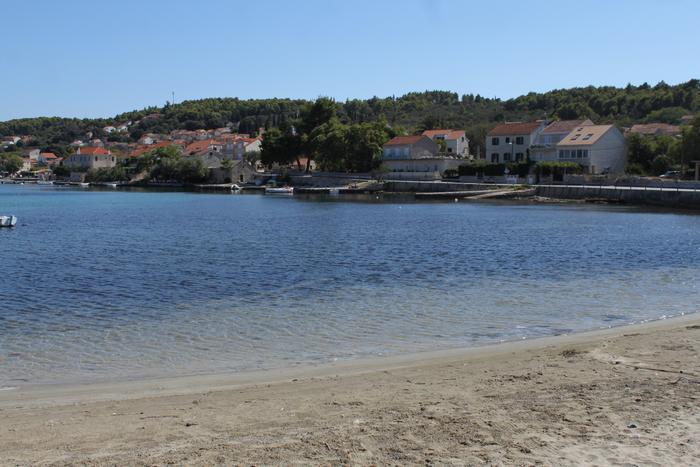 The place of Lumbarda, on the island of Korcula, is known as the small center of sandy beaches on the Adriatic. Vela pržina is the largest and most popular among tourists. There are also beaches like Tatina and Bilin žal that are worth visiting.
Located in the deep bay and protected from the northern winds, Vela pržina's sand is a joy to many people. If the southern wind blows up, the enthusiasts who like waves will surely have a lot of fun, beacuse with southern winds usually come large waves. Vela Ruzina is surrounded by vineyards where on the sandy soil grows an indigenous grape sort from which the famous Korcula white wine "Grk" is made.
Lumbarda is only a 10-minute drive away from town Korčula. If you don't have personal vehicle there are regular bus lines that will take you to Korčula. If you are looking to replace sandy beaches with sightseeing Kročula is a right place for you.


Kraljičina plaža (Sabunike)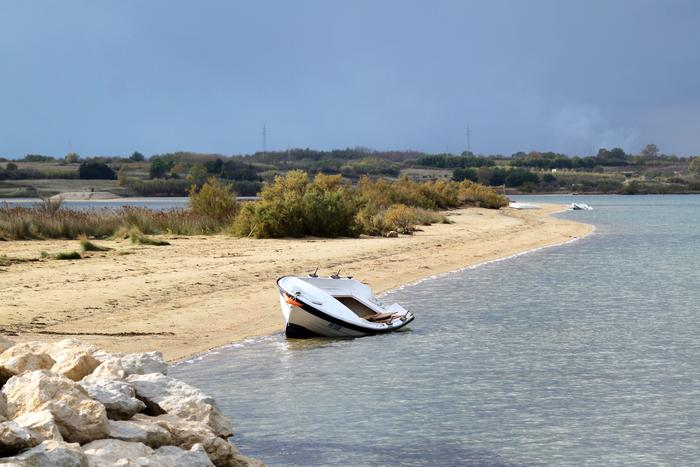 Close to the royal town of Nin there is a famous Queen's Beach. In the village of Sabunike, near the oldest Croatian royal town mentioned above, there are 20 km of sandy beaches and lagoons.
One of them is the Queen's beach. It's called "queen's" because, according to legend, it was the favorite beach of the first Croatian king Tomislav's wife. We believe that the clean sea at this ecological site, the breeze from mountain Velebit, which cools down the summer heat and warm sea in this shallow bay, will be fine reasons for you to finally visit the Queen's Beach.


Free E-book Beach Guide

Apart from the sand there is also a large number of pebble beaches on the Adriatic. Some of them are world renowned, and some of them are hidden in less known locations. Whether you are looking for the most famous beaches, beaches with less crowds or beaches ideal for families or even pets, you can find all the information in Adriatic.hr's guide, which provides you all the information and details that will eventually help you choose your ideal beach.