Print
Published:
28/05/2019
Regardless of whether you have already visited Croatia or not, you probably want to avoid touristic cliches that include visiting famous landmarks, visiting a famous restaurant with native food, etc., and focus on getting to know the local lifestyle. If you searched for the tips and ideas that should help you explore new options and that should give you a hint what to do on the vacation, you have probably stumbled upon many guides which (again) offer similar options (going on a trip, visiting sights, etc.). First of all, you need to know that during the summer season in Croatia you have a better chance to encounter your fellow countrymen rather than a local. Obviously, you will not find local residents going on a tour at the Dubrovnik walls or going on a trip to Biokovo. However, to experience the local experience during the vacation in Croatia you do not need to know the local population. Before coming to Croatia it would be a good idea to explore everything about the local residents and their way of life and habits. The culture of living usually consists of the little activities we love and run on a daily basis, so we have decided to compile a list of activities that you must experience on your next vacation in Croatia, and that will feel like a real local resident.


Looking for a new activity? Play Picigin.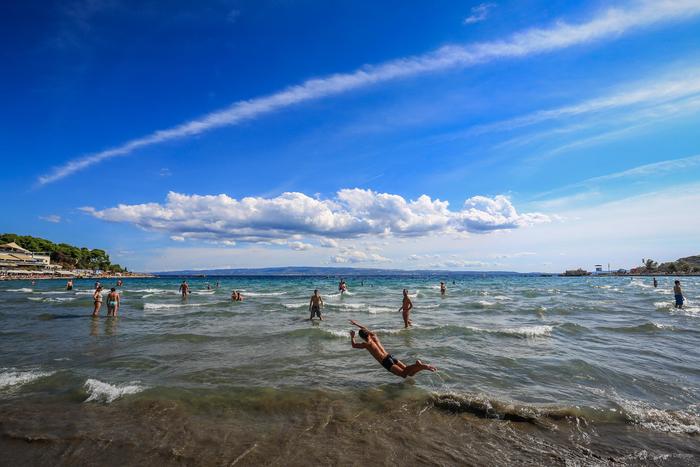 The importance of Bačvice beach for the game of Picigin is similar to the importance of Wembley for the game of football. This amateur sport of unusual name was found on this famous beach in Split, around the year of 1923, and is popular throughout the Adriatic coast. If you see a few people on the beach tossing a small rubber ball with some acrobatic moves you are actually watching a Picigin. Why would this activity be interesting to you? First of all, you will hardly find Picigin outside of the Adriatic coast, so it's a perfect opportunity to get to know the local people's entertainment better. Picigin is played throughout the whole year (even in winter). The style of play is similar to volleyball in a way. It can be played by two or more people (staggered in a circle). The whole point of the game is to find the most creative way to prevent the rubber ball to fall into the water. No matter which destination you are visiting this summer on the Adriatic, if you are looking for some fun with your friends on the beach, prepare a small rubber ball and try to keep it in the air as long as you can.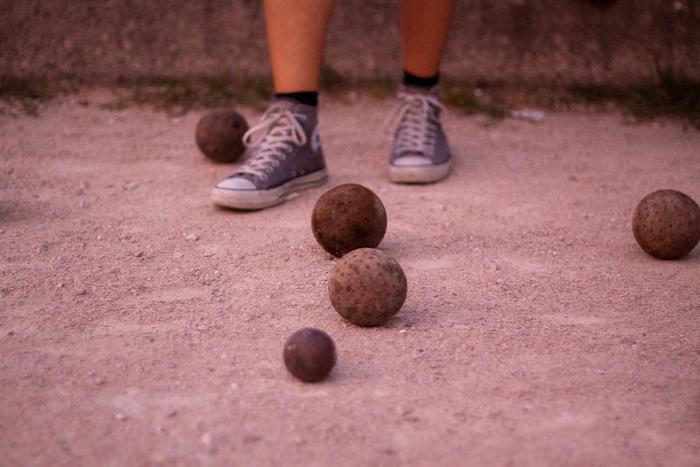 Another sport which you will enjoy is called Balote (the name Balote is used in the coastal part of Croatia and on the islands, while in the continental part of Croatia it is called boćanje). The origin of this sport is still far from being clarified, but it is considered that the Venetians brought it to the territory of Croatia. Since then, Balote has developed into a professional sport with clear rules, but for the inhabitants of Croatian cities and villages, they represent something more. It is certain that Balote is one of the favorite afternoon "leisure" of Croatian people. The game is very simple. It starts by throwing a small ball called bulin (or balin), and the goal of the game is to get balota balls as close to the bulin.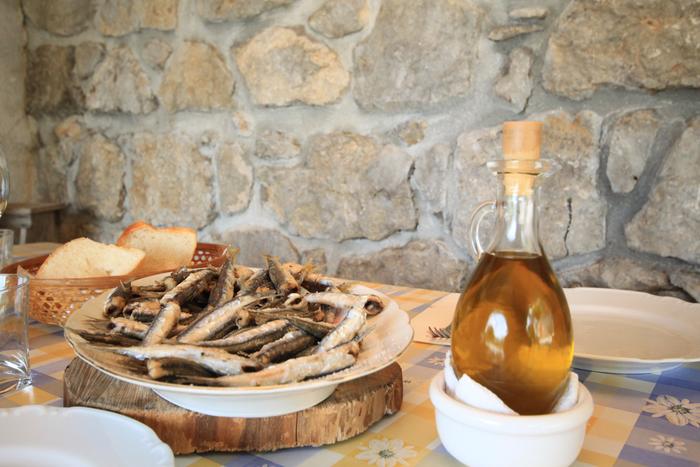 You had a good breakfast, but for some reason, you got hungry again, and there is plenty of time before lunch? In that case, it's time to "go to marenda". What is known in the western world under the term "brunch" in the area of Mediterranean is called marenda ("gablec" in the Zagreb area). The simplest way to describe it is as a meal that people eat between breakfast and lunch, and even between lunch and dinner. No matter whether you have a lot of work or not, when you have marenda everything stops. Marenda is more a kind of a custom rather than a nutrition habit. In the world where many people are working 09-05 jobs it is difficult to prepare a quality marenda, so today it often consists of sandwiches, fruits, etc. The best way to enjoy the charm of domestic marenda is to find a local tavern that serves good fish specialties, various pasta, and meat meals.
Coffee that lasts for hours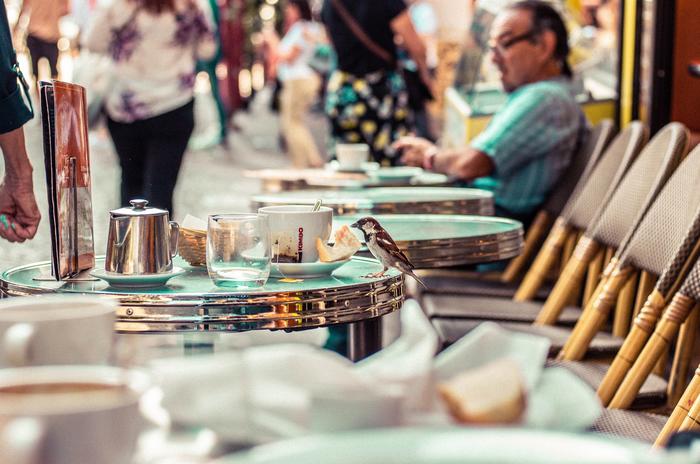 If you don't need more than one meal a day, think about having a coffee in a nearby cafe. You are probably wondering what drinking coffee has to do with local experience in Croatia. Among the many cultural phenomena that tourists notice in Croatia are the filled bars and cafes, even in the middle of the day in a middle of a working week. What is considered in the Wes to be only "intermittent" activity is actually a real ritual in Croatia that has elements of socialization. Going to coffee is actually a chance to interact with friends or family members. If you are in Croatia and local residents are inviting you to a cup of coffee, they are actually trying to hang out. Well, hanging out can take more than an hour. But going to coffee is also used for other things like, for example, closin a business deals. Quiet cafes often become places where people negotiate and sign contracts. Cafés in the middle of the summer are always full and you will probably have to wait a bit longer to get your order, so if you want to enjoy the black drink with your friends, it is recommended that you find a coffee shop that is a little further away from the city center.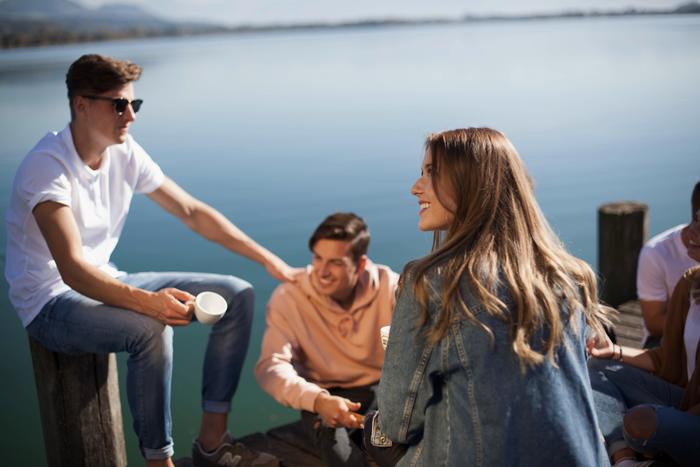 Have you ever had a chance to experience good fun and nightlife in Croatia? Thanks to the number of world music festivals held throughout the Adriatic coast in the summer months, Croatia has become a desirable destination for all those who seek fun. Along with the festivals, the scene in Croatia is also interesting because of the unique entertainment offered by nightclubs. But there is also a different kind of entertainment. In Croatia, it is common for people to gather earlier and socialize in parks, in the city riva or in other open-air places. Likewise, nightclubs are always filled in summer, and the cost of drinks can be too high, so many decide to have a pleasant and fun outdoor gathering.
Going to the food market early in the morning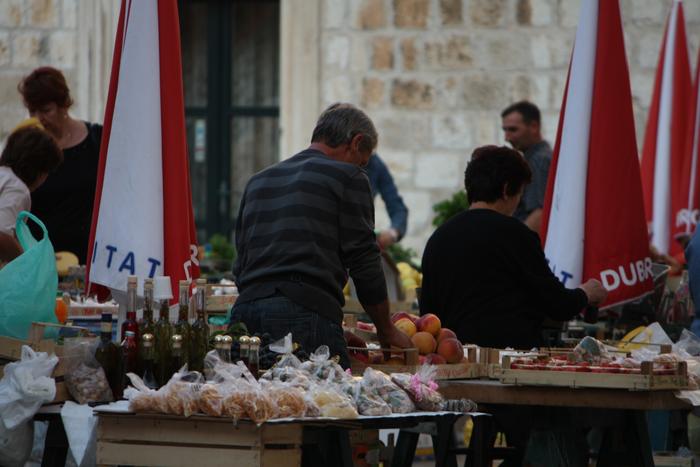 Like many things in Croatia going to the food, market is more than just buying groceries. Going to a market is a bit more than a regular task on a weekly schedule. The local population often gets up earlier to buy fresh groceries to avoid crowds. In addition to selecting fresh fruits and vegetables for a lunch, people go to the market to interact with the sellers or acquaintances they encounter, and the buying process usually ends, you guessed it, with having a coffee in a nearby cafe. It is impossible to start a day without a good cup of coffee. It is true that you may find cheaper grocery prices at a nearby supermarket, but it is certain that you will not experience the local spirit anywhere like in the local market.