Print
Published:
17/06/2016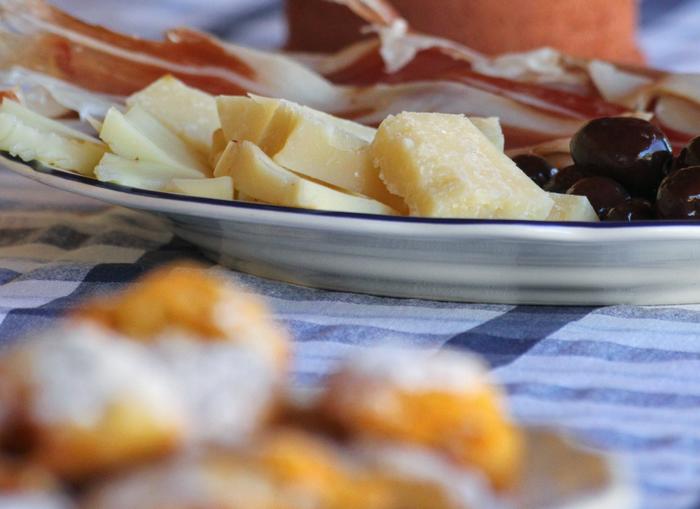 Which traditional dish is a must-try in Croatia? We often get that question and that's why we've prepared a list for all the foodies out there. We bring you 9 dishes that you should try once in Croatia. Of course, for a complete dining experience be sure to pair the meals with local wines.  


1. Dalmatian Peka

    The first thing that comes to mind when you talk about traditional food in Croatia is ''peka''. The word actually refers to a particular way the ingredients - usually meat or octopus - are prepared. Namely, ''peka'' is a metal or clay lid which locals cover with hot coals so the food is slowly cooked under it. A must-try in Dalmatia is octopus with potatoes.

2. Skradin Risotto

    This unique risotto came to fame after Anthony Bourdain's ''No Reservations'' episode dedicated to Croatia, and it's an absolute must-try! The special quality of the Skradin Risotto is its preparation which in general takes from 7 to as much as 12 hours! The basic ingredient is veal with some prosciutto and rooster. It's finished with addition of Pag cheese on top. Book accommodation in North Dalmatia in towns like Šibenik, Vodice or Biograd and take a short ride to Skradin to enjoy this spectacular delicacy! 

3. Brudet

    Sometimes called ''brudet'' and sometimes ''brodet'', this traditional Dalmatian dish is a perfect summer delicacy. It consists of at least 3 kinds of fish and tomato based sauce enriched with onion, garlic and white wine. It's served with palenta as side dish.

4. Fuži with Truffles

    At first sight this Istrian delicacy looks like a regular pasta, but when you taste it you quickly realize it's something completely different. This handmade pasta is usually served with boškarin meat (the indigenous Istrian ox) or truffles. Istrian big white truffles have become globally renowned for their high quality. Of course, a glass of white local wine is a fundamental part of this dish. Accommodation in Rovinj, Pula or Opatija is a perfect choice for everyone who'd like to enjoy all the delicacies Istria is so famous for.

5. Black Risotto

    Most restaurants on the Adriatic, especially those on the islands regularly have black risotto on their menu since they can easily get fresh cuttlefish from the local fishermen.  This risotto is special for the deep black color it gets from the ink cuttlefish uses for protection when in danger. This dish is truly an absolute must-try so be sure no to miss it no matter which destination on the Adriatic you choose for your summer holiday.

6. Ston Oysters

    Renowned primarily for its 5.5 km long stone walls, Ston is also famous for its oyster production. Oysters are a really a special delicacy, and they are best when served raw and fresh, sprinkled with just some lemon juice. 

7. Vis 'Bread'

    If you think bread is something ordinary and cannot be turned into a delicacy, you might easily change your mind if you visit the island of Vis where the locals have for centuries been preparing ''Viška pogača'' - a type of bread filled with onion, tomatoes, anchovies and olive oil.

8. Soparnik

    A bit different from the island delicacy of Vis, soparnik originally comes from the former Poljica Republic (now the area of Omiš Riviera). Soparnik is a type of thin pie, filled with swiss chard, spring garlic and olive oil. It's baked in a traditional way, over open fire and served on big wooden boards where it's cut in 90-110 cm pieces.

9. Pag Cheese

     The island of Pag has long tradition of cheese making so it's no wonder the so called ''paški sir'' is one of the most loved additions to Croatian dishes. Young Pag cheese is more soft and creamy, and goes perfectly with prosciutto and local white whine. The older more mature Pag cheese is generally at least two years old, and has a sharper, more robust flavor so it agrees perfectly with red wine.
Bon appetit!