Print
Published:
10/05/2019
In recent years Croatia broke many records of tourist visits and overnight stays. Just last year, around 20 million tourists visited Croatia. Croatia has become one of the leading Mediterranean destinations, so it is expected that this number will grow even more. If you are a person who likes small, hidden places where you can go on a vacation, this information should discourage you from discovering all the natural beauty of Croatia and its cultural heritage. The only thing you need to do is spend a little more time on research and find less exposed and underrated places where you will be able to go through ancient ruins, swim on the paradise beach or taste some of the best food and all this with no hesitation. To help you with your research, we decided to put together a list of alternative destinations in Croatia.


Saplunara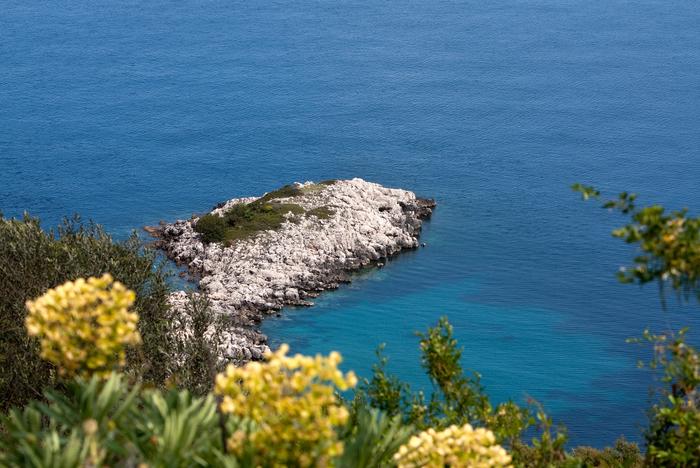 We will start our list with a beach that is located on the island Mljet, in the southern part of Croatia. Saplunara is not like any other beach. It is also an ecological park that has been strictly protected since 1955, which is not surprising given the fact that the whole area is full of unique plant species that you won't find anywhere else in Croatia. Its unusual name Saplunara is actually derived from the Latin word Sablunum, which could be translated as sand. If you find yourself on this beach, it would be clear for you right away why it is ideal for a peaceful vacation. The sandy cove is hidden among the rocks and surrounded by dense pine trees. To get to Saplunara you should leave Prapratno on the Pelješac peninsula by ferry which goes to Sobra on the island of Mljet. From Sobra you can reach Saplunara by car, taxi or bus. On this beach, you will enjoy total peace and quiet without big crowds. Don't forget that this is a protected area, so you will have to follow certain rules that are clearly indicated on many info boards near the bay.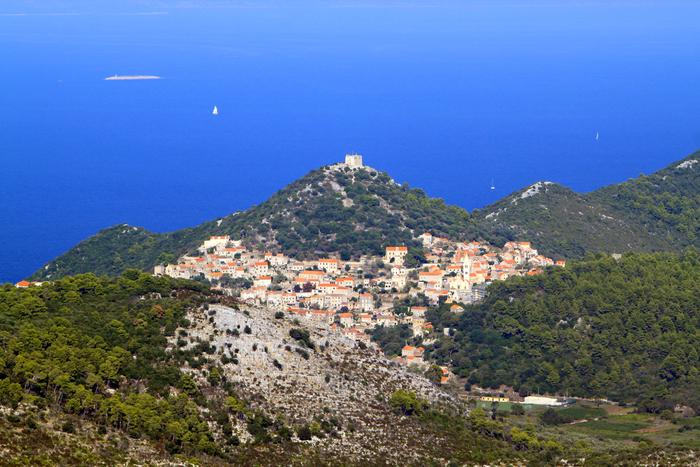 Right next to the island Mljet lie Lastovo Islands. Mljet and Lastovo Islands are the southernmost Croatian inhabited islands. You can get to Lastovo from 2 directions, from Vela Luka to the island of Korčula and from Split. You can travel by a ferry which will take you about 5 hours or 3 hours if you are traveling by catamaran. Since it is quite distant from the mainland, you will not see the big crowds on the island so you will be able to enjoy the beaches, other natural beauties and cultural sights. And for all that you will need a lot of time, as there are many places on Lastovothat are worth visiting. The first place to start with is definitely protected Nature park (all Lastovo island are considered as a Nature park), one of the richest and most preserved botanical areas in the whole Mediterranean. Apart from the nature park, the famous beaches of Lastovo are also intact. They were predominantly rocky because there was no human intervention. On the island, you will also be able to find numerous remains of historic buildings with interesting architectural solutions and find out more about culture through some of the festivals that are organized every summer.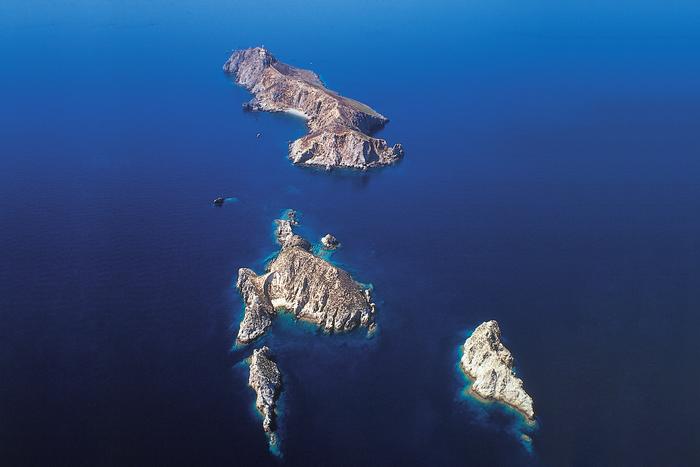 Want to explore the other side of the Mediterranean? Palagruža could be the right place for you. Palagruža is a group of islets that are the farthest of any other Croatian islands. An interesting fact is that Palagruža is actually closer to the Italian coast rather than Croatian. It is a true destination for those seeking complete peace and quiet on vacation because it is uninhabited. At the largest islet, there is only one lighthouse inhabited by only one keeper. Although it is the most distant islet and there is a lighthouse there is some evidence that point to the presence of people through history. Because of its important position in the Adriatic Sea, it was mostly used for military purposes. On the island, you can experience a real vacation in the Robinson Crusoe style, especially in the period where strong winds are blowing from the open sea because the visitors can be isolated.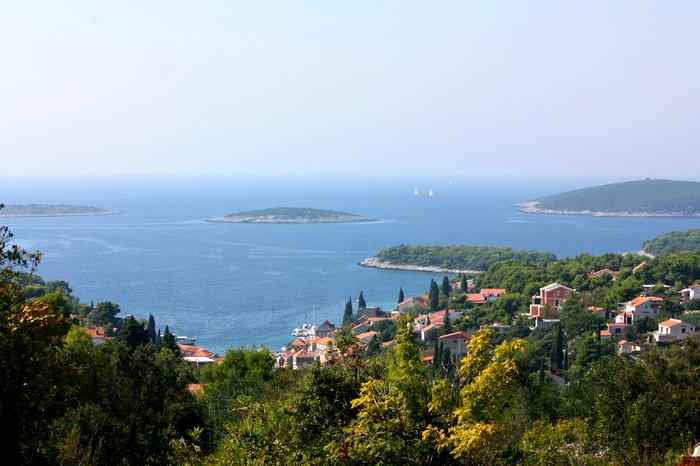 The small island in Central Dalmatia which you can fully explore on foot. This is a destination where you will be able to enjoy the gastronomic delicacies especially those made with olives and olive oil. Why olives? On Šolta there are about 100,000 olive trees, cultivated and uncultivated, with two famous sorts - Oblica and Levantika. Apart from the delicacies prepared from the olive, you can also try honey made of wild rosemary and of course, the wine of the autochtonous Šoltanic grape sort Dobričić the vine is still produced in the traditional way. Apart from the gastronomy of Šolta, you can also enjoy active holidays. Šolta is a well-known destination for many divers and sailors.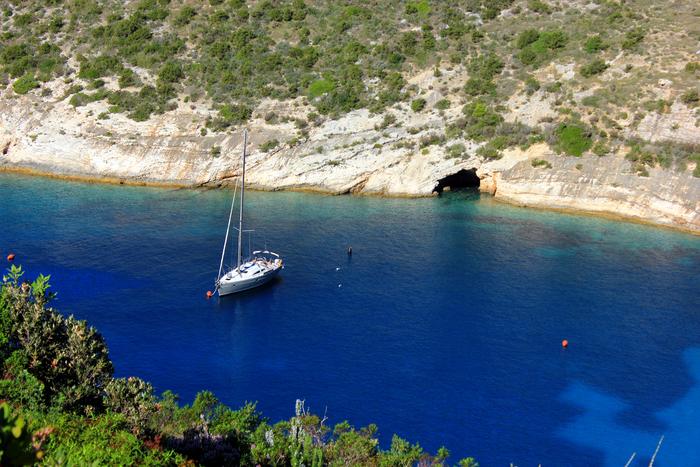 An island with only 10 residents belongs to the Vis archipelago, the area with the largest number of natural monuments in Croatia. How to get to Biševo? There is a regular ferry line connecting Komiža (a town on island Vis) with Biševo. Apart from the ferry there are private passenger ships that can transport you to Biševo. This is the island that is most famous for a Blue cave, a natural sight accessible only by boat. The cave was named "blue" because of the sea color, which thanks to the reflecting sunlight becomes crystally blue. Otherwise, this is only one of the 11 caves on this island.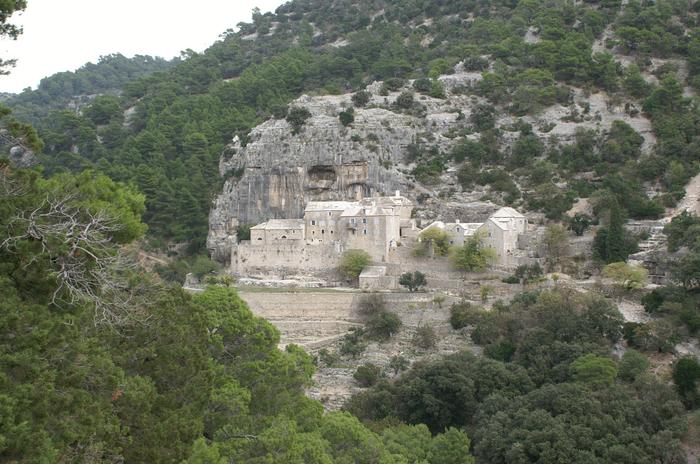 If Bol or other popular places on the island of Brač are not your favorite destinations because of the big crowds you might think about visiting the Blaca desert. This is not actually a desert full of sand. The word desert for this area was commonly accepted due to the group of hermits - monks who lived in complete isolation and devoted their lives to prayer and spirituality. Blaca was built in the 15th century when many monks fled from the Ottomans who conquered Dalmatia. The death of the last hermit in 1963 the desert lost its original function and was transformed into a museum whose collection consists of various weapons, astronomy devices and an amazing library. The easiest way to get to Blaca is to drive by boat to Popova vale (on the south side of the island), after which you can reach Blaca by car or on foot which will take you about 45 minutes.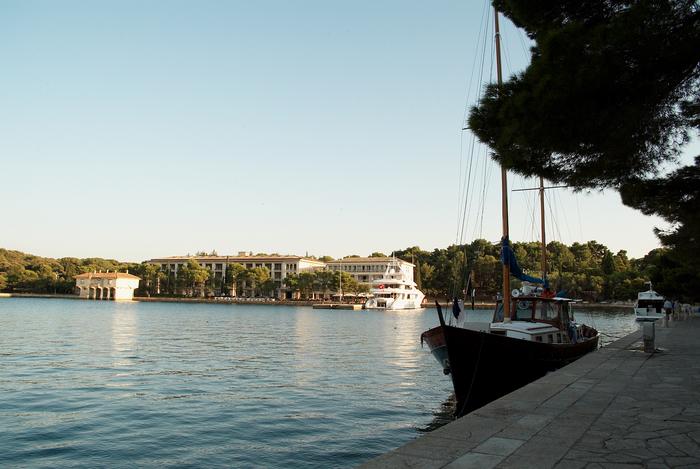 A group of 14 islands and islets (2700 hectares), which received the status of the National Park in 1983. In the 20th century, it served as a presidential residence visited by important world statesmen but also by the most famous Hollywood stars. In Brijuni there are over 700 plant species and 250 bird species. Even during the reign of Austro-Hungarian Monarchy, the Brijuni was known as a famous health tourism destination. You can visit all the major Brijuni attractions with a tourist train. It can take you to the site where you can see dinosaur traces, remains of ancient and medieval buildings as well as natural beauty through the safari park. What is the fastest way to reach Brijuni? The best starting point is Fažana, a small town on the coast only 8 kilometers away from Pula. From that point, you can use one of the daily ferry lines that connect Fažana with Brijuni.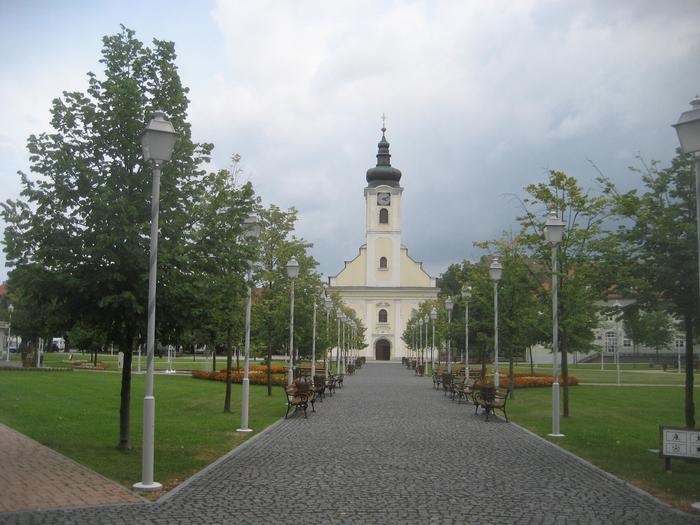 Our last stop is located in the Gorski Kotar region. Although the Adriatic coast is the most desirable place for spending summer holidays in Croatia, Continental parts can surprise you as well, especially if you are looking for places with smaller crowds. That's why Ogulin would be a nice place to visit. Ogulin is a town which is located on higher altitude which is why the summer temperatures are lower. Ogulin is the town where Ivana Brlić Mažuranić was born, a world-known Croatian children's book writer, which was also nicknamed Croatian Hans Christian Andersen. The town was built in the 15th century thanks to the famous Croatian royal family Frankopan. Thanks to the extraordinary historical importance of Ogulin there are many sights worth visiting and many festivals inspired by the indigenous gastronomy and the rich history of the city.