Print
Published:
19/03/2021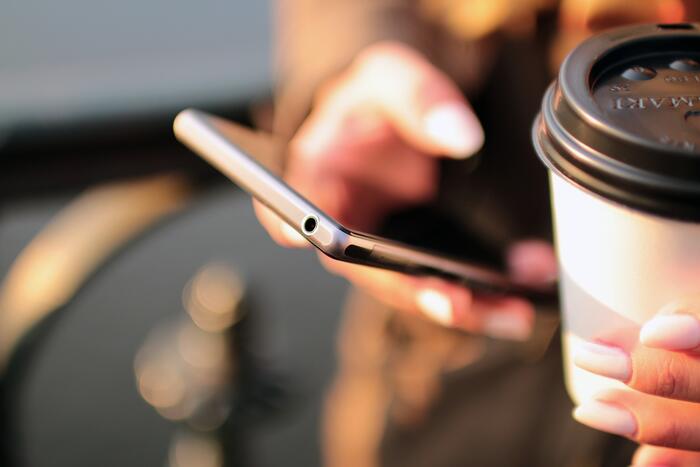 Are you already planning your next vacation? Worried if you will be able to use all of the applications installed on your mobile phone during your vacation in Croatia? Don't worry and pay for the unlimited internet plans, because we have prepared a list of the most useful applications.

Useful apps for traveling within Croatia

Uber
The world-famous app allows you to easily use cheap ride services in a "modern taxi", from one point to another within the city. The application covers larger cities in Croatia and during the summer season most of the coast. It is especially popular at festival locations (Pag, Split, Tisno). If you want to extend your vacation in Croatia and find a job that will allow you to meet as many new people as possible, you can get a job as an Uber driver.

Android✔️
IOS✔️

Bolt
An application, very similar to Uber, enables fast and cheap city taxi rides. It is currently available in the area of Dubrovnik, Osijek, Pula, Rijeka, Split, Zadar, Zagreb and Šibenik.

Android✔️
IOS✔️

BlaBlaCar
"Carpooling" quickly became popular among young people in Croatia. If you want your long trip to be cheaper and faster, turn on the application in any part of Croatia, meet new interesting people and also share the travel costs.

Android✔️
IOS✔️

FlixBus-Smart bus travel
Very simple and easy-to-use application for searching bus lines to the desired location inside and outside Croatia. There is possible also to buy tickets online. It covers most locations in Croatia.

Android✔️
IOS✔️

GetByBus
The application helps you search for intercity bus lines within Croatia very fast. In case you are searching for international bus lines connecting European countries, it will be the most helpful. GetByBus offers you also the possibility to buy a bus ticket online for any of the advertised bus carriers.

Android✔️
IOS✔️

HAK
All important information to the drivers in one place. The application provides information on traffic flow and road conditions, ferry and railway traffic, restrictions, bans, traffic forecast for the next day, police radars, current fuel prices, and live recordings of 150 cameras on all major road routes in Croatia. Download the app and check out additional features that will make your trip easier.

Android✔️
IOS✔️

Croatia By Car
An application under the slogan "Drive. Discover. Experience. " on the length of 1300 km of motorways in Croatia allows all the passengers to visit the nearby Croatian sights and attractions. It is a great choice for tourists who would like to take a break from driving.

Android✔️
IOS✔️

Jadrolinija
Check the schedule of catamarans and ferries to the Croatian islands and the schedule of international navigation. The application offers the possibility to purchase ferry tickets online.

Android✔️
IOS✔️

Nextbike
Fast and cheap bike rental in all major cities in Croatia. Check the map with marked locations, pick up your bike and start exploring your destination.

Android✔️
IOS✔️

Google Maps
The application covers in detail all the roads on which you can find yourself during your vacation. You can easily find the booked apartment via the sent address and GPS coordinates in the Voucher, which we will send you after confirming the reservation.

Android✔️
IOS✔️

Navionics S.r.l.
For all sailing, fishing, cruising, diving and water sports enthusiasts, the application offers easier navigation on the sea and lakes.

Android✔️
IOS✔️

Porthop
You are sailing the Adriatic and you want to visit Hvar or some other attractive island for more than one day, download the application and book a berth for your boat.

Android✔️
IOS✔️

Paydo
Fast and secure payment and renewal of parking tickets with a bank card via the application at no additional cost. For certain cards, the app offers special benefits. The application is available at more than 70 locations in Croatia.

Android✔️
IOS✔️

The most used apps for food ordering and delivery

Wolt
The first international service for ordering and delivering food is available in all major cities in Croatia.

Android✔️
IOS✔️

Pauza.hr
The first Croatian mobile and web application for food delivery, which started operating in 2008. The application offers fast and safe food delivery in the following cities: Zagreb, Dubrovnik, Karlovac, Makarska, Osijek, Pula, Rijeka, Sisak, Slavonski Brod, Split, Varaždin, Velika Gorica, Zadar, Zaprešić and Šibenik.

Android✔️
IOS✔️

Dobartek.hr
An application was created from the online platform dobartek.hr, which provides easy food ordering in the area of Zagreb, Split, Šibenik, Dubrovnik, Solin, Kaštela, Trogir, Zadar and Sesvete.

Android✔️
IOS✔️

Glovo
"You order, we get it!" is the motto of the well-known application for ordering and delivering food to your door. Since 2019, Glovo came to the Croatian market and quickly became one of the most popular delivery applications.

Android✔️
IOS✔️

The most used leisure apps

GPX Viewer - Tracks, Routes&Waypoints
A very useful application for all mountaineering enthusiasts, which allows you to follow numerous routes and find your way around nature more easily. The application covers numerous routes in Croatia.

Android✔️

ViewRanger: Trail Maps for Hiking, Biking, Skiing
If you like discovering natural beauties through walking, hiking, cycling and other outdoor activities, we recommend the ViewRanger app with all regularly updated routes.

Android✔️
IOS✔️

Journey: Diary, Journal
Record your vacation memories in the mobile app. Share your diary notes on social media and don't forget to tag us.

Android✔️
IOS✔️

Trip Advisor
The world-famous platform is an excellent help in planning a vacation in Croatia as well. Current reviews of restaurants, cultural and natural sights and other attractions will certainly help you plan activities during a break from the sun, sea and beach.

Android✔️
IOS✔️

Tinder
Connect from any location in Croatia and meet interesting new people. Maybe just during the holidays you will find the love of your life. The application is becoming increasingly popular in Croatia, especially during the summer season.

Android✔️
IOS✔️

Although it is not an application, we strongly recommend that you visit the website Croatia.hr established by the Croatian National Tourist Board. You can find almost all the beauties of Croatia in one place and ideas on how to make the most of the time spent with us. We definitely invite you to share your experiences and the photos you post on social media, tagged with #croatiafulloflife and #adriatichr.