Print
Published:
13/04/2018

Dubrovnik isn't only popular because of its impressive history, locations where filming of the world famous TV show Game of Thrones took place, but also because of its beaches which will amaze each guest wanting to take a swim there. We've explored the best beaches in Dubrovnik and its surroundings.
If you're visiting Dubrovnik this summer, check out our list of top 6 beaches in Dubrovnik.

1. St. Jacob's beach
Everyone in search for an isolated beach with no crowds will love St. Jacob's beach. It's a half an hour walk away from the Old Town. If you come by car, you can park it on the free parking lot next to the old Belvedere hotel. You can reach the beach only by going down the stairs. Considering the fact that there are 160 stairs, we don't recommend people with health issues. But, the beach can also be reached by jet ski or kayak.

Even though it's isolated from city crowds, St. Jacob's beach has everything you need for spending a whole day at the beach.

You can rent parasols and sunbeds which cost cca 50 kunas, take a shower after your swim, play volleyball, have a refreshment at the nearby bar and, if you get hungry, grab a bite to eat at the nearby restaurant.

An additional plus is a beautiful view of Lokrum and Old Town.


2. Dead Sea on Lokrum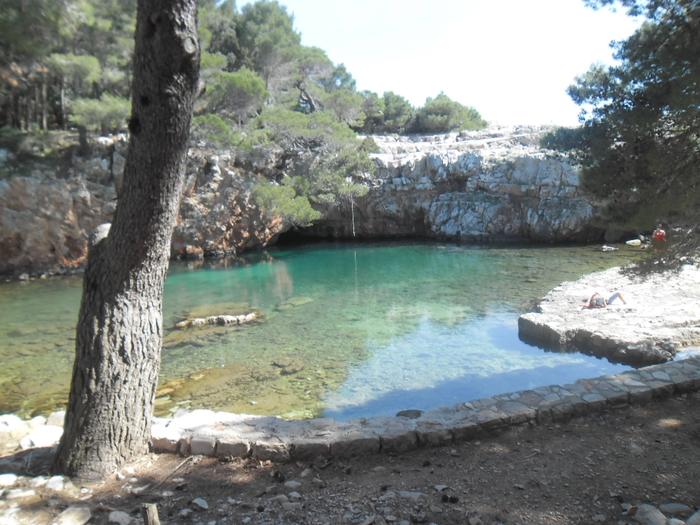 A 10 minute boat ride is all it takes to get to the islet of Lokrum from Dubrovnik. The next beach on our list is located there. This is a beach on a lake, actually. The Dead Sea lake is basically sea water surrounded by land. The water is clear and warm, and shallow enough (the lake is 10 m deep) so families with children usually love it.

If you're not up for swimming in a lake, explore the rest of the islet. You might even run into the most colorful inhabitants of the island – peacocks. Do take a tour of the botanical garden with more than 500 exotic plants from all over the world brought by Maximilian, the Duke of Austria.


3. Kupari beach in Župa dubrovačka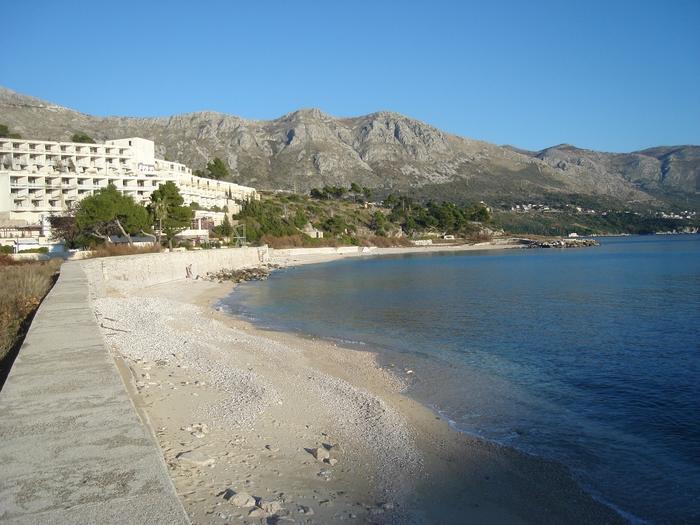 Download the guide
in English.
Another pebble beach is Kupari. It was once part of the military holiday place in the village also called Kupari. There are abandoned and devastated hotels above the beach, and the villa of the Yugoslav president Tito is still on the beach. Despite its unfortunate destiny, the beach still attracts visitors. There is a cafe there and you can rent parasols and sunbeds.


4. Šulić beach in Kolorina bay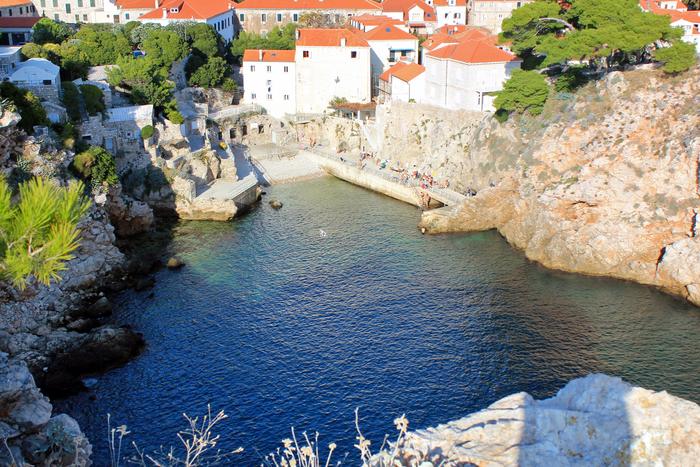 The Game of Thrones fans will recognize Šulić beach featured in some scenes of the series. This rocky beach with a pebble entrance to the sea is located beneath the impressive Lovrijenac fort on Pile in the city center. Because of its hidden location, it is ideal for everyone looking to escape the crowds.


5. Danče beach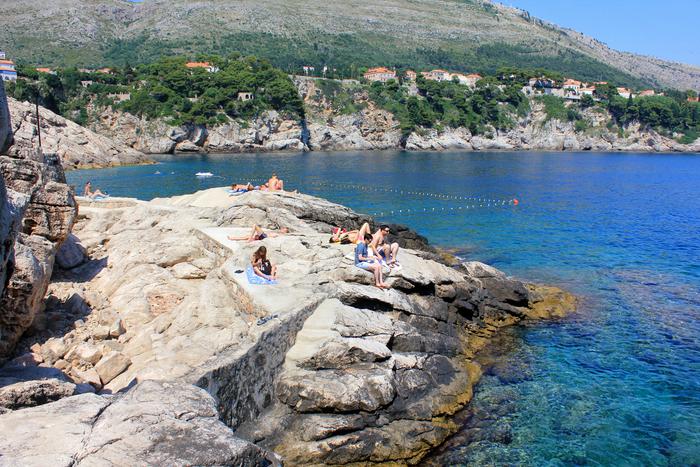 Adventure seekers will most definitely love the rocky Danče beach located near the Old Town, under the Gradac Park. Jumping off 30 m high rocks will most definitely raise your adrenaline levels. Besides, you can play football or water polo with the locals. The sea is colder and deeper than in other parts since the beach is not protected from winds, so don't leave your children unattended.

Danče beach is ideal for everyone looking for a taste of local life.


6. Pasjača beach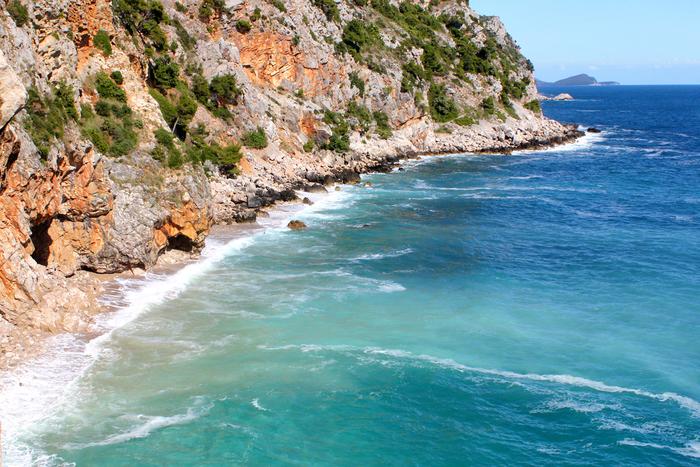 Some 30 km from Dubrovnik, near Popovići village in Konavle, there is an unusual beach – Pasjača. Pasjača came to be thanks to the sea which turned rocks into pebbles over the years. To get to this beach, you will have to go down a steep set of stairs, and you can park your car on the very top of the stairs. Because it is a bit more difficult to reach, Pasjača beach is ideal for everyone looking for a touch of romance in Dubrovnik.

If you're interested in beaches for couples, take a look at our list of top 6 most romantic beaches in Croatia.

Where to stay in Dubrovnik?
• houses and apartmants with sea view
• pet-friendly apartments
• apartments 100 m away from the beach