Print
Published:
26/02/2016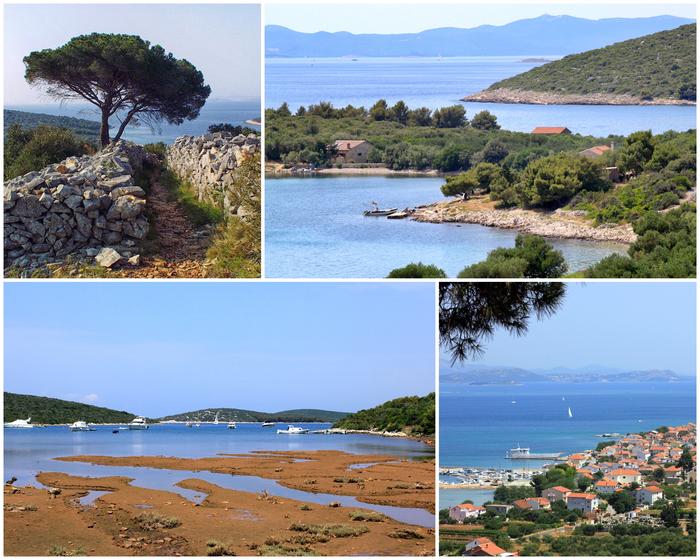 This year's trekking races will be traditionally held in march at Pašman island, 11th time in a row. Trekking is a type of an extreme sport and it's becoming more and more popular each season. The host of this exciting competition is the place called Tkon, ever since 2006. In Tkon, and other places on the island, you can find a suitable accommodation in apartments and be sure to have a place to stay and rest from the exhausting adventure. Come to Pašman and experience the magic of Pašman's "škrape" – sharp stones that have inspired the host to call the event "Škraping" – after this unique invention by nature.

Be a part of this race and find out why is "Škraping" so unique amongst sports. You can participate in different types of races. One of them is called "Đir" and it takes about 10 km to finish it. The following are "Light" and "Ultra". "Light" one takes about 18 km and "Ultra" takes about 40 km. During the race all participants go through directed routes and check points. By doing that they also get to know all the beauty of the island even better. "Đir" and "Light" races are easy-mode type of races which include walking and light running through stones and greenery. The "Ultra" one is rather challenging and suitable for the most brave and physically prepared participants. It includes climbing and managing nature's challenging landscapes.

Pašman island offers unique nature that gets visited by a lot of people every year. Sand beaches surrounded by the lovely greenery, fine pebble beaches, sunsets, trails for bicycles and a lot more is waiting for you at the full of life – Pašman island. Pašman is located across the center of South Dalmatia – city of Zadar. North side of the island is full of beautiful sand beaches and pine forests, ideal for a peaceful vacation. On the other hand, the south side is a colorful intact nature that leaves everybody breathless. Let the adventure begin!