Print
Published:
26/06/2012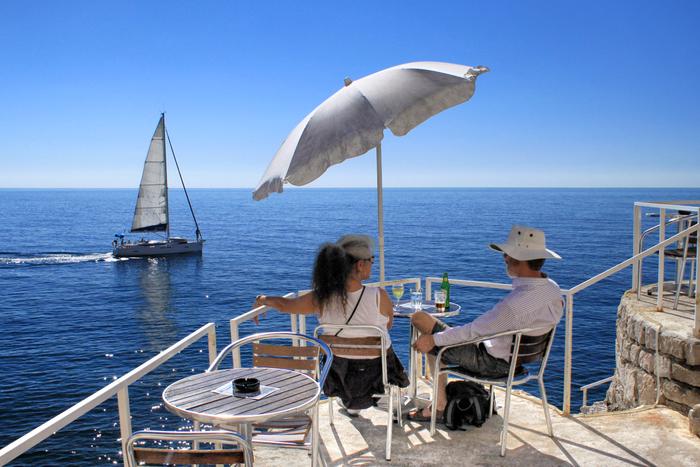 ''What are the prices in Croatia?'' - that's a common question we get from our guests, especially if they visit Adriatic for the first time. That's why we bring you a short overview of prices in Croatia.
The kuna is the currency in Croatia. It's subdivided into 100 lipa. When converted to euro, you get that 1 euro = cca 7,5 HRK. You can check daily exchange rate in the bottom left corner of the site.

So, what can you buy for 1 euro, that is 7.5 kuna? Well you can buy a scoop of ice cream for example. For a little over euro, meaning for 7 – 10 kuna, you can have an espresso. In coffee bars and restaurants you'll pay around 15 kuna for Coca-Cola or juice. A pint of beer in bars is 14 to 20 kuna, however in night clubs they'll charge you 25 kuna or more.

In local taverns a dinner for a family of four will range from 200 to 350 kuna. Keep in mind this price range doesn't include dessert, drink and entree (the price of which is pretty much the same as in coffee bars). Fancy restaurants are of course more expensive, meaning dinner price for the same family of four can amount to 750 kuna. Price for a pizza is around 50 kuna.

If you plan to cook your own food, keep in mind that supermarket prices are significantly lower than the ones you'll find in local stores. You can buy bread both in shops and in bakeries, whereas whole grain varieties will cost you around 13 kuna, and the white ones 4-5 kuna. A regular pastry will cost you 2-3 kuna or slightly more, depending on a variety.

Sweet little treats are especially popular on beaches. For a pancake you'll pay 15 – 20 kuna, for a doughnut 5 – 10 kuna, and for a roasted corn 10 – 15 kuna. It all depends on the market and the beach.

Well, to sum it up – the only common feature of prices on the Adriatic is their diversity. Yes, we know, that fact is not really helpful. But just keep in mind restaurants and pizza places have menus displayed at the entrance and you're more than free to check prices before choosing a restaurant. No matter what city you're in, take a walk down its main street and check out the displayed prices – not only will you save a few euros but incite your appetite as well. Although, a good traditional meal is worth paying a few euros more.