Print
Published:
23/05/2019
For the past decade, Croatia has been known as one of the top 10 wine regions in the world (according to USA Today and a large number of prizes won at the prestigious Decanter World Wine Awards). This should not be surprising given that the tradition of wine production in Croatia is over 2500 years old (with interruptions), and there is much evidence that supports that fact such as archaeological sites and written documents. In addition to world-famous wines, another thing appeared on the scene that could enhance the Croatian gastronomic and tourist offer. It's craft brewing of course. Small independent brewers existed in Croatia before the revolution that changed the world beer industry. Like most small brewers, they began experimenting with various recipes in their own garages. Encouraged by the new wave of popularity and the high demand for craft beer, they began to produce larger quantities and placing products on the market. The craft movement has become increasingly popular over time, and eventually, it became larger than beer production. What does that mean? You can see this in the attempt of connecting art with the craft beer industry. Many craft beer enthusiasts decided to ask the help of independent artists and designers who will create the unique visual identity of their products. Following the philosophy where attractive visuals "sell" the product, brewers actually added a new dimension to the craft beer industry.


What is the link between craft beer and tourism?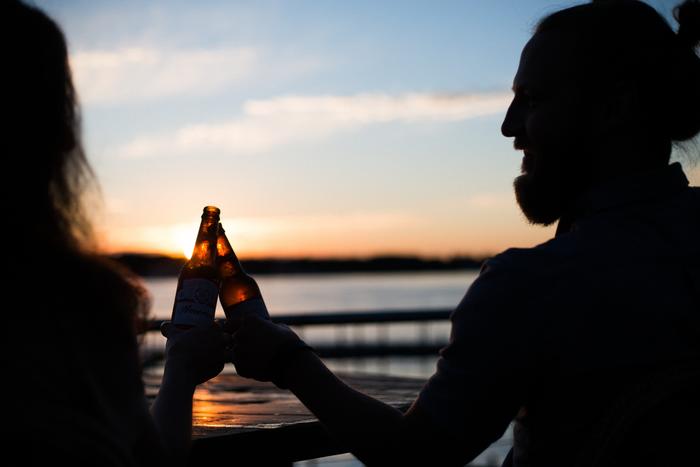 The Craft movement began as a response of beer lovers and enthusiasts who wanted to introduce innovations in beer production. Although in its beginnings craft brewing served as an alternative option for industrial lagers, after some time, especially thanks to the world popularity, it couldn't resist commercialization. The big potential of the craft brewing industry (except in food, music, and other industries.) was also recognized by the travel industry. Today, for example, there is a type of travel where craft beer-lovers explore destinations where they can try famous, and also completely new types of craft beer. In the last five years, around 40 small breweries have been established in Croatia, and they produce about 55,000 hectoliters per year.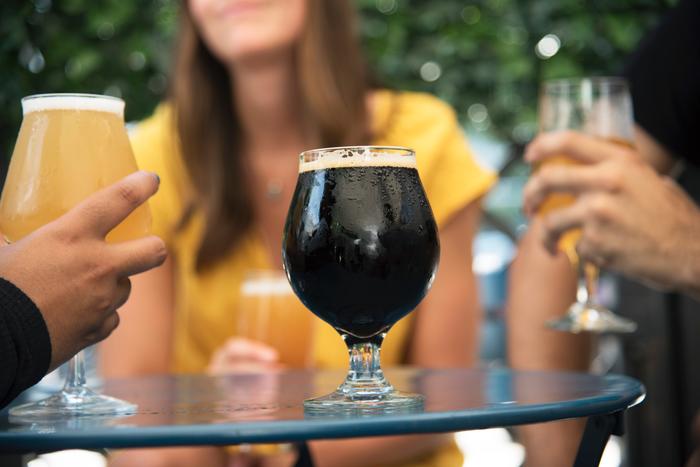 Because of this, Croatia has become one of the most desirable world craft beer destinations. Also, when we talk about gastronomy, there is a possibility where Croatia recognized not only as a famous wine region but also as a producer of quality craft beers. Many people and organizations have put a lot of effort to promote Croatia as a craft beer destination in recent years. Throughout Croatia, a large number of gastronomic festivals are organized, featuring famous Croatian and world chefs, who present their skills combining traditional and new tastes with top-notch craft beers. Apart from domestic producers, the festival also hosts the world's best-known brewery masters.
If you are one of the lovers of this drink do not miss one of these gastronomic events that will be held this summer throughout Croatia:


• R'n'B Festival - Zagreb (May 23 - May 26, 2019)

• Beerfest North - Čakovec (May 31 - June 2, 2019)

• Picnic 2 beer and barbecue festival - Rijeka (May 31 - June 2, 2019)

• Fakin Craft Fest - Zagreb (June 7, 2019)

• Krafting Festival - Makarska (June 7th – June 9 th, 2019)

• Dubrovnik Craft Beer Festival - Dubrovnik (June 14 - June 15, 2019)

• Craft Beer Festival - Županja (June 15, 2019)

• S.A.R.S. Music and Beer Festival - Sinj (July 19th - June 21st, 2019)

• Craft beer festival - Punat (August 16, 2019)

• Days of Beers - Karlovac (August 30 - September 3, 2019)

• Medulin Craft Beer (September 5th - September 6th, 2019)

• Zadar Craft Beer Festival (September 5th - September 7th, 2019)

• Istra & Craft Beer Festival (28th September - 06th October 2019)

What are the best craft beers in Croatia?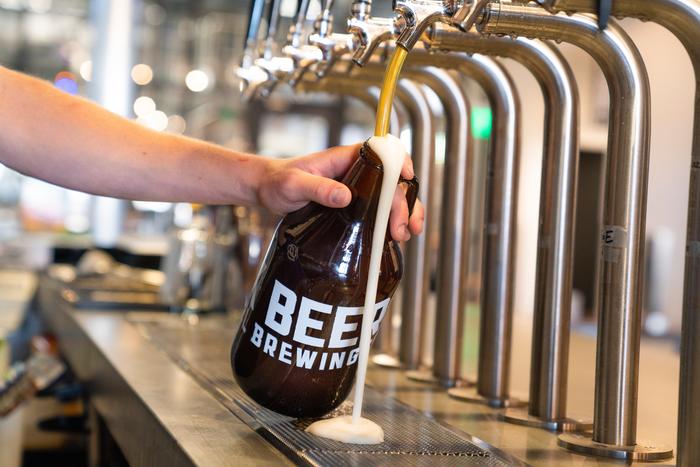 Download the guide
in English.
Although it didn't exist ten years ago, the craft beer scene in Croatia is steadily growing. Every day, young innovators come up with new flavors of beer and new pubs that offer unique experience are getting opened. With every new product that appears on the market, it is becoming increasingly difficult to pinpoint all available brands of beer crafts. To help you choose an ideal craft beer, we decided to compile a list of the most famous crafts that you have to try if you are going to spend your vacation in Croatia. The most famous crafts beers that are produced and consumed in Croatia are a pale ale, India bale ale, porter, stout and dark beer.

Medvedgrad

Medvedgrad is the oldest small brewery in Croatia. It has 20 years old tradition of brewing beers. Initially, they produced beer only for the needs of their own pub in Zagreb, but thanks to the world popularity of craft beer, they decided to produce the first beer for a larger market called Grička Vještica (Grič Witch). Encouraged by the success and great interest of Grička vještica, their range has been complemented by species such as Golden Bear Pilsner, Dark Lager Brown Bear, Two Class Beer, Pale Ale, Agram Stout, Indian pale fakin and black IPA Crni Jack.


Zmajsko Pale Ale

The Dragon Brewery (Zmajska Pivovara) was one of the first small breweries in Croatia. In addition to being one of the pioneers of crafts in Croatia, they are special because, in the first year since its foundation, it has been declared one of the 10 best new breweries in the world by RateBeer. This was a great success if you consider that they had to face the competition of 3800 breweries. The most famous beer of Dragon Brewery is certainly American Pale Ale but there are other products worth mentioning such as Porter, India Pale Ale and American Wheat Ale.
Vunetovo Aljaški Mrgud

From the sunniest island in Croatia comes the right refreshment that was declared the best handmade beer in Croatia in 2016. The first Hvar craft beer, Black IPA is enriched by a fruity aroma mixed with citrus.
San Servolo

In 2013, Grbac brothers from Istria opened a brewery and launched a craft beer called San Servolo. Bujska pivovara is one of the first small breweries in Croatia, along with Zmajska Pivovara. Their dark beer with a bottle of interesting design, according to RateBeer, is among the top five crafts in Croatia. In addition to the famous dark beer, you can find other eight types of San Servolo beers: APA, Imperial Pils, Teranine Fruit Beer, Truffler Herb Beer, IPA, Amber Lager, Czech Pilsner and Dark Pilsner.
Varionica Pale Ale

Varionica is a project that has been created thanks to the vision and devoted work of two close friends. The project was one of the key drivers of the renaissance of the beer scene in Croatia. For now, Varionica offer has Pale Ale, Neon Stout, and Sunny Lager Wave.


Barba

Barba, the Imperial IPA produced by the small brewery Split LAB located in Split, was declared the best Croatian craft beer in 2018 in the choice of American RateBeer. Using only the basic ingredients, Barba follows the Bavarian Reinheitsgebot beer law from the year 1516. The LAB is a small brewery founded in 2015 after years of experimenting and seeking perfect flavors.
Nova Runda

Like most small producers in Croatia, the Nova Runda (New Round) began its journey as a "home workshop" located in Daruvar, which gradually developed into a true brewery located in Zagreb. Their beers are at the top of the list of those you have to try if you visit Croatia. They offer up to nine beers, of which eight are Pale ale, with the most famous American blade Ale and C4 IPA.

Saison – The first Vis craft beer

Did you know that the island of Vis also has its own craft beer? It should be noted that this beer is actually produced in Norway since one of the founders of this brand is the famous Norwegian brewer Kjetil Jikun. The first beer is characterized by a light, fruity flavor and perfectly matches the food that contains sea fruits.
For those who prefer industrial lagers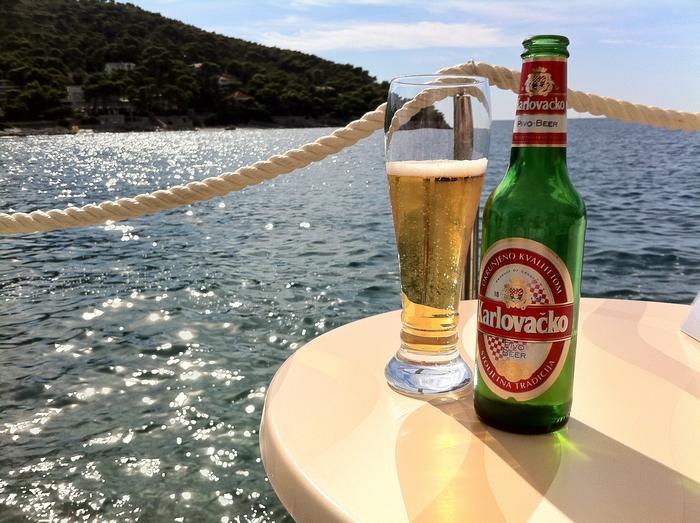 Despite the fact that the craft revolution has taken over entire Croatia, industrial lager beers are still popular among both domestic and tourists. It is interesting that Croats are among the largest consumers in Europe and 90% of the beer consumed is from domestic production. The most popular is Ožujsko beer produced by the Zagreb brewery. It is assumed that every second 10 Ožujsko beers are consumed in Croatia. If you are looking for refreshment in hot summer days, you will be able to find Ožujsko on every step. The other most famous is the many award-winning Karlovačko beer. It was named after the town of Karlovac where a famous brewery is located.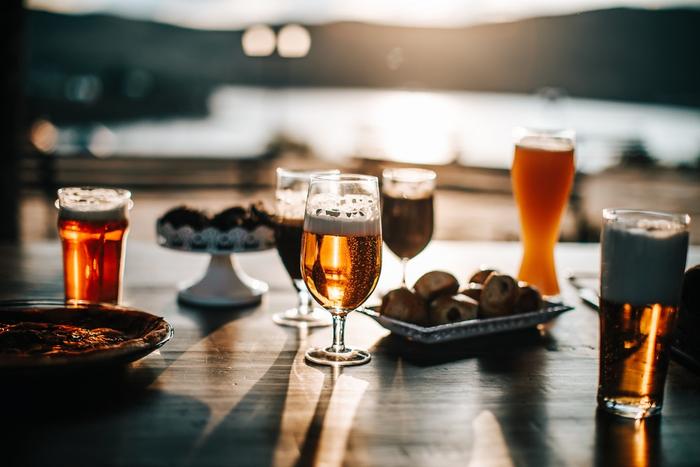 Osijek beer is considered the first commercial beer in Croatia, as there are records that mention the production of beer in the Osijek area since 1664. It is interesting that manufacturers recommend the use of Osijek beer in pancake mixture. Most Croatian lagers are bright, but not the famous Tomislav beer. This black beer was first produced in 1925 on the celebration of the coronation of the first Croatian king Tomislav.
It is certain that you will find a good selection of beers that will provide refreshment in the hot summer days. Before you relax, don't forget the rule that in Croatia only people over 18 years can consume beer. We also recommend that you do not consume beer if you drive a car.