Print
Published:
06/05/2019
Souvenir is an item that should remind you of the beautiful moments you have experienced on your travel. The beauty of the souvenir is that it is not just an ordinary item. Souvenir is a special link between you and the destination you have visited, and if you give it to someone, it becomes a gift whch helps you share your travel experiences with another person. Travel should provide new and rich experiences and genuine souvenirs are the best way to record the experiences you have gained outside of your home. If your travel provided some of the most beautiful life experiences then the memories of those moments should be just as good. If you are spending a holiday in Croatia you can be sure that your suitcase will not be full of objects that will collect dust in your home for some time. Rich cultural heritage and gastronomic offer will enable every tourist to find an ideal souvenir that will always connect him or her with Croatia. Below you will find a list of 8 original Croatian souvenirs.


Pag lace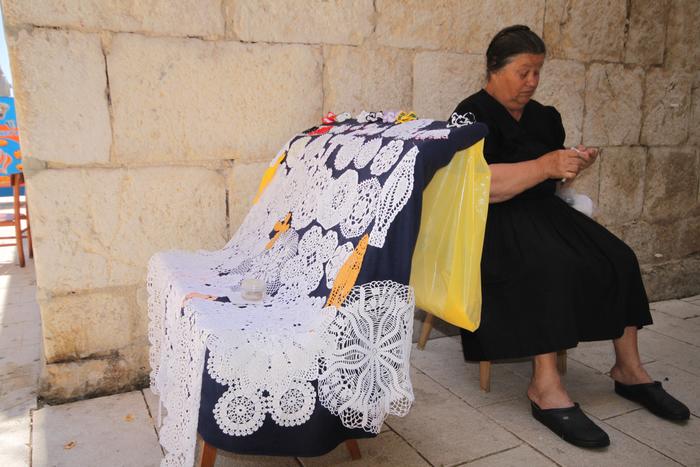 Because of the quality and the specific way of making it, many people in Croatia call it "white gold" of the island of Pag. The traditional way of making lace is nourished today and is extremely appreciated. An interesting fact is that the technique of making Pag lace is mentioned in the 15th century. Benedictines' sisters are considered to be pioneers who created the initial design, and their technique has gradually spread to other areas of Pag. Initially, there were no drawn designs according to which the Pag lace was made. The technique was actually transferred from "knee to the knee". Despite many designs of lace, lace did not change its original appearance. This unique piece of art has a great significance which is why UNESCO has included it on a list of intangible cultural heritage. Even today on Pag you can come across scenes where a few women sit in front of their houses and make lace. This original Croatian product is easily available for purchase. There are many souvenir shops on the island of Pag that sell the original lace. The prices can The prices can go from 100 kunas to 10,000 kunas for big specimens.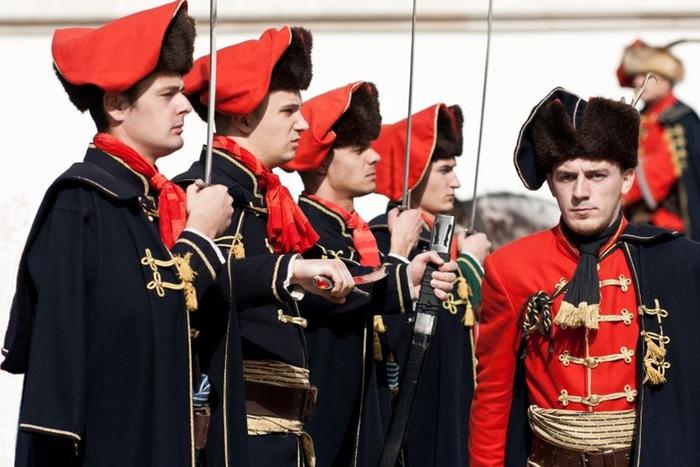 The fashion detail that goes with every suit originally comes from Croatia. Did you know that the tie was initially the name for the scarf that the Croatian soldiers wore while they fought under the French flag in the Thirty Years' War? It is considered that the soldiers wore this scarf for easier recognition on the military field. The Parisians, who have always introduced novelties in fashion, have noticed this detail which, over time became an indispensable part of the combination of French nobles. The new garment was thus named a la Croate, which in the translation meant "in Croatian way". After that, it did not take long for the tie to spread across the whole Europe. The necktie is so widespread today that you can find it at every step, but in Croatia, more precisely in Zagreb there are specialized stores where you can find original ties, and kind sellers will also show you several different ways to tie the tie.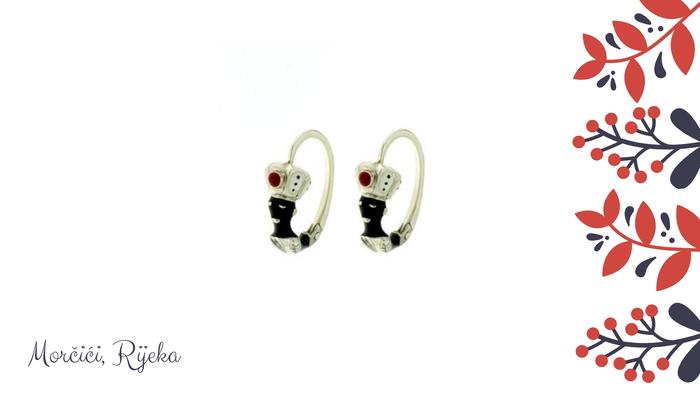 Black-headed jewelry with a white turban is one of the most famous symbols of Rijeka and Kvarner. This Croatian autochthonous jewelry is very similar to the Venetian form called Moretti (Moretto). It is believed that the Venetians took inspiration for Meretto in the Orient. Morčić made in Rijeka is a fairly modest version of Venetian Moretta and is made by enameling technique. They are made as a small detail on pendants, earrings, brooches, and rings, and are the favorite jewelry of many women and men. Morčić eventually became a trademark of Rijeka as well as the renowned Rijeka Carnival. Besides Rijeka, you can find this unique souvenir in many jewelry and souvenir shops across the Adriatic coast.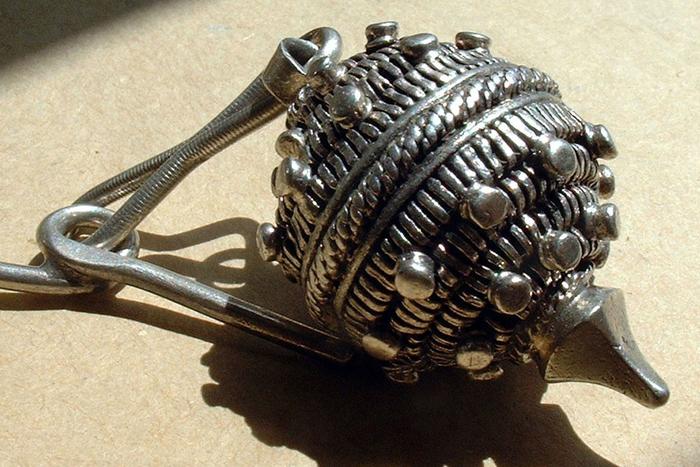 Šibenik botun is a jewel that Croatian National Tourist Board proclaimed as the most original Croatian souvenir. Did you know that this favorite Croatian jewelry was initially worn by men? Namely, throughout history, they were used as a sort of military rank. Botuni are made in various variations. You will most easily recognize them as a silver ball with different motifs made in filigree technique. In the last few years, botun has become a hit among jewelry lovers and you can easily find them today in different variations (in the form of earrings, pendants, bracelets, etc.) In the Šibenik area, you can find some jewelers who still make these souvenirs in hand made filigree technique.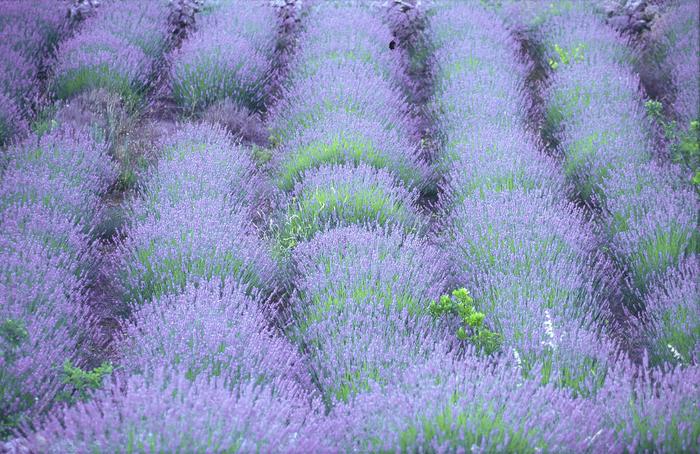 Many tourists are thrilled with the scenes of lavender fields on the Adriatic coast. Due to the variety of health benefits and popularity among tourists, many locals have chosen to produce various items, oils and even dishes based on this aromatic plant. You can find the autochthonous Adriatic Lavender in various oils, soaps, cushions and many other things. The most popular is certainly lavender oil most often used as a scent in various rooms, while some put a few drops on clean clothes for some freshness.


Maraschino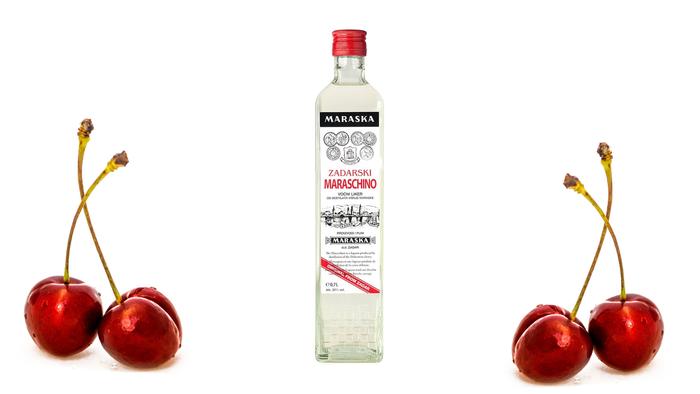 A favorite drink of many famous people in history like Napoleon, Cassanova, and Alfred Hitchcock and a drink that was served on the legendary Titanic. Maraschino is a liqueur made from cherry marasca, a sort that is common for the Adriatic coast, and the most famous is the maraschino in the Zadar area. The original maraschino recipe used for maraschino production, which is still in use today, was written by the Dominican Order in Zadar (the first records of maraschino production date back to the 16th century).
Souvenirs with Glagolitic script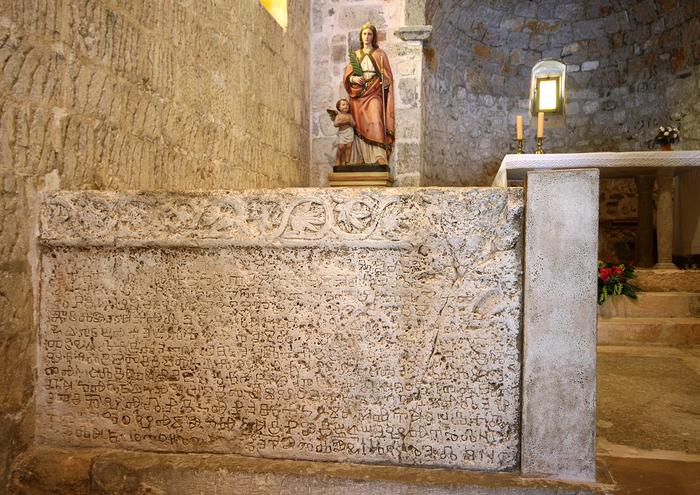 For those who are looking for original souvenirs, the things with the glagolitic script would be an ideal gift. Glagolitic script is a Slavic alphabet, considered as an important component of Croatian identity. In this part of Europe, the population used a glagolitic script for about 1000 years (9th to 19th century). Saint Constantine and Method are the creators of this alphabet. They adapted the letter to the Slavic people, so they could spread Christianity, but also spread the political influence of Byzantium. During your stay in Croatia, you can find numerous products with a glagolitic script like for example clothes, watches, cups, etc. One of the original glagolitic souvenirs is certainly one with the alphabetical letters made in stone. Many tourists also like engraving their own name with the glagolitic alphabet.


Konavle embroidery and silk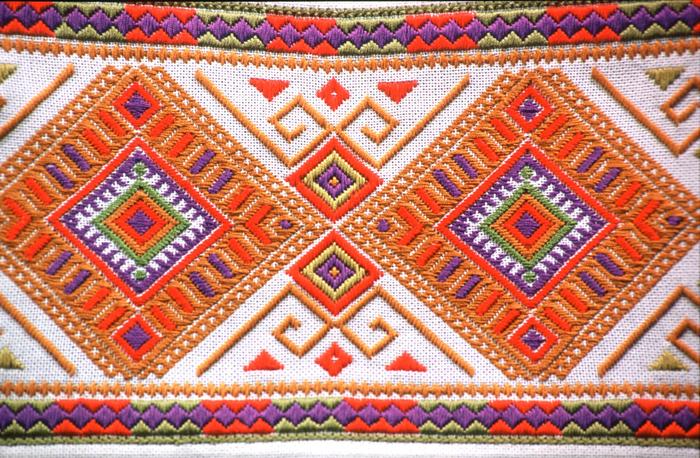 In the 14th century, thanks to good traffic connections and overseas trade, Dubrovnik's silk was imported into Dubrovnik. Since then, in the Dubrovnik area, silk production and hand-made embroidery are present. One of the most famous is the unique Konavle embroidery. In the beginning, it served as a detail on the dresses for ladies, but over time this traditional embroidery has started to apply to other things like pads, tablecloths, pillows, etc.
The main colors of the links are red, black, dark green and gold. The process of making this embroidery is very long and some designs took months to complete. In addition to color, you can recognize Konavle embroidery by many geometric motifs. This small piece of art can be found in the old Dubrovnik city center and also in the wider Dubrovnik area.