Print
Published:
02/07/2011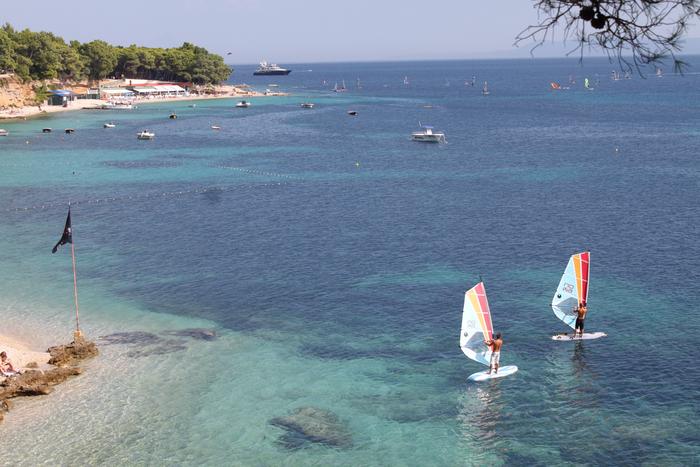 The first windsurfing enthusiasts started arriving in Croatia as early as the 1970s. The desire to "ride the waves" has with time become something more than a mere sport. This perhaps most attractive summer game is now embraced as an important part of Croatian tourism.
If you choose to make this a part of your summer, Croatia will gladly welcome you to her best windsurfing destinations, both along the coast and on the islands. In steady winds, even the most demanding surfers will find the perfect waves for their boards.

One of the chief windsurfing locations is Premantura on the Istrian peninsula. Croatia's most famous beach likewise has much to offer in thsi respect, in Bol on the island of Brač. Numerous regattas and international competitions await boarders in Viganj on the Pelješac peninsula.
The mornings of these Dalmatian towns are usually blessed with mild winds, perfect for beginning windsurfers. Nor will Croatia disappoint the skilful surfers, who will come into their own in the afternoon northwest wind, the mistral.

No matter what your skill level is, all along the coast there are windsurfing clubs and schools, while regattas and competitions are held on a regular basis.
Croatia invites you to find your ideal wind and the perfect waves.