Print
Published:
04/08/2017
1936. is the year naturism was born in Croatia when the king of England Edward VIII bathed naked on the Kandarola beach on island Rab. The tradition of naturism still lives on – thanks to many hidden coves and beaches of fine shingle and sand – Croatian beaches are ideal for skinny dipping. Also, there are a number of official FFK (Freikörperkultur) beaches. So, this time we've made a selection of six beaches on the Adriatic best for nudists.

1. Ostupa beach (Orebić, Pelješac)
Pelješac peninsula is for years one of the most popular and visited tourist destinations in Croatia. The vicinity of Dubrovnik, its local sea food, the Plavac red wine and many exquisite beaches surrounded with rich pinewood enchant Pelješac's guests. In Orebić, eastwards from beach Trstenica you can find the pebble beach Ostupa. The beach is surrounded by the forest so you can hide in its shade from the summer heat. The entrance to the sea is easily accessible, while there are also showers.

Book your accommodation in Orebić on Pelješac.



2. Nugal beach (Tučepi, Makarska riviera)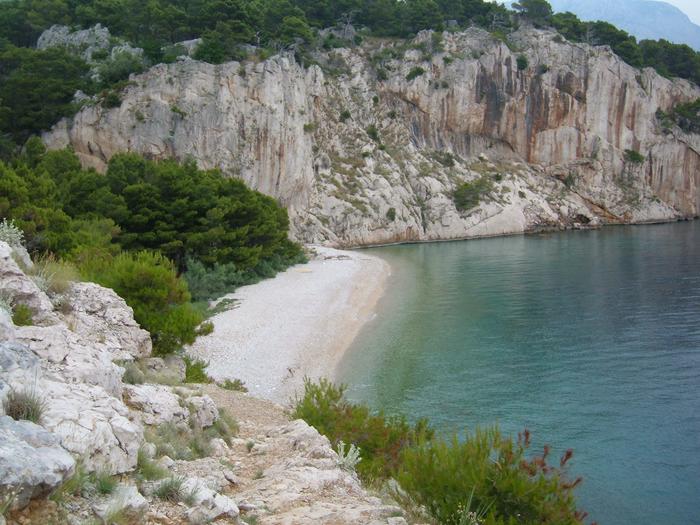 After a trip to Pelješac, it's time to make a stop at Makarska riviera, that is the beautiful secluded beach Nugal in Tučepi which is also a popular tourist destination in Croatia. The path to the beach is actually a path through the forest Osejava that connects Makarska and Tučepi. Make sure you wear tennis shoes because the terrain can get a bit bumpy and slippery. Also, the walk to the beach lasts some 30 minutes. This beach is far enough from civilization for guests to enjoy it peacefully.

However, make sure you bring along sunscreen, food and drink and also a parasol because there's no shade on Nugal beach.

Book your accommodation in Tučepi.



3. Paklina beach (Bol, Brač)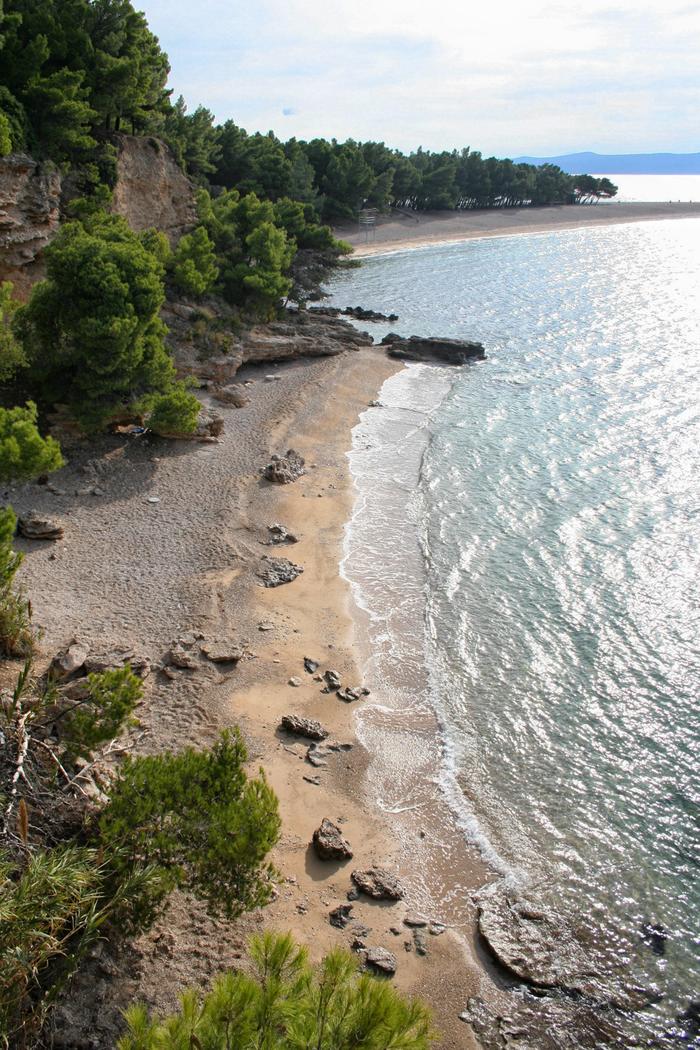 Download the guide
in English.
Pakline beach in Bol on island Brač is located west from the world famous Zlatni rat beach. It's comprised of more smaller and secluded coves that are ideal for a skinny dip. There's also an amazing view of Zlatni rat! Book your accommodation in Bol on Brač and take a stroll to this fine pebble beach. But make sure you bring something for drinking and eating because there are no supermarkets or restaurants in the vicinity.



4. Jerolim beach (Paklinski otoci, Hvar)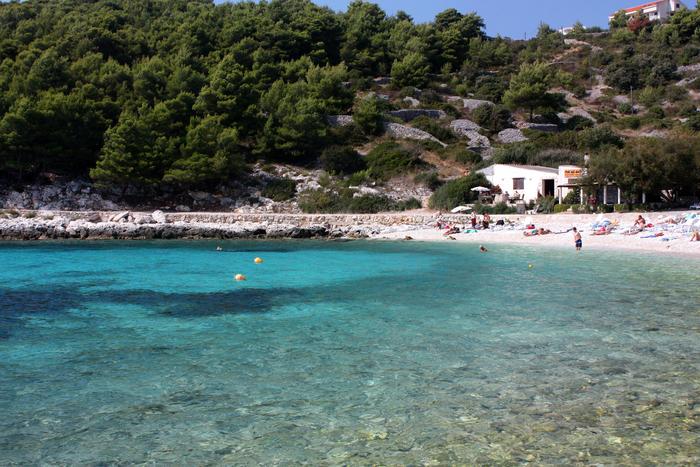 Not far away from Hvar, on Paklinski islands, there's a nudist beach on a small uninhabited island sv. Jerolim. It was dubbed one the best 15 naturist beaches in the world. You can get to sv. Jerolim by a private or a taxi boat which sails a few times a day (during high season) from Hvar harbour. The trip lasts 20 minutes. This beach has the FKK sign which means it's a official naturist beach. There's a restaurants and showers on this beach. Also, there's another nudist beach in the vicinity – Stipanska.

Book your accommodation on Hvar.



5. Sahara beach (Rab)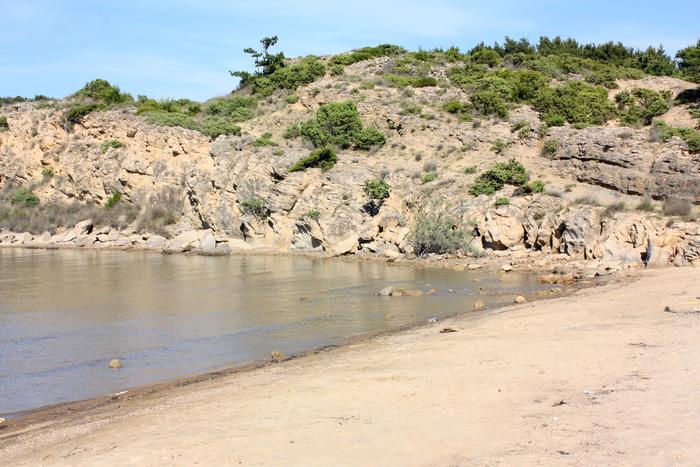 Sail away to the heavenly island Rab where numerous sandy beaches await you. Most of sandy beaches are in Lopar settlement which is for that very reason popular with tourist from all over the world. Naturist will find interesting Sahara beach, named after the African desert. This fine pebble beach is 30 minutes walk away from the popular Rajska beach. You can come to Sahara also by bike or a private or rented boat.



6. Kandarola beach (Rab)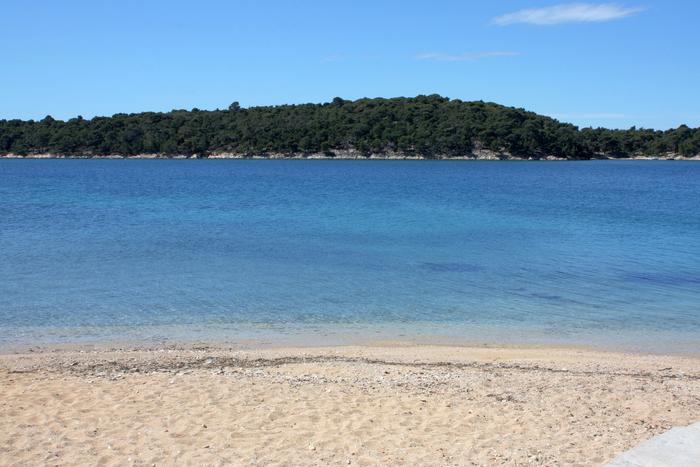 The nudist beach Kandarola in Palit on Rab is one of the most beautiful beaches on the Adriatic coast. It was at this very beach that back in 1936. the king of England Edward VIII. Bathed nude and started a long naturist tradition on Rab island. This beach is rich with content and activites. Here you can find showers, bars, restaurants, water slides for children and a court for volleyball on sand. More and more people from all over the world come here to enjoy their vacation.

Book your accommodation on Rab.