Print
Published:
16/05/2019
Although small (geographically speaking), as a tourist destination Croatia has so much to offer, and as it became popular in recent years, it is still hiding places that have not become commercially exploited (as a tourist destination), which is great for visitors who want a relaxing holiday with less crowds. The list of sights and events you can experience here is long. Stunning, well-preserved remains of prehistoric, Roman and medieval towns, eight national parks, over 1200 islands with endless pebble and sand beaches, caves and bays, spectacular festivals of different types and much more. All the beauties of Croatia would hardly fit one list, and it would be hard to describe them with words. In an attempt to show you a glimpse of Croatian beauty, we decided to compose an album of 10 photos with unique scenes and moments that will make you fall in love with Croatia and make you think about visiting her already this summer.


Island Krbelica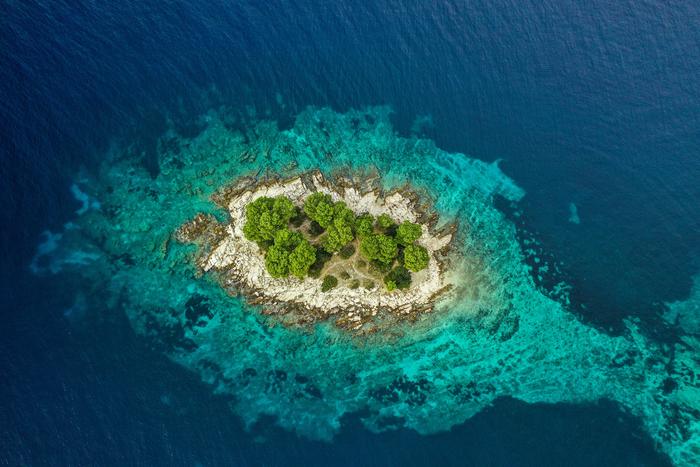 You have probably heard of the island Galešnjak. The heart-shaped island which the Huffington Post named "the most adorable island in the world". The island was discovered thanks to the Google Earth satellite images that enabled people to explore every corner of our planet in detail. Over time, it turned out that the travel industry and Google Earth searches make a great match, and that is what Croatia decided to use for its promotion, especially with its unusual shaped islands. Galešnjak served as an excellent example. Its unusual shape has become bait for many tourists and sailors. Between more than 1000 islands still lies a large number of those with an unusual appearance such as Galešnjak. One of them is the uninhabited island of Krbelica. It is interesting that the diameter of the islet is only 100 m which is the same number of its distance from the coast (located 2 km north of the town of Primošten). On first sight it's just a regular charming island, but things change if you look at it from the bird's perspective. The complete surface of Krbelica (above and beneath sea level) has a shape of a fish, and many also see the shape of a turtle (if you pay attention only to the part of the island that is on the surface).


Square theatre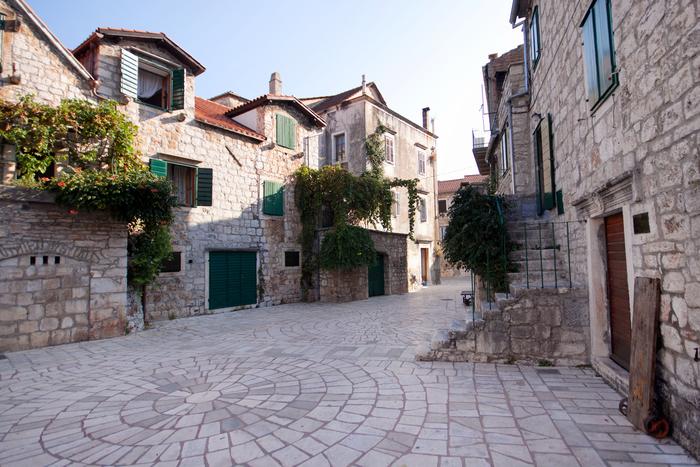 Have you ever seen a square that is so picturesque it became a scene for a theatre? That square actually exists and it is located in Stari Grad (Old Town) on the island of Hvar. Among the many beautiful squares in Stari Grad, this is certainly the most interesting. Not only because of its function during the summer season, when it becomes a set for many theater performances, but also because of its interesting history. It is assumed that it was built between the 17th and 18th centuries. Throughout history, this was a place where locals built ships. On the square, you can see traditional Dalmatian houses built in stone with motifs such as picturesque roof windows and stone terraces with staircase.
Hidden places ideal for a vacation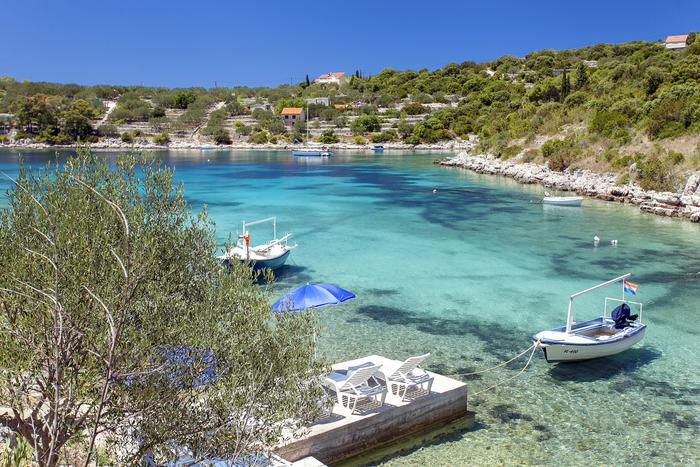 Ever since it has become one of the most desirable Mediterranean destinations, Croatia is attracting a large number of people who want to experience the charm of its endless beaches. This has certainly led to a greater concentration of tourists on the beach but what if we told you there are a number of alternative places that tourists have not yet discovered? Such places are rarely inhabited, the beaches are small but you will have more than enough space to enjoy. Evenings are enjoyable and quiet because there are no loud nightclubs like in the cities. If you ever wanted to experience life in a quiet place in a house next to the beach, away from the city crowds, you will find such an experience in one of the many hidden coves across the Adriatic coast.
The culture of drinking coffee in Croatia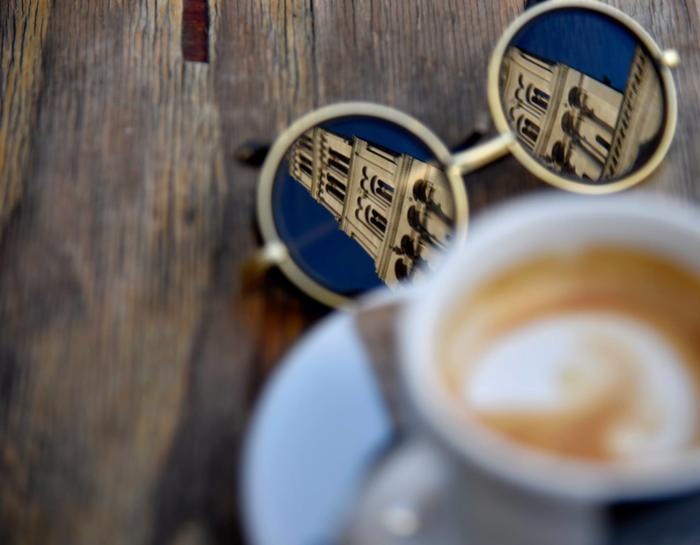 Have you ever noticed that there is no Starbucks in Croatia? How is that possible? The reason is that the culture of drinking coffee in Croatia does not correspond to Starbuck's business philosophy. Namely, drinking coffee in Croatia can be considered a cultural phenomenon. It implies some rules that may not be understandable to foreigners. For example, every man in Croatia has his favorite cafe. Similarly, any kind of event, such as a business meeting or a regular meeting, is not possible without going to the nearest café, and that "meeting" can last even 2 hours. If someone close to you in Croatia invites you for a cup of coffee you need to know that this is actually an invite to hang out.
Sports activities with an amazing view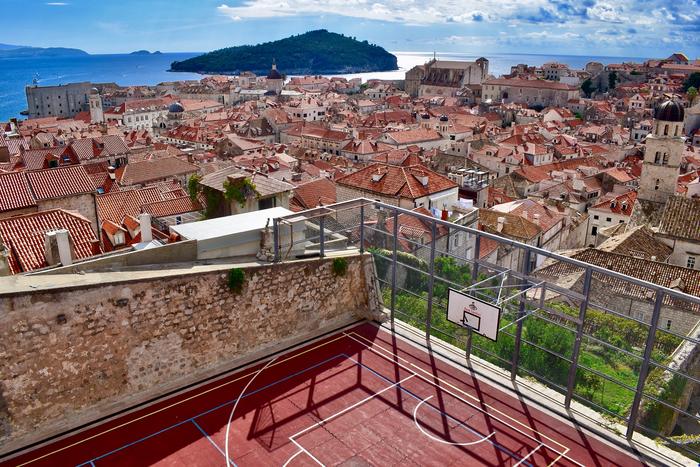 With many options available for an active vacation in Croatia, most people will suggest you to take a walk in the nearby National Park, mountain, or perhaps go on a bike ride. Why not stay in the town and enjoy some activities? For example, you can play some basketball. What's so special about basketball you may probably ask. In the old part of Dubrovnik lies a beautiful rooftop basketball court with the view on the entire old town of Dubrovnik. Due to its unusual location inside the Dubrovnik Walls and a beautiful view, the Architectural Digest ranked it as a third most beautiful basketball court in the world.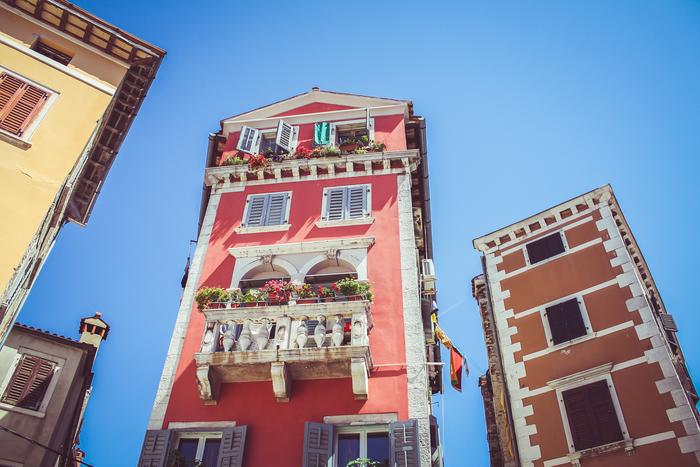 Apart from the most famous cities in Croatia, the favorite places of many tourists are also small charming towns. Nobody remains indifferent to the scenes of stone houses and streets, local marketplaces with eco produced groceries, the port filled with many boats and belfries from which you can experience a postcard-view. In the old parts of small towns and villages, you will often find interesting buildings built in different historical periods and in different styles.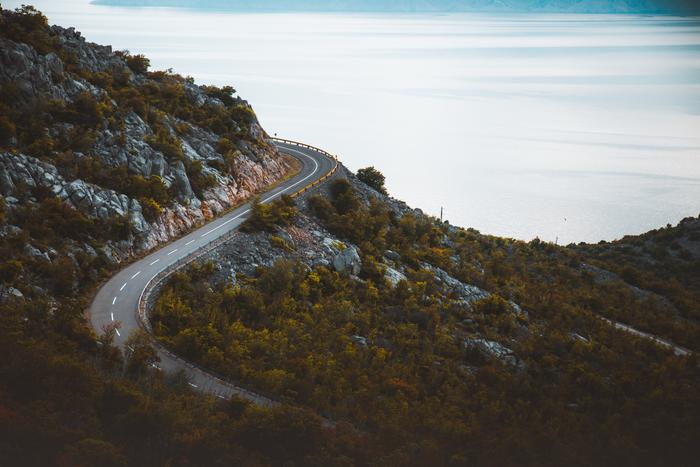 Do you like long drive through a landscape or exploring a landscape with a bicycle? In Croatia, you can find old roads and paths you won't find easily in any tourist guide. These roads usually hide real adventures. One of these is the old road (D-512 Makarska - Vrgorac) that connects the Makarska Riviera with the area behind the mountain Biokovo. The road provides a beautiful view of the sea and the islands of Hvar and Brač.
A famous kitchen that has it "all"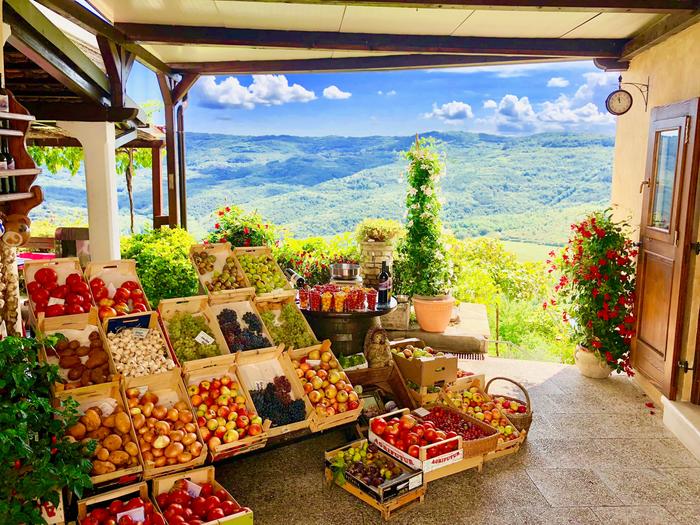 From the spicy sausages of Slavonia to seafood from Dalmatia, Croatian food and Croatian cuisine differ from every region. Many foreign visitors still dive in the fact that such a small country has a rich and diverse culinary tradition. The truth is that a favorable geographic position, as well as the different countries that ruled these areas throughout history, had a great influence on the culinary tradition in Croatia. Many world chefs like to emphasize that Croatian cuisine has "all", meaning a high-quality choice of foods and wines.
Good atmosphere with good music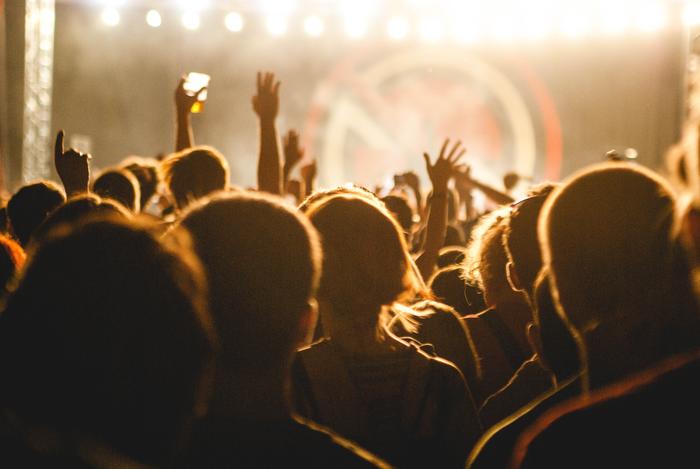 The Ultra Europe Music Festival or the Liburnia Jazz Festival. Whether you like electronic or classical music in Croatia during the summer months you can be sure that you will find a great musical spectacle. According to the quality and number of concerts held by the Croatian coast, it does not fall behind the world's leading cities. And in 2019 we expect a great number of music festivals in the period from May (Festival Fury: Concert cycle) to October (Outlook Festival).
More than 2,500 sunny hours per year make Croatia one of the sunniest regions in the Mediterranean. The climate in Croatia is the Mediterranean, which means that the winters are mild and the summers are hot. Perfect conditions for every person who likes sailing. The sailing season in Croatia lasts from April and October with a peak in July and August, when temperatures can reach up to 40 ° C. Apart from the large selection of sailing sites, the Adriatic coast has also developed a nautical infrastructure with about 50 marinas, not counting ports in cities.